Everything You Need to Write a Customer Success Manager Job Description
Updated:
February 19, 2021
Updated:
February 19, 2021
True or False: The customer is always right.
If you said false, you may be in need of a Customer Success Manager (CSM). If you said true, maybe you should consider applying for the role — once you finish writing this job description, that is. 
While this statement may not be quite so black and white, it is still absolutely necessary to have someone on your team who can mediate, counsel and empathize with both internal and external teams to ensure customer expectations of your product or service are met and (hopefully) exceeded.
Before you can hire your next CSM, you'll need to write a job description that accurately relays your company's needs. If you know what you're looking for, feel free to skip ahead. Otherwise, keep on reading. 
FREE RESOURCE: JOB DESCRIPTION TEMPLATE LIBRARY. ACCESS IT HERE.
Table of Contents
What Does A Customer Success Manager Do?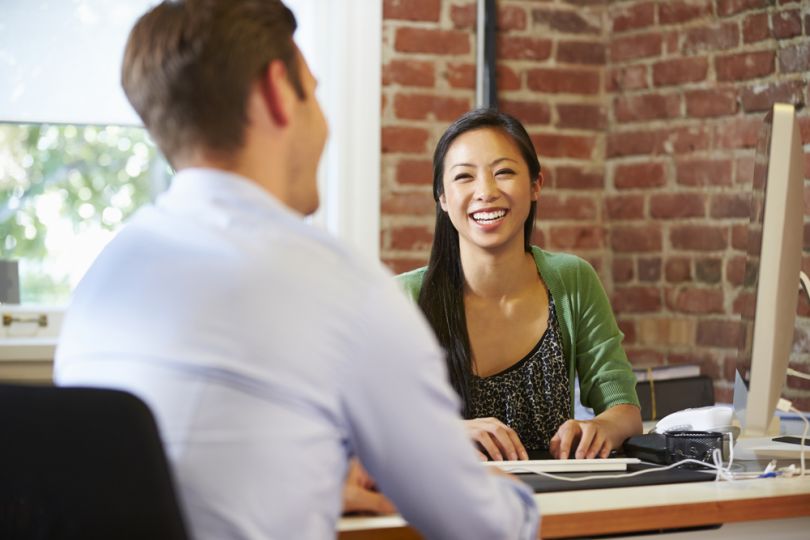 A Customer Success Manager, also known as a Customer Support Manager, builds strong relationships with customers and monitors their experience with a product or service. This is a mid-to-upper level role that typically requires a Bachelor's degree or the equivalent experience in Customer Support/Success, Sales, Business Development or Account Management.
This role is fairly unique to technology companies, thus requiring a strong understanding of technical vernacular in order to effectively communicate with customers and internal teams.
Most importantly, CSMs build strong relationships with customers and ensure they are optimizing a product or service to receive the highest ROI. In order to be successful, they need to know the ins and outs of a product or service to properly educate customers and communicate effectively with a variety of personalities and technical backgrounds.
While CSMs work closely with key stakeholders in sales and product, as a middle person for internal and external teams, their primary goal is to keep the customer's needs and wants top of mind, regardless of sales quotas and new product releases.  
As managers, they play a major role in hiring, training and mentoring the customer success team. They also are in charge of implementing policies with internal teams to establish a level of quality customer service that exceeds their expectations, especially for anyone who has direct contact with customers.
CSMs report to general managers, business managers or VPs of customer success and may evolve into those higher roles as they advance in their career. They may also work with Marketing, Product, Technical Support, Operations, Finance and Engineering to relay feedback, questions and concerns across teams.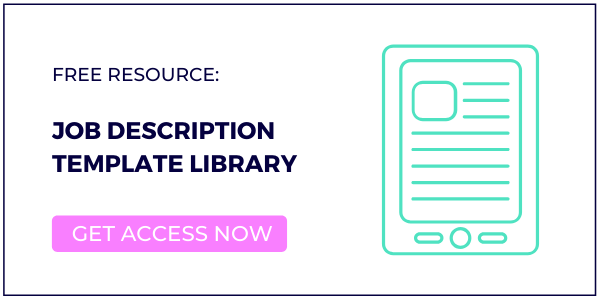 Five Customer Success Manager Job Description Examples
Now that you have a basic understanding of what Customer Success Managers do, let's dive a bit deeper and look at a few job description examples. These examples should provide you with more details on the job function and what should be expected of candidates in terms of responsibilities and requirements. These are real job descriptions sourced from our seven online communities, but we have redacted some information to protect the privacy of the companies that originally posted them.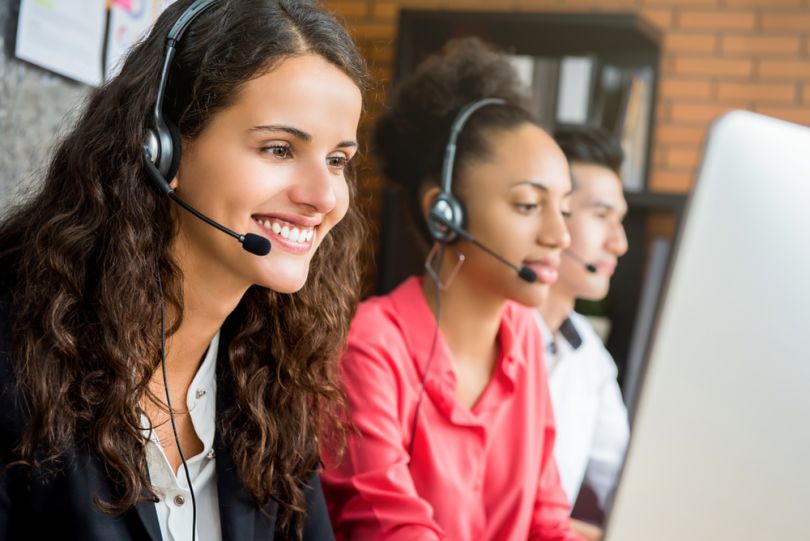 Customer Success Manager  Job Description: Example 1
We are currently seeking a customer-centric, energetic, and highly-motivated individual to join our Customer Success Team. The Customer Success Manager (CSM) is responsible for cultivating and maintaining strong relationships within assigned accounts ensuring high levels of customer satisfaction and recognition of ROI, leading to strong renewals and growth opportunities. The CSM works closely with our customers alongside Sales, Customer Support, and Product Management and Finance teams to ensure our services are delivered successfully.
Responsibilities:
Build relationships with assigned customers, help them with issues, and continually delight them with a positive, customer-centric attitude. Provide proactive strategy with their assigned customer accounts
Work with customers to ensure they are leveraging [redacted] effectively and finding value in our services
Become an expert in [redacted] and educate customers on the use and benefits of our products
Work closely with Sales, Support, Billing, and other Technical teams to ensure an exceptional customer experience and take care of any customer issues
Be a customer advocate while capturing customer feedback and reporting requests to Product Management and Development
Efficiently manage time to focus on essential activities to ensure customer satisfaction, account renewal, and account growth
Develop and share best practices with team members to continually improve the quality, effectiveness, and efficiency of our processes
Maintain a revenue base by managing account retention and renewal
Drive upgrade revenue through increased product adoption and increased usage
Requirements:
Bachelor's degree and 1-3 years of experience in a customer-facing role, such as Customer Success, Customer Support or Account Management
Possess strong phone, written and verbal communication skills with excellent presentation skills
Confident, high energy, self-motivated and a true team player
Experience working with senior and executive level customer contacts
Demonstrated ability and desire to work and excel in fast-paced environment
Excellent multitasking and project management skills
Understanding of Internet and web applications with a desire learn new technologies
Ability to understand and articulate [redacted]
Must possess a proven understanding of [redacted]; prior experience in [redacted] preferred
Well-organized, with a high attention to detail and ability to prioritize
Proficiency with MS Office
Experience with Gainsight and Salesforce a plus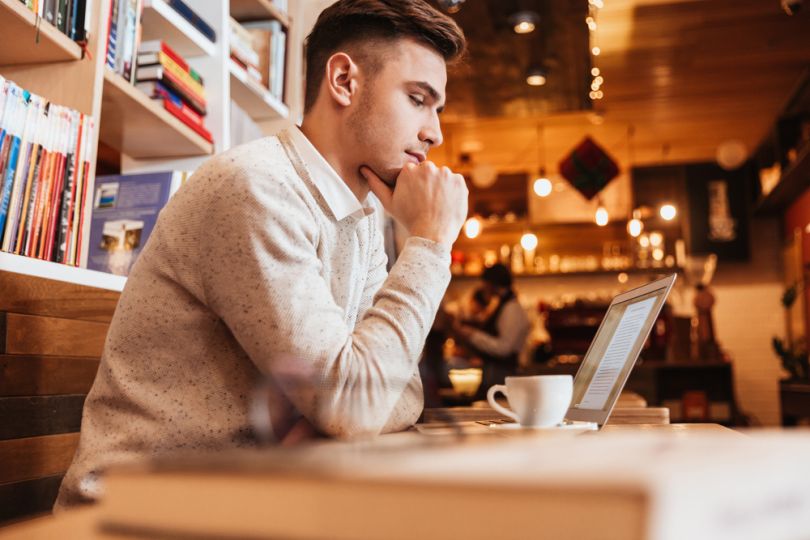 Customer Success Manager Job Description: Example 2
We are seeking a dynamic individual who has proven [redacted] customer success experience in reducing churn, improving customer adoption, securing upsells, building lasting relationships and turning customers into product champions. The individual will be given ample opportunity to define and grow the Customer Success function for the newly launched [redacted] product, developing best practices, processes, retention and growth targets and more.
If you are a Customer Success champion who thrives in a [redacted] environment, constantly improving customer relationships, adoption and growth while seeking endless opportunities to grow professionally, this is the position for you!
Responsibilities Include:
Manage customer and partner activity, risks and growth opportunities in Customer Success Portal and submit accurate weekly forecasts to management
Conduct customer-focused channel partner QBRs (Quarterly Business Reviews), measuring partner performance against pre-established business metrics
Effectively plan and prioritize a high volume of [redacted] and customer activities and requests to manage customer issues / requests, following through in a timely manner, asking clarifying questions to determine the correct source & impact of issues, as well as understanding use cases to coach customers to alternate solutions when possible
Identify and forecast expansion opportunities and partner with sales to successfully close such opportunities
Identify and build advocacy relationships with strategic customers acting as a marketing channel through case studies, speaking opportunities, references, etc.
Act as the voice of the customer internally; as the steward of the customer relationship, work cross-functionally with Marketing, Sales, Product, and Engineering to ensure a consistent and strong customer message is embedded in processes
Liaise with technical support, accounting and other areas of the business to ensure customer satisfaction
Achieve / exceed target KPIs including but not limited to: renewal %, upsell %, monthly active usage, and NPS
What You'll Need:
Bachelor's Degree (or equivalent work experience)
3+ years of experience in Customer Success, Consulting, Sales or related field
Exceptional client management and communications skills
Understand the [redacted] business model and have experience delivering and implementing [redacted] solutions for [redacted] customers
Willingness to travel to customer locations as needed
Strong presentation, meeting facilitation, and written communication skills
Experience working with reseller sales channel models a plus
Experience implementing customer solutions in a [redacted] capacity a plus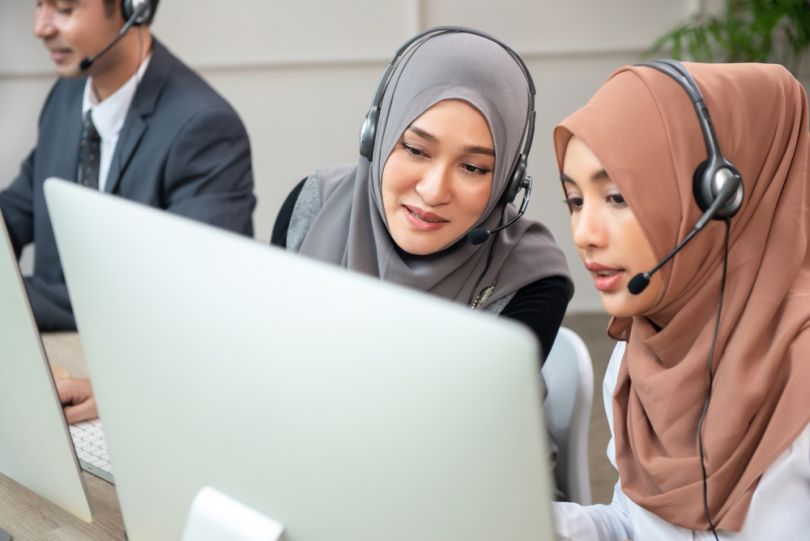 Customer Success Manager  Job Description: Example 3
[redacted] is looking for a proven Customer Success Manager to manage a set of large accounts in order to help drive a high level of customer satisfaction, successful product use, and customer retention. You will serve as the primary point of contact for key customers, understand customer success criteria, address questions, resolve issues and over time serve as a trusted [redacted] advisor.
For the right candidate, this is a career-defining opportunity to join us at a critical moment and truly have a significant impact. The ideal candidate should have a proven track record of [redacted] account management, maintaining high customer renewal rates as a result of ongoing customer engagement, technical leadership, and outstanding communication skills.
[redacted]
Responsibilities:
Perform initial on-boarding of accounts with [redacted] customers, ensuring strong adoption and ongoing engagement throughout the customer's lifetime
Execute a comprehensive engagement and communications strategy that proactively maintains high customer satisfaction
Serve as the [redacted] subject matter expert (SME) providing guidance and addressing challenges on work/ project management and collaboration to customers
Perform periodic customer success reviews that confirm satisfaction, resolve issues with the help of the Technical Support team, and expand [redacted] use throughout the account
Develop tools, processes and best practices to ensure customers are realizing the greatest possible value from [redacted]
Use usage patterns to gain insights, provide guidance and increase customer satisfaction
Serve as the primary interface to manage and resolve any critical situations
Work closely with the Sales and Professional Services teams to share customer insights that inform additional product and service sales opportunities
Provide expert customer insight to Product Management, Marketing and Sales on what innovation and continuous improvement is needed in the user experience, product capabilities and features, and customer engagement processes that ensure rapid adoption, usage velocity, high renewal and referral rates in our larger customers, many of which operate at massive scale
Exceed all performance targets, including maintaining high unit renewal rates
Requirements:
Account management experience, preferably for [redacted]
Bachelor's degree in a relevant field is highly preferred
Proven ability to maintain highly valuable and outcome-based relationships with a diverse customer account base
Outstanding multi-task task management skills across a varied set of responsibilities
Passion for working with [redacted] and a desire to deeply understand [redacted] benefits, use cases, and technical elements
Strong communication skills (written, verbal, presentation), with the ability to explain technical subjects to non-technical end user personnel in large enterprises
Ability to build credibility and trust by understanding and addressing customer requirements
Willing to travel periodically based on customer and business need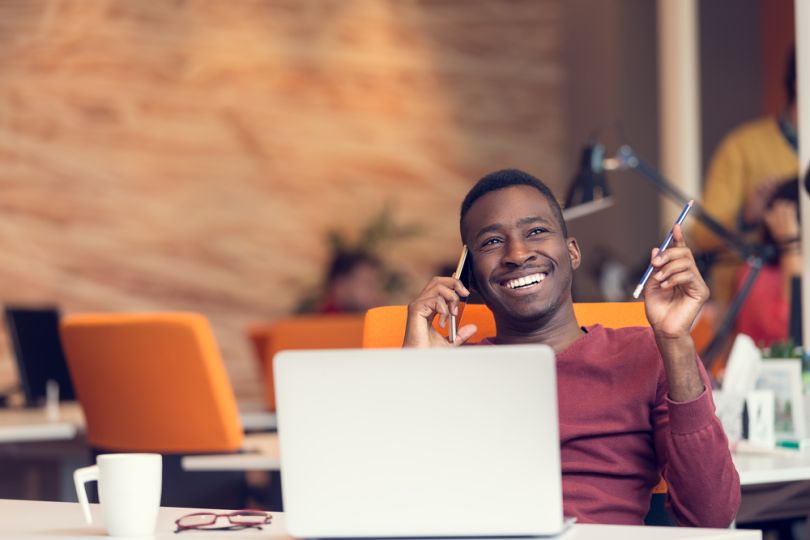 Customer Success Manager  Job Description: Example 4
[redacted] is seeking a [redacted] Customer Success Manager to focus on building, retaining and growing our [redacted] Clients. This person will work closely with [redacted] Sales team and act as a liaison between various [redacted] teams in order to ensure our clients are set up for success.
To be successful in this role, we're looking for individuals with a consultative mindset who can quickly understand both [redacted] and the industries we serve. You will apply best practices and solutions to each client based on their individual business goals and objectives. You'll be instrumental in creating long-lasting [redacted] partnerships and responsible for delivering ROI analysis for your client base to drive positive client outcomes for [redacted]. Leveraging this consultative approach, you will deliver Industry [redacted] thought leadership while encompassing [redacted] values of [redacted].
What you'll do:
Strong understanding of best practices relevant to retaining and growing accounts within a personal portfolio while mitigating risk.
Develop and execute on account strategies for [redacted] accounts, while working alongside [redacted] sales team to deliver positive outcomes for [redacted] clients.
Build trust and create meaningful relationships among champions and key Executives within each account.
Ensure each client understands the ROI/value [redacted] delivers to their business through conducting virtual or on-site business reviews to each client that align to our client's business goals and objectives.
Identify and forecast risk as well as growth opportunities within portfolio.
Identify product improvements or new products by remaining current on customer needs, industry trends, market activities, and competitors.
What we're looking for:
At least 2-5 years account management experience, preferably in [redacted].
Strong empathy for customers AND passion for revenue and growth.
Strong understanding of value drivers in recurring revenue business models.
Successful candidates will be: innovative, persuasive, creative and have a genuine curiosity in their clients' business. Goal and results oriented, optimistic, smart, value added mindset, proactive and easily adapts to change.
Must work well within a team environment.
Previous sales experience a plus.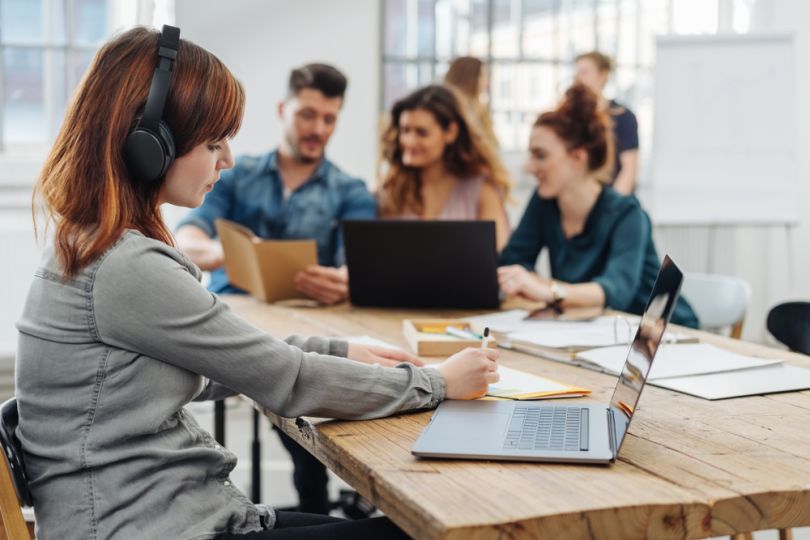 Customer Success Manager Job Description: Example 5
We are seeking an energetic Customer Success Manager. This individual will be responsible for developing & maintaining existing customer relationships while leading the customer to full adoption and absorption of our products. We are seeking a candidate that has proven success in developing strategic relationships in large organizations leading to high retention rates, high NPS scores and expansion opportunities.
This role will proactively engage in the day to day management of the account, including strategic account planning and customer success issue resolution. This role will work directly with Sales, Technical Support, Operations, Professional Services and Finance.
This position is designed for an experienced Customer Success Manager who has a high attention to detail, strives for customer success and satisfaction, is articulate and credible, and metrics driven. The ideal candidate will have past experience working with large, complex organizations in the [redacted] industry. 
Summary:
Maintain strong relationships with customers and ownership of customers' success with [redacted] measured through renewal rate, NPS and other metrics that measure customer sentiment.
Create and drive a value realization plan for customers.
Proactively identify account risks and drive mitigation strategy.
Help drive customer strategy and maintain account direction working collaboratively with the Customer Success organization.
Regularly meet with customers in person.
Identify new opportunities for customers to use [redacted] products. Work with Account Executives to support the sales process.
Coordinate with business users and procurement to ensure timely renewals.
Update and maintain Sales database with the most relevant account details.
Must be able to proactively drive accounts with minimal oversight.
Track record of exceeding quarterly and annual goals.
Ownership of any investment cases to support the customer's success.
Job Requirements:
In order to be successful at [redacted], you must have the following types of traits & skill sets:
5+ years working in an account management, customer success management or equivalent [redacted].
Proven proficiency in customer retention, presentation skills, and ability to work independently to drive a virtual team to deliver customer success.
Ability to align internal resources to meet customer requirements and deadlines.
Strong leadership, teamwork, & cross-group collaboration skills.
Ability to effectively communicate through all mediums (verbal, listening, written).
Proven track record of sustaining & growing complex relationships including contract management.
Extremely organized, with effective time management skills.
Ability to perform and deliver in a fast paced environment.
Experience with Salesforce.com and other CRM tools.
Customer Success Manager Job Description Template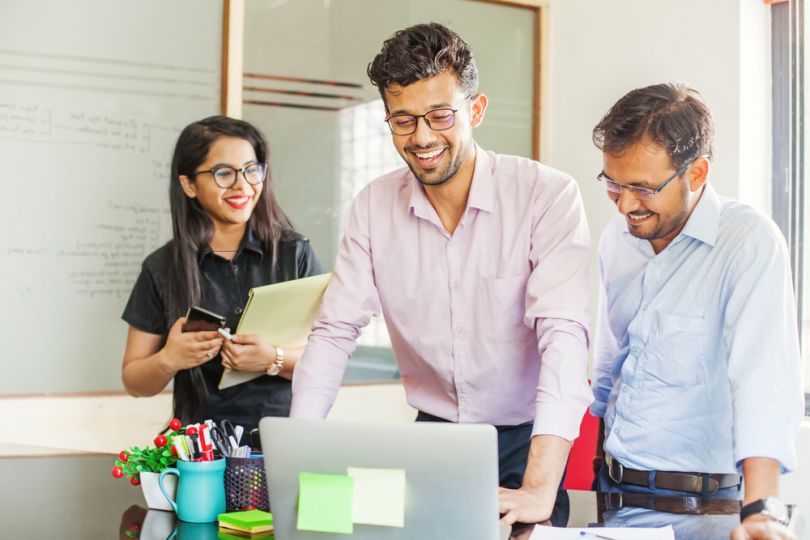 If five customer success manager job description examples weren't enough, we've taken it a step further by providing a comprehensive Customer Success Manager job description template. This template is for you to customize and adapt to fit your needs and reflect your company's personality.
Company Bio
[Use this section to provide a high level overview of your company, culture, perks and benefits, career development opportunities and anything else that will get candidates excited about your company.]
Responsibilities
Build strong, long-term relationships with customers by staying in constant communication and efficiently resolving issues with alternate solutions tailored to individual needs.
Serve as a product, company and industry ambassador, keen on educating prospects and customers on the capabilities of [insert product/service].
Conduct weekly, quarterly and annual customer success reports to ensure customers optimize our product/service, issues are resolved proactively and customer goals are met.
Evaluate risk management for each customer and proactively evade dissatisfaction or lost business and ultimately drive retention throughout customer life cycle.
Identify and prioritize product/service updates that reflect customer requests, industry, market and competitor trends and report to key stakeholders.
Provide insight and relay the voice of customer with internal teams, including Sales, Marketing, Product, Technical Support, Operations, Finance and Engineering.
Requirements
Bachelor's Degree or equivalent experience in Customer Success, Customer Support, Sales, Business Development or Account Management or related field.
X years in Customer Success, Consulting, Business Development, Sales or related field.
Proven experience building strong customer relationships and efficiently communicating internal and external voices.
Previous experience growing, scaling, training and supervising a CSM team.
Excellent written, verbal, presentation and phone communication skills, with the ability to adapt conversations for technical and non-technical audiences.
Knowledge of [insert relevant technologies].
Ability to travel as needed.
Customer Success Manager Salary Information
Last but certainly not least — salary information. Every job description needs to include a salary range. While candidates do love to hear about your fun perks and benefits, when it comes down to their final decision, money remains a top priority.
To know what to expect and how your company stands against other markets, we've included average Customer Success Manager salaries from seven of the top employment markets nationwide. Feel free to click on each market to further your compensation research.
Cross Market Average Salary for an Customer Success Manager: $67,487
FREE RESOURCE: JOB DESCRIPTION TEMPLATE LIBRARY. ACCESS IT HERE.