21 Companies Offering HIPAA-Compliant Texting Technologies and Modernizing Healthcare
As more and more people transition to an at-home lifestyle in the wake of the COVID-19 pandemic, organizations and businesses of all stripes are adapting to make their services more remote-friendly. The healthcare industry is no exception, although this transition to digital was well underway even before the events of 2020. The world has become more tech-driven than ever, and tools such as software, cloud computing and machine learning have helped healthcare organizations in particular not only become more efficient but also deliver better patient outcomes. 
Hospitals and clinics need to be able to adopt digital tools to maintain communication with their patients. However, online patient portals and mobile applications often present barriers to patients who may find registration or platform navigation to be difficult or not worth the hassle. As a result, many organizations have chosen to adopt text or SMS messaging as a more direct means of establishing contact with patients. Secure texting tools built for healthcare use encryption technologies to maintain privacy and HIPAA compliance. Additionally, these tools make it simpler for care providers to get in touch with patients about appointments, test results, or prescriptions all while keeping health information confidential. Thanks to HIPAA compliant texting and messaging technology, hospitals across the country have been able to improve the continuum of their care, form stronger relationships with their communities, and generate real improvements in the health of their patients.
Check out how these 21 companies offer HIPAA compliant texting and messaging technologies that help the healthcare industry meet the needs of an increasingly digital and remote-based world.
HIPAA Compliant Texting Companies
SnapEngage
Imprivata
TigerConnect
Klara
OhMD
MedChat
DrFirst
Luma Health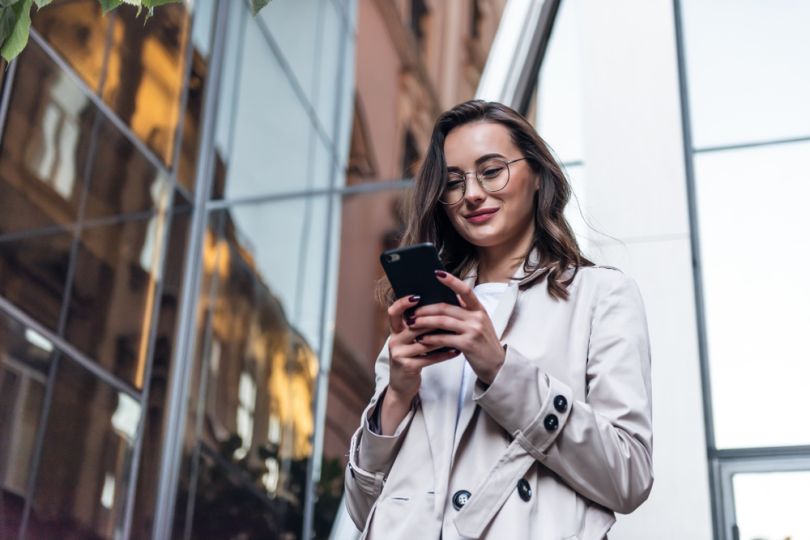 SNAPENGAGE
Founded: 2008
Headquarters: Boulder, CO
What they do: SnapEngage is a general enterprise software company that equips organizations of all kinds with efficient chat technologies to improve their customer engagement and satisfaction. One of the products in the company's portfolio is a chatbot and texting technology specifically designed for use in the healthcare sector. Aptly named HealthEngage, the HIPAA-compliant software offers options for live chat, SMS messaging, and onsite chatbots to improve patient outcomes.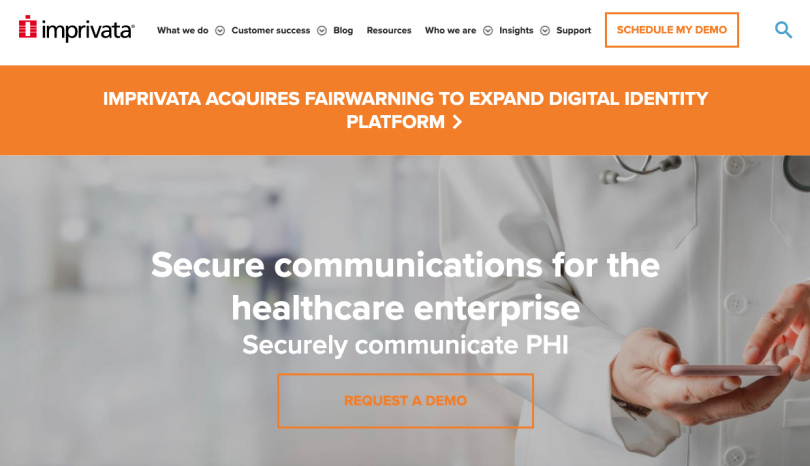 IMPRIVATA
Founded: 2002
Headquarters: Lexington, MA
What they do: Secure, HIPAA-compliant messaging is Imprivata's main service, but the company also offers a suite of other communications and enterprise management services designed to help clinicians and providers improve operations. Its technologies can be synced across multiple devices and sync essential data in real time to help providers develop more accurate and up-to-date pictures of their patients needs.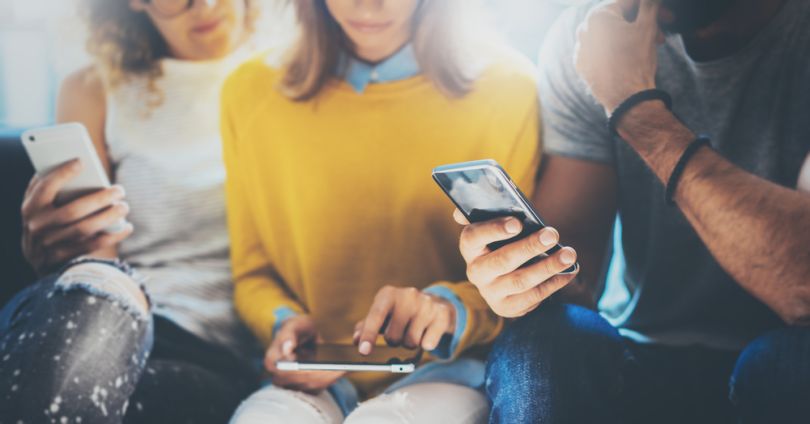 TIGERCONNECT
Founded: 2010
Headquarters: Santa Monica, CA
What they do: TigerConnect provides a range of clinical communication products built to make healthcare organizations more streamlined and effective, offering analytics, voice recognition, secure text messaging and a number of other solutions. TigerConnect's communications products are all fully integrated and cloud-native, making it easy for organizations to adopt new technologies as a part of their pre existing networks.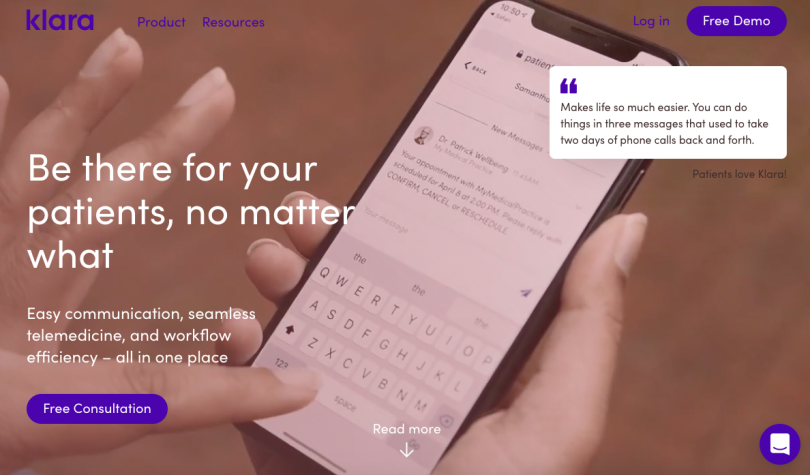 KLARA
Founded: 2013
Headquarters: New York, NY
What they do: Klara simplifies telemedicine and patient communication via a centralized, secure messaging platform capable of integration with NextGen, Epic, AdvancedMD and other EHRs. Klara digitizes essential operations like appointment scheduling, patient intake, video visits and more, as well as providing insights into appointment no-shows and patient feedback.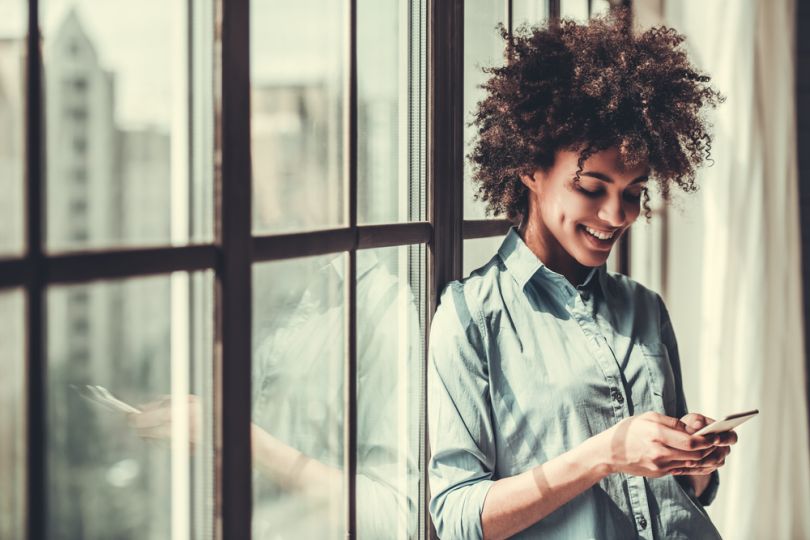 OHMD
Founded: 2016
Headquarters: New York, NY
What they do: OhMD offers secure communications software with which medical professionals can maintain meaningful contact both with their patients and with their industry peers. OhMD makes it possible for healthcare providers to connect with their patients and coworkers without the need for an external app, simplifying provider outreach and increasing follow up success rates.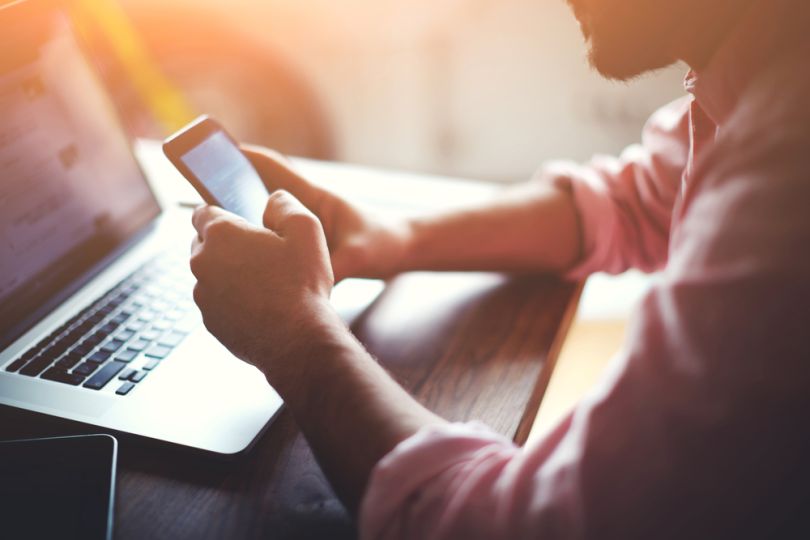 MEDCHAT
Founded: 2015
Headquarters: Charlotte, NC
What they do: MedChat serves the communications needs of several hundred healthcare companies across the country, providing organizations with live chat, answer bot, texting and other capabilities in order to assist them in better supporting their patients. The company's simple visual-building software empowers users to quickly create chatbots tailored to meet whatever particular needs they have. Medchat's technologies are integrated with automatic deployment technology, access controls, monitoring and other security tools to protect crucial data.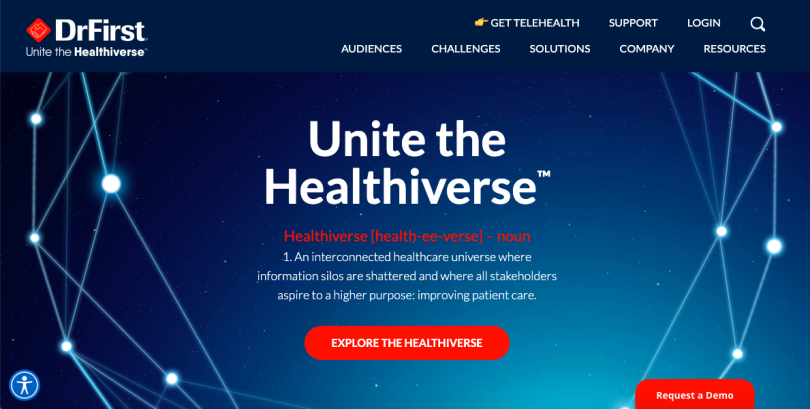 DRFIRST
Founded: 2000
Headquarters: Rockville, MD
What they do: DrFirst is a full-spectrum medical workflow company that offers a range of infrastructural and technical support to healthcare organizations across the country. The company offers Backline, a secure healthcare messaging program, that empowers providers of all types to maintain continuous communication with their patients and fellow healthcare professionals.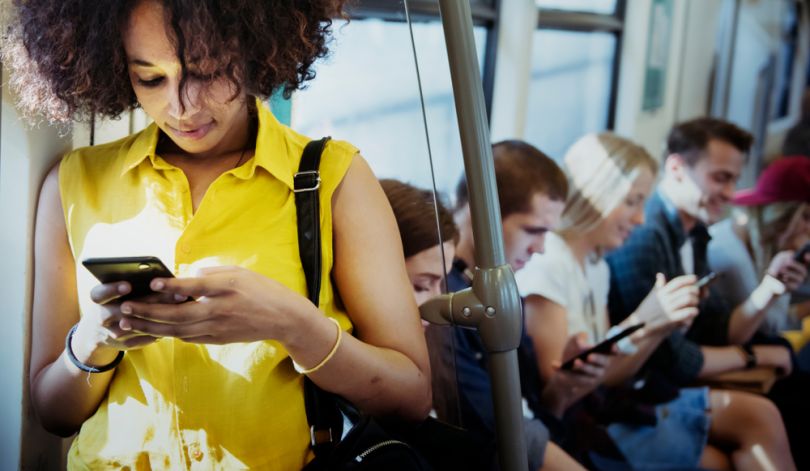 LUMA HEALTH
Founded: 2015
Headquarters: San Francisco, CA
What they do: LumaHealth's full-service platform automates communications in order to simplify online access for healthcare patients, providing the option for patients to schedule or cancel appointments via text. LumaHealth's HIPAA-compliant messaging technology eliminates the need for patients to register on mobile apps or patient portals, removing barriers to communication and access to care.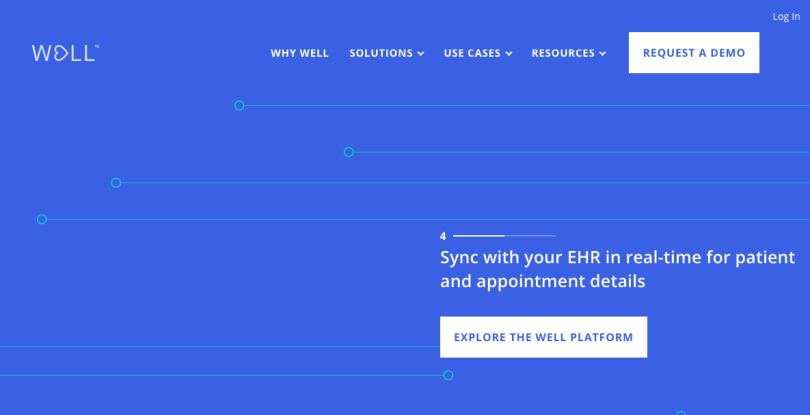 WELL HEALTH
Founded: 2015
Headquarters: Santa Barbara, CA
What they do: Well Health's secure and private messaging system aims to help medical organizations reduce appointment no-shows and communication wait times by automating patient response and syncing appointment adjustments in real time. Well Health's platform has been adopted by dozens of leading healthcare organizations across the country, and in 2020 the company was voted one of Inc. 500's fastest growing companies.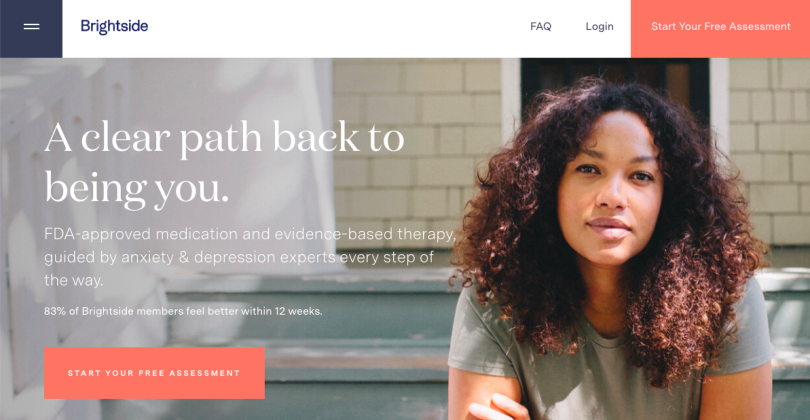 BRIGHTSIDE HEALTH
Founded: 2017
Headquarters: San Francisco, CA
What they do: Brightside Health assists companies in supporting the wellbeing and health of their employees, offering them secure messaging services to help with treatment for depression, anxiety, and other mental health conditions. Brightside also offers a range of other mental healthcare services on a subscription basis, including medication delivery, therapy sessions and more.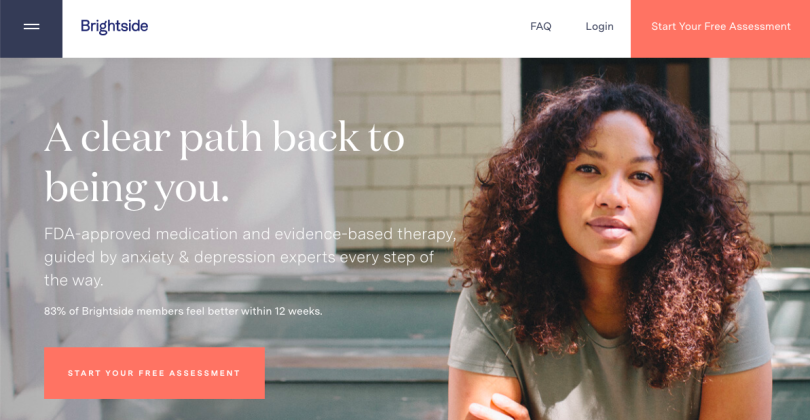 MONUMENT
Founded: 2015
Headquarters: New York, NY
What they do: Monument offers private and secure treatment services to patients struggling with alcohol dependency, connecting them with continuous guidance, therapeutic treatment, and other forms of support. The company operates an anonymous forum and online support groups designed to help users access help while maintaining their privacy.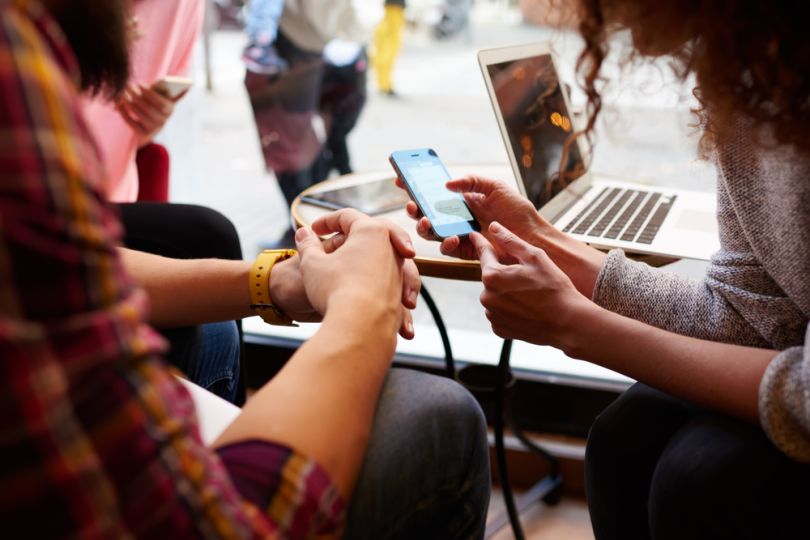 WEAVE
Founded: 2011
Headquarters: Salt Lake City, UT
What they do: Weave helps businesses maintain better communication and collaboration across their teams without compromising personal security, offering a HIPAA-compliant system that allows for confidential and timely conversations with patients and other team members. Weave's conversational software makes it possible for users to keep track of previous conversations by providing visibility into chat histories, and offers options for both group and private individual messaging.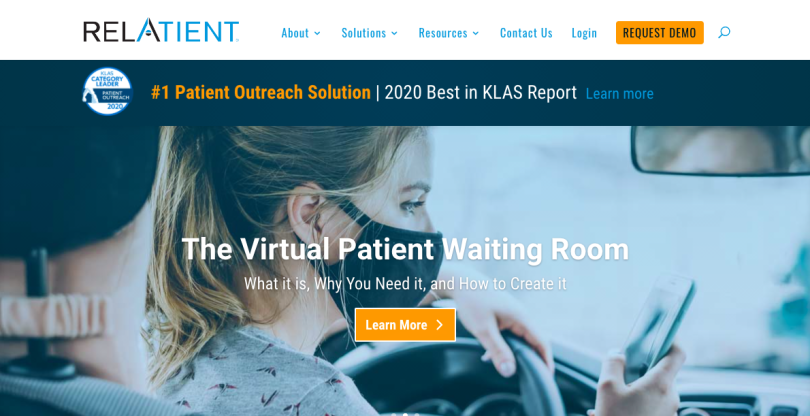 RELATIENT
Founded: 2014
Headquarters: Nashville Metro Area, TN
What they do: Relatient utilizes cloud technology to power healthcare communications infrastructures that connect teams and patients across their whole enterprise. Relatient recognizes that, with patient portals or mobile apps, there are often barriers to patient engagement, and it aims to provide both patients and providers with a comprehensive communication system that connects both parties directly via SMS messaging.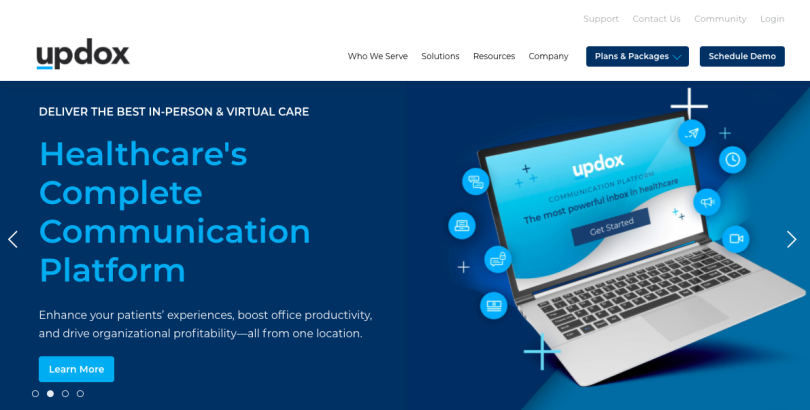 UPDOX
Founded: 2008
Headquarters: Columbus Metro Area, OH
What they do: Updox delivers a holistic suite of communication and business management services to clients in the wellness and healthcare industries, helping streamline workflows and increasing productivity. In addition to its chatbot and texting services, Updox also develops centralized inbox software to help providers gain full visibility into their patient care and simplifies features like electronic forms and alerts broadcasting.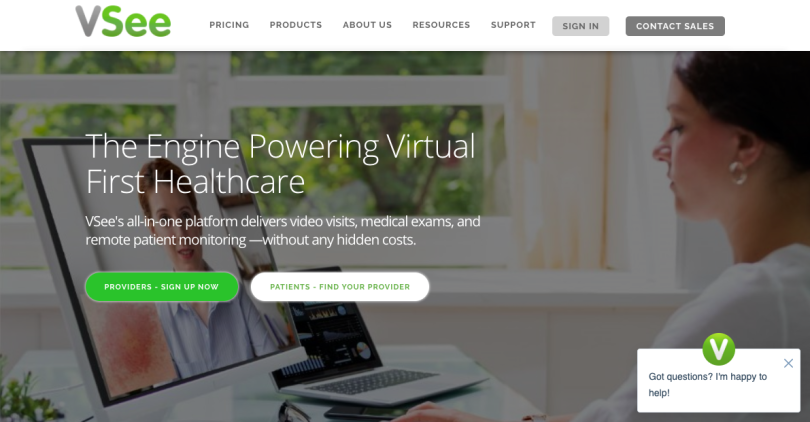 VSEE
Founded: 2008
Headquarters: San Jose, CA
What they do: VSee is a central provider of telehealth communications technologies, ranging from video chatting and secure text messaging to full telemedicine kits that include laptops, stethoscopes, ultrasound equipment and other tools. VSee's remote telemedicine platform makes it possible for patients to send personal health data and photos to their providers from any location, while maintaining HIPAA regulations.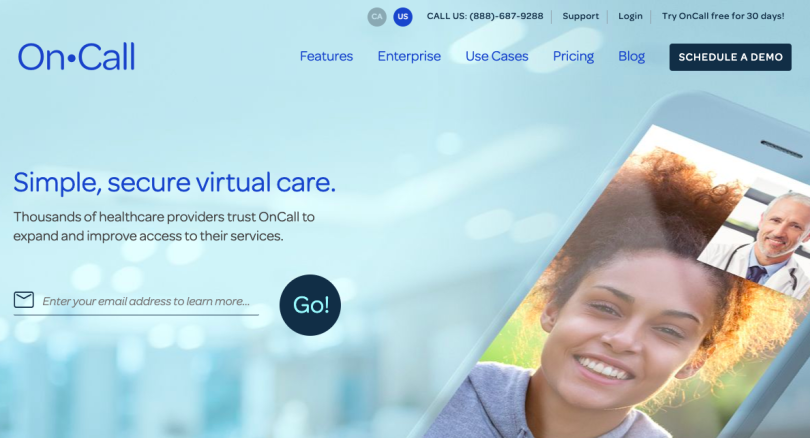 ONCALL HEALTH
Founded: 2015
Headquarters: Toronto, ON
What they do: OnCall Health equips healthcare organizations of all sizes with scalable technologies to elevate their virtual and digital services, providing everything from secure messaging to online appointment booking solutions. OnCall Health recognizes that many healthcare services can take place online, and offers a central platform where providers can manage video appointments, patient messaging, document transfer and other tasks.
HUCU.AI
Founded: 2019
Headquarters: Chicago, IL
What they do: Hucu.ai makes it possible for healthcare providers of all types to improve their patient services by offering them HIPAA-compliant, on-demand patient texting technologies to optimize care. Hucu.ai supports the efforts of some of the country's leading healthcare organizations, including names like Community Physicians, MPAC Healthcare, and ChesnutHealth.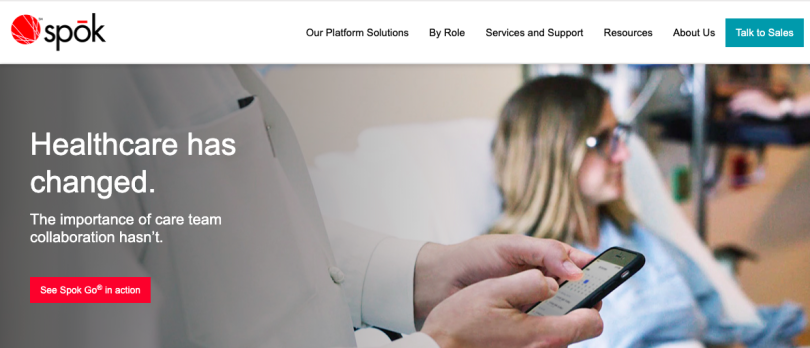 SPOK
Founded: 1984
Headquarters: Springfield, VA
What they do: Spok aims to help speed up and optimize the operations of medical providers around the United States with the help of secure and efficient texting and SMS services. Spok's technology smooths communication issues in healthcare institutions with a unified communications platform that connects teams and patients across entire organizations.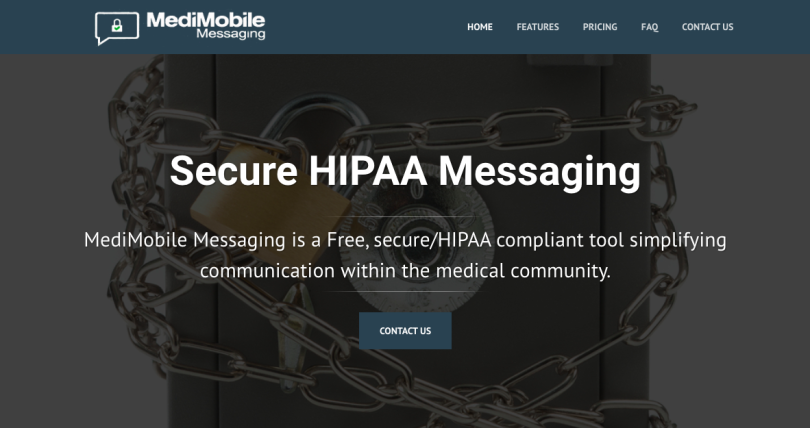 MEDIMOBILE
Founded: 2003
Headquarters: Austin Metro Area, TX
What they do: MediMobile offers HIPAA-compliant messaging software at no cost, making it easier for healthcare institutions to adopt newer, more efficient technologies to improve their overall patient care models. The company's texting technology features an array of capabilities, including unlimited photo messaging, message encryption, cross platform messaging and more.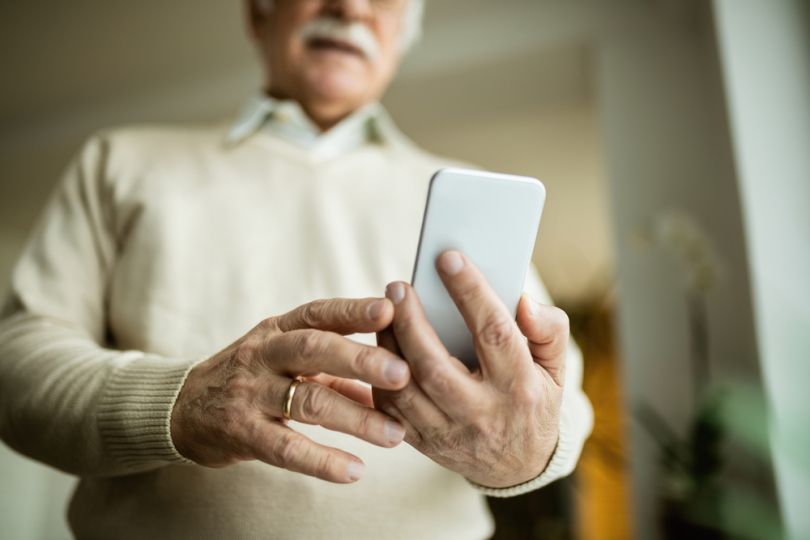 TAB32
Founded: 2012
Headquarters: Sacramento, CA
What they do: Tab32 offers a patient-centric practice management and communication platform for dental offices, helping dentists maintain better communication with their patients. Seeking to improve the continuum of care, tab32's technologies make it easy for patients to reach out and start conversations with dental offices from their phones.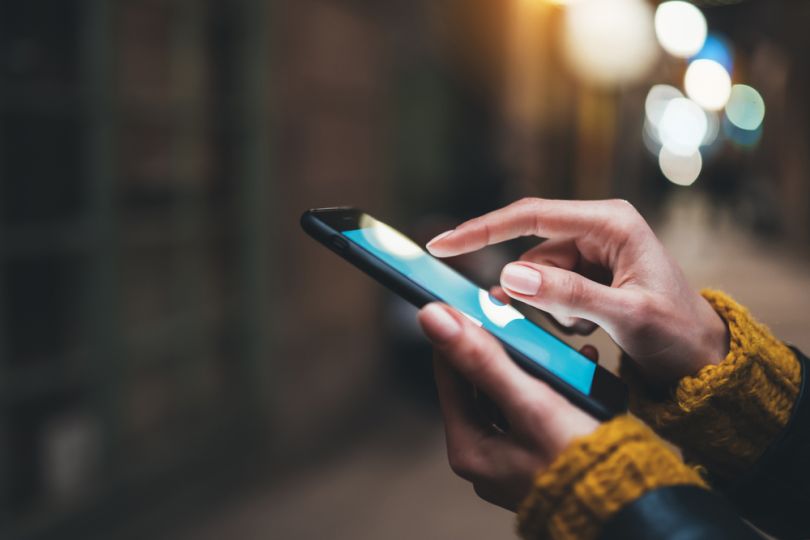 PERFECTSERVE
Founded: 1999
Headquarters: Knoxville, TN
What they do: PerfectServe compliant communication technologies are capable of integration with current hospital systems to simplify communication both throughout hospital systems and with their patient communities. In addition to confidential text messaging, PerfectServe also offers software solutions for provider scheduling, nurse and doctor communication, and automated responses.


Images courtesy of Shutterstock and company sites.