14 Tips for Building a Socially Responsible Company
Members of the Young Entrepreneur Council explain how companies can incorporate social responsibility into their brand identity.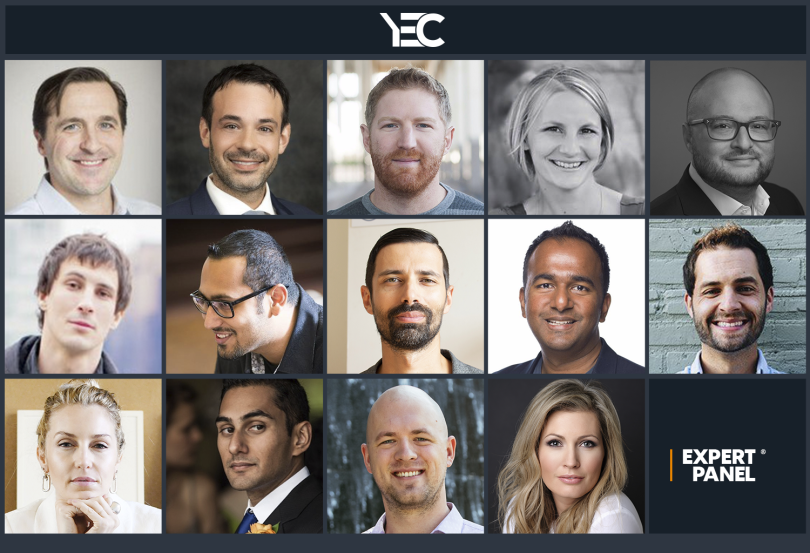 Both the COVID-19 pandemic and the Black Lives Matter movement illustrate that social responsibility is a must for today's businesses. Robust institutional commitment to social justice is an ethical good, well worth pursuing on its own. That doesn't mean, though, that it doesn't also have benefits for your bottom line. Consumers choose the companies that they do business with carefully and expect those brands to use their influence and resources to improve society. In fact, businesses that remain silent in the face of oppression or are complicit in its perpetuation risk blowback, sometimes including boycotts.
Finding your voice and using it for good are more important than ever before, especially for new entrepreneurs just entering the business world. To help get you started, we asked members of Young Entrepreneur Council how they recommend building a socially responsible brand.
1. Take Social Responsibility Seriously
Consumers are alert to brands that present as socially responsible without putting in the work to implement socially responsible policies. The best way to build a socially responsible brand is to engage with your customers and the people in your local environment. Social media is a vital channel. Discover what people need and how your company can help them. ⁠—Chris Madden, Matchnode
2. Make It Part of Your Internal Culture
Create socially responsible employees. Focus inward to generate a culture of socially responsible action. Review how your campus operates on an environmental, community, and giving level. When you can build a culture of employees that value social responsibility, they are able to build this into every product designed and every customer interaction held. —Matthew Podolsky, Florida Law Advisers, P.A.
3. Find Out What Your Local Community Needs
Learn about your community and what it needs from local businesses like your own. If you want a socially conscious brand, then you need to identify problems and work to solve them. Talk to others in your town and see where your brand can pitch in. The best place to start is your home community. Eventually, you can work your way up. —Jared Atchison, WPForms
4. Establish Realistic Goals
If you're going to build a socially responsible brand, you need to establish realistic, attainable goals first. Think about what you want to achieve by being a socially conscious brand and to whom you want to give. If your goal is to reduce homelessness, then start with your community and work your way up. —Stephanie Wells, Formidable Forms
5. Support Causes Connected to Your Product
View your socially responsible actions as a core part of the business' mission and purpose. When you support causes that are closely linked to your product, your audience has a better connection and feels continuity with the brand. For instance, if you're an eco-friendly cutlery business, support green initiatives. Find and leverage consistency. —Jared Weitz, United Capital Source Inc.
6. Use Sustainable Production Methods
Brands that produce sustainable products are in a growing market. Think of sourcing responsible materials, making a product out of a recycled material, and other things like that. Around 66 percent of consumers say they want to buy sustainable products. It's good for business and good for the world. —Andy Karuza, LitPic
7. Know Your Audience's Values
Your audience's values can be the best guide to building a socially responsible brand. For example, the customers of a vegan product business clearly care about the welfare of animals. By having your business' activities oriented toward animal welfare, your actions become more meaningful. Not only are you bettering the world, but you're also connecting with your audience. —Syed Balkhi, WPBeginner
8. Engage With Local Organizations
Don't be afraid to localize. While many larger companies go global, smaller firms can stand out by engaging with local nonprofits, charities, and community groups to build a more equitable or sustainable world starting from the grassroots. This strategy has the added benefit of padding your bottom line by bolstering your company's image within the community. —Amine Rahal, IronMonk Solutions
9. Incentivize Volunteerism
Incentivize volunteerism within your workforce. Most people nowadays have passion projects that can also be socially responsible, such as animal shelter work, forest planting, and community education. By incentivizing this, you ensure that you have a socially responsible workforce. —Solomon Thimothy, OneIMS
10. Create a Separate Social Mission
Develop a clear mission that details why you want to be more socially responsible. This social mission is separate from your main corporate mission and vision, but should align with it. That helps it flow into your corporate culture so employees will know how they can follow it. —Thomas Griffin, OptinMonster
11. Be Authentic About Social Responsibility
Be authentic to what you're trying to accomplish and your brand. I think Patagonia's stewardship of the environment is intuitive and on-brand, as an example. This cause fits their mission and would be meaningful to their audience. —Ashley Merrill, Lunya
12. Tell Your Story
Every founder and business has a unique story that led them to launch the company and contribute to a particular cause. That is the hook that will gain traction with your audience and build resonance and enthusiasm. Make sure that you tell the story in all your content pillars, email, social media, and inserts in your product or service. —Rishi Sharma, Mallama
13. Be Genuine and Specific
Be genuine and be specific. People can sense posturing and PR from miles away, so generalized statements posted on social media won't cut it. Companies looking to build socially responsible brands must take real and specific actions that put their words into practice. Work for change. —Keith Shields, Designli
14. Shift Your Idea of Success
If your brand is trying to become more socially responsible, you have to shift your idea of success. As a social entrepreneur, I don't measure success based solely on sales. I have social and environmental initiatives driving my business, and I put equal importance on profits, people and the planet. Success to me is not only revenue, but also how much social and environmental change we create. —Anna-Mieke Anderson, MiaDonna & Company