The 15 Largest Companies Carrying on Detroit's Industrial Legacy
If there's one city where the word "industry" holds the most weight, it's Detroit. The Motor City has industrial ambition in its bones, and in addition to inventing the assembly line, Detroiters have originated countless new methods of doing business that have reshaped the entire American economy. Detroit is, first and foremost, powered by the automotive industry, the same industry that founded the city to begin with. But when you look past the automotive giants that lead the city's economy, you'll see a breadth of companies forging new paths in nearly every industry imaginable. From luxury retail to software engineering, there's no sector that isn't represented in some way. With so many opportunities to choose from, it only makes sense that Detroit has been named one of the top cities in the country for tech entrepreneurship.
Discover how the 15 largest companies in Detroit are helping the city's ambitious professionals achieve victory.
Largest Companies in Detroit
General Motors
Quicken Loan
Chevrolet
Cadillac
Ally Financial
DTE Energy
MSX International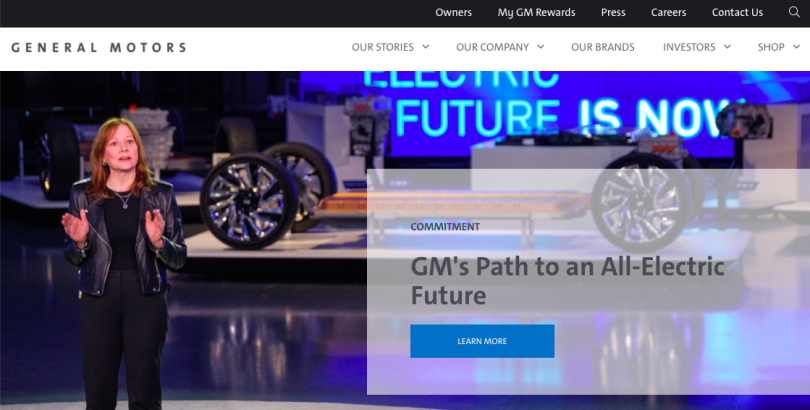 GENERAL MOTORS
Founded: 1908
Focus: Automotive
What they do: General Motors is one of the largest automotive companies in the country, with a team of thousands of engineers who design and manufacture a wide variety of automobiles and parts. General Motors places a strong emphasis on environmental stewardship and progress, and works constantly to build new vehicles that meet the highest standards of safety and sustainability.
Number of employees: 120,000+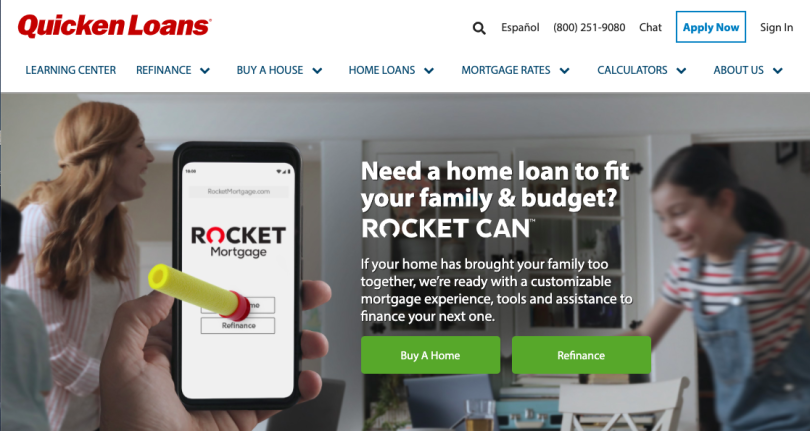 QUICKEN LOANS
Founded: 1985
Focus: Finance
What they do: Quicken Loans is a finance company that helps customers from all walks of life discover options for financial management, loan payment, mortgage signing and other financial services. Offering guides for homeowners and potential buyers on mortgage rates, refinancing, and debt consolidation, Quicken Loans encourages its clients to achieve high financial literacy and feel comfortable about their home buying process.
Number of employees: 14,000+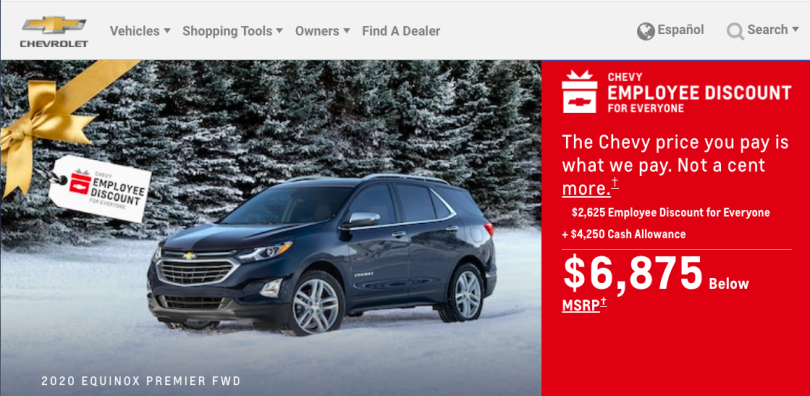 CHEVROLET
Founded: 1911
Focus: Automotive
What they do: Chevrolet builds and designs automotive products and vehicles made to stand up to modern transportation needs and lifestyles, offering a variety of sedans, SUVs and other transit vehicles for its international customer base. Chevrolet's unique design capabilities and products have earned the company an array of awards and accolades from top institutions, with its team being recognized for J.D. Power Awards, Kelly Blue Book Awards, and ALG Innovation Awards.
Number of employees: 10,000+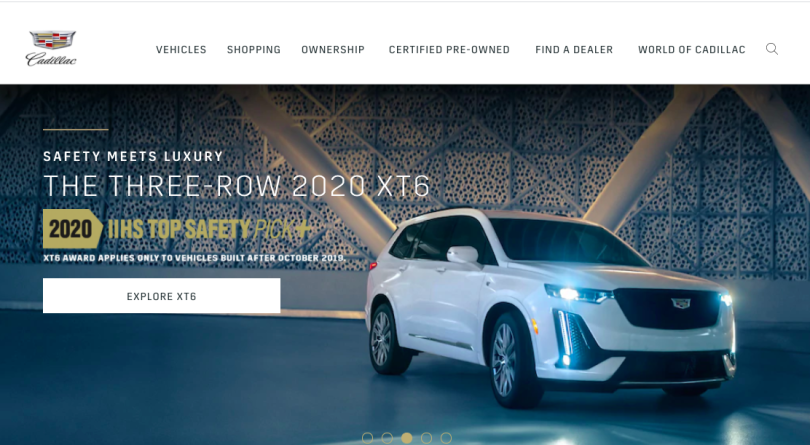 CADILLAC
Founded: 1902
Focus: Automotive
What they do: Cadillac manufactures and distributes both practical and luxury vehicles to an international base of clients and customers, engineering its automobiles and parts to meet the most current safety standards and environmental impact regulations. Cadillac's team designed cars integrated with the latest in greentech and AI technology, working to develop vehicles capable of hands-free driving and zero emissions.
Number of employees: 10,000+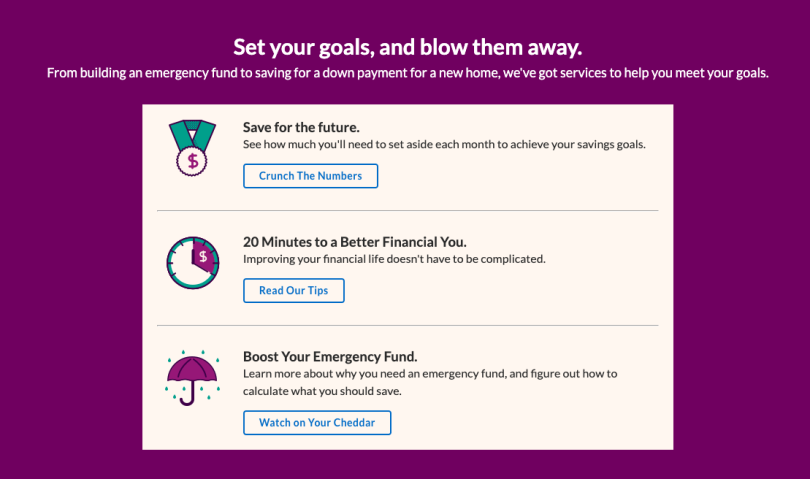 ALLY FINANCIAL
Founded: 1919
Focus: Finance
What they do: Ally Financial offers automotive financial services including consumer financing, inventory insurance, used vehicle inventory and commercial loans to its individual and enterprise clients across the country. In the century the company has been in operation, Ally Financial has received a number of awards for its workplace culture and achievements, including being named one of the Best Places to Work for LGBTQ Equality in 2020.
Number of employees: 10,000+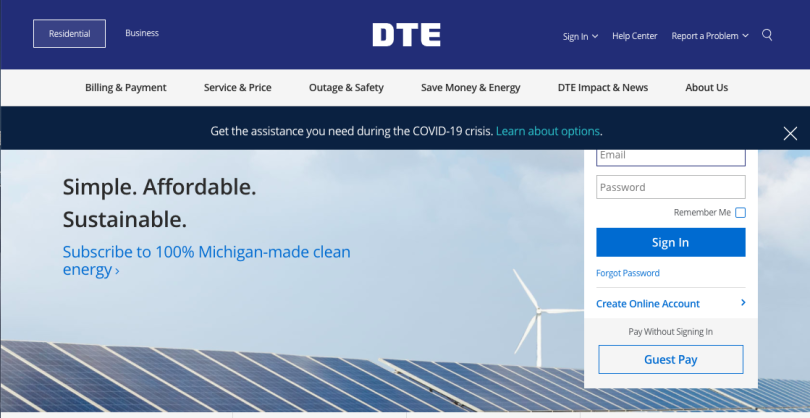 DTE ENERGY
Founded: 2009
Focus: Energy
What they do: DTE Energy is a major power and energy provider serving thousands of customers and homeowners throughout the greater Michigan area. In addition to traditional power services, DTE also offers its clients the option to transition to green and solar energy sources to promote sustainability. 
Number of employees: 8,000+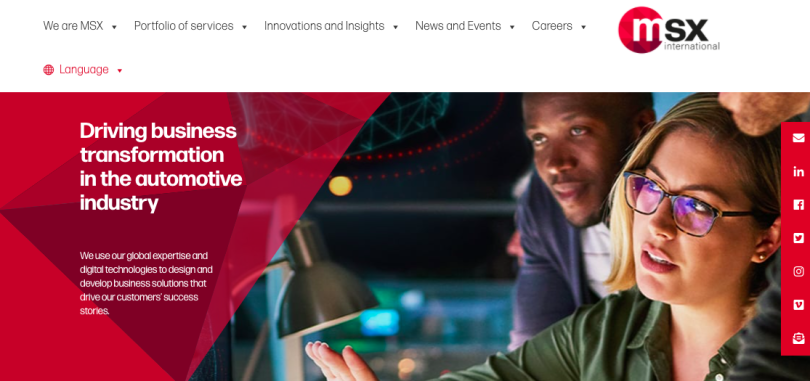 MSX INTERNATIONAL
Founded: 1996
Focus: IT, Automotive
What they do: MSX International supports the IT and telecommunications needs of companies in the automotive industry by connecting them with a staff of over 6,000 technology experts across the globe. In addition to technical support, MSX International's team delivers a variety of other tech related services including parts servicing, multichannel management, and customer engagement solutions.
Number of employees: 6,000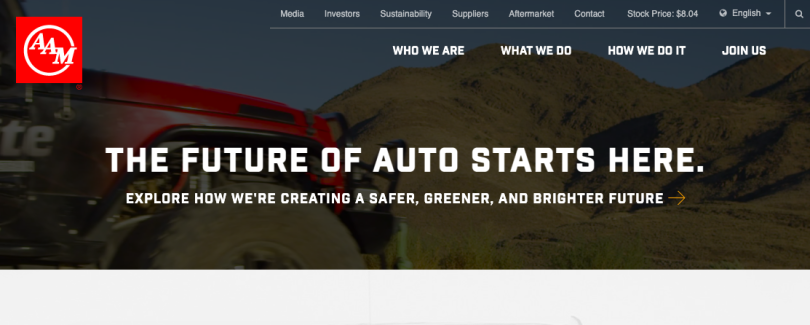 AAM
Founded: 1994
Focus: Automotive
What they do: AAM, or American Axle & Manufacturing, specializes in engineering and building drivetrain technologies and other axle systems for every type of vehicle from passenger cars to commercial trucks. AAM offers its clients a broad range of driveline and metal forming solutions, including products like lightweight axel technology, rear axle systems, all wheel drive modules and constant velocity joints. 
Number of employees: 5,800+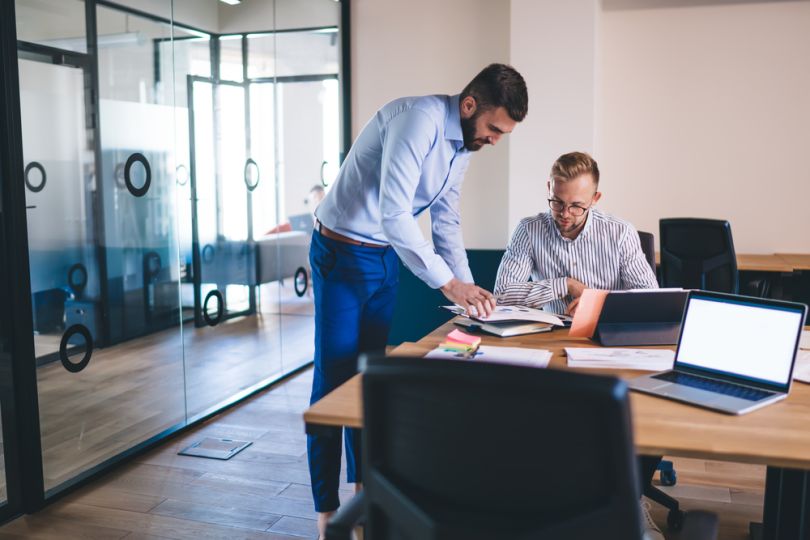 COMPUWARE
Founded: 1973
Focus: IT, Enterprise Technology
What they do: Compuware connects its many enterprise clients with IT services and software technologies designed to help them better manage their assets and growth initiatives. Supporting companies across their entire enterprise, Compuware offers tools for portfolio management, application development, quality testing and other operations.
Number of employees: 2,500+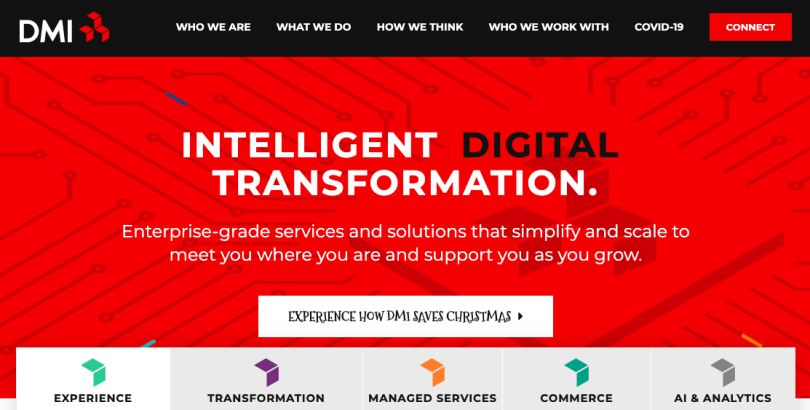 DMI
Founded: 2002
Focus: Enterprise Technology
What they do: DMI is a digital management transformation company that delivers a suite of technology and software solutions to companies across the globe, serving industries ranging from e-commerce to government. DMI works with its diverse enterprise client base from multiple locations across the globe, with worldwide locations in Europe, Southeast Asia and South America.
Number of employees: 1,600+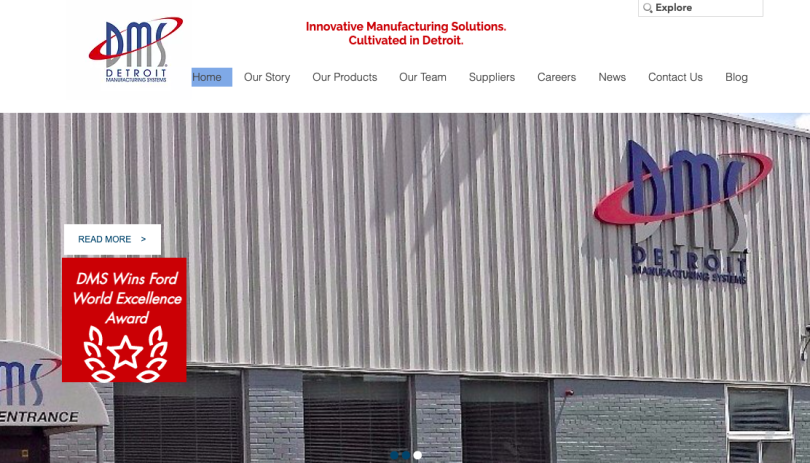 DETROIT MANUFACTURING SYSTEMS
Founded: 1945
Focus: Manufacturing
What they do: Detroit Manufacturing Systems teams up with the automotive and industrial engineering industries to build and craft interior components, assembly technologies and other related products. Over nearly a decade, Detroit Manufacturing Systems has built over one million parts for its corporate clients, and the company has grown to open a new facility in Toledo, Ohio in addition to its Detroit location.
Number of employees: 1,200+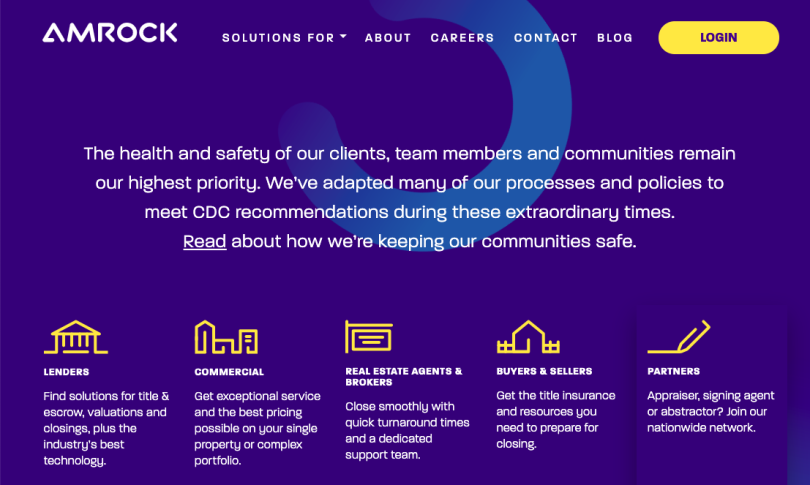 AMROCK
Founded: 1997
Focus: Real Estate, Fintech
What they do: Amrock is a real estate company that offers tech-powered solutions for handling title insurance, property evaluations, escrow and financial settlements. Providing solutions for lenders, real estate brokers and property buyers, Amrock delivers services designed to make closing on property deals smoother with the help of fintech.
Number of employees: 1,000+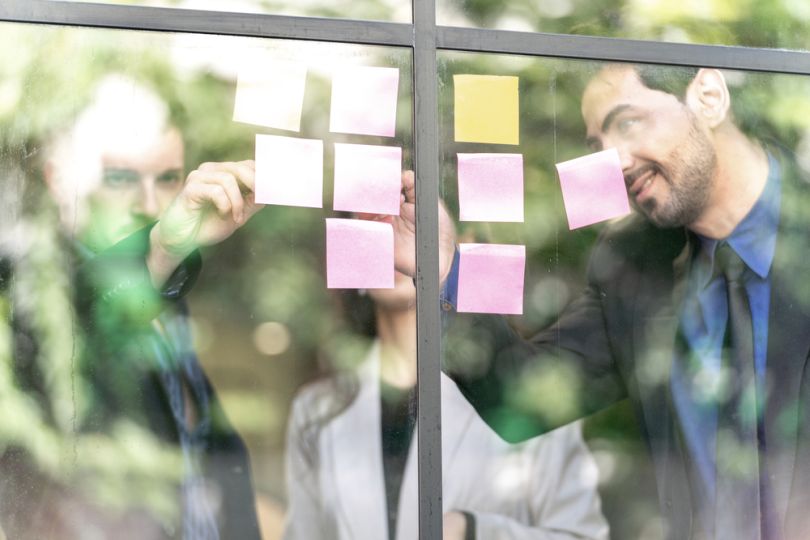 BUICK
Founded: 1903
Focus: Automotive
What they do: Buick's specialty is in building cars and SUVs designed to meet the modern standards of the road, integrating contemporary features and cutting-edge technologies to provide their customers with safe and efficient modes of transportation. The company offers a number of vehicles priced to meet every customer's budget needs, and Buick's team works to build new vehicles designed for optimal connectivity and security.
Number of employees: 800+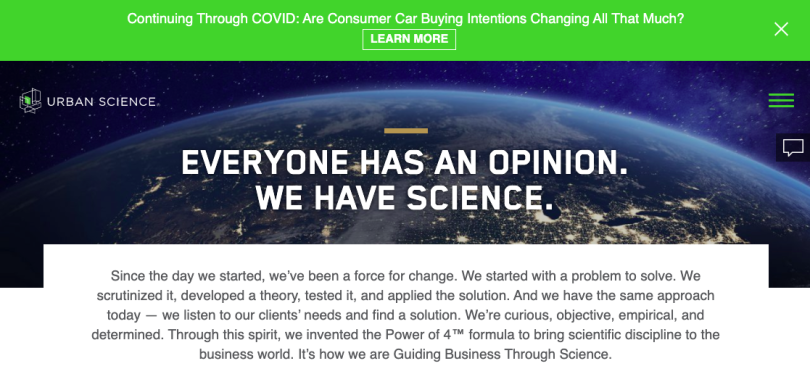 URBAN SCIENCE
Founded: 1977
Focus: Automotive
What they do: Urban Science utilizes marketing technologies to help companies in the automotive industries increase their sales and ROI. Offering network planning, dealership operations management, and consumer engagement solutions, Urban Science helps auto manufacturers get their products to market faster and assures they reach as many customers as possible.
Number of employees: 700+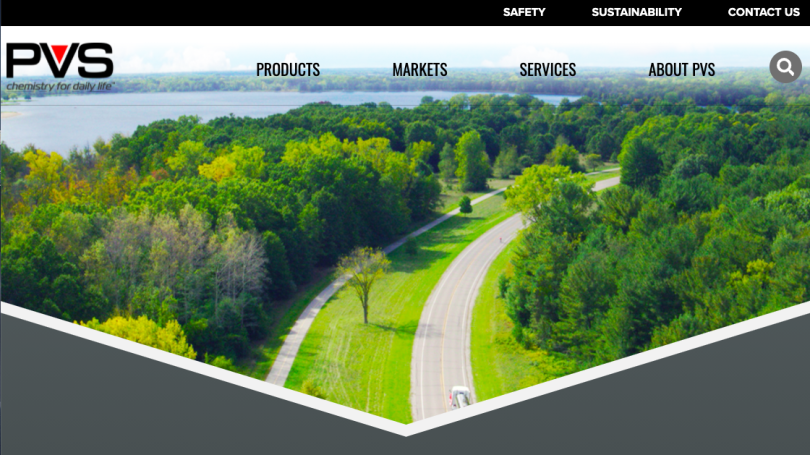 PVS CHEMICALS
Founded: 1945
Focus: Chemicals
What they do: PVS Chemicals manufactures industrial chemicals and other products and distributes them throughout the country via its extensive supplier network. With a focus on sustainability, PVS Chemicals provides essential materials to clients in electronics, agriculture, water treatment, steel manufacturing and a variety of other industries.
Number of employees: 300+



Images courtesy of Shutterstock and company sites.