17 Game Design Courses to Keep in Mind
These educational resources are helping aspiring game designers launch their careers.
Before Mario ever squeezed through a pipe, or Pac Man gobbled glowing dots, or angry birds fashioned themselves into projectiles, somewhere a designer had to dream it all up.
Take Hideo Kojima. Once crowned the world's most famous video game designer, he has overseen the creative direction of several successful titles. They include the massively popular new game Death Stranding, which has been called a "cinematic experience" and compared to a "giant jigsaw puzzle made up of tiny little stories." Its sprawling narrative, in which the main character delivers precious cargo across a hostile post-apocalyptic landscape, is said to be "designed in such a way that you're constantly making little decisions." 
Each little decision and detail presented to the player — from wonky rules to diverse levels to branching storylines — stems from Kojima's vision. Like all game designers, he's responsible for conceiving and directing the structure and mechanics of his games, shaping the narrative, appearance and feel.
9 GAME DESIGN COURSES TO KNOW
Ashcan Digital Academy
California Institute of Arts
Game Art Institute
General Assembly
Georgia Institute of Technology
Michigan State University
Rochester Institute of Technology
School of Game Design
Skillshare
Game design is different than game development, which is more concerned with the nuts and bolts of making a game work. That's not to say game design requires no technical savvy, because it often does. Proficiency in programming languages is particularly helpful when a designer needs to communicate their vision to a game's developers — or if they want to develop their own game.
Luckily, numerous resources are available to help aspiring designers break into the industry, expand their portfolios or bootstrap their own games. 
These 17 courses fit that bill.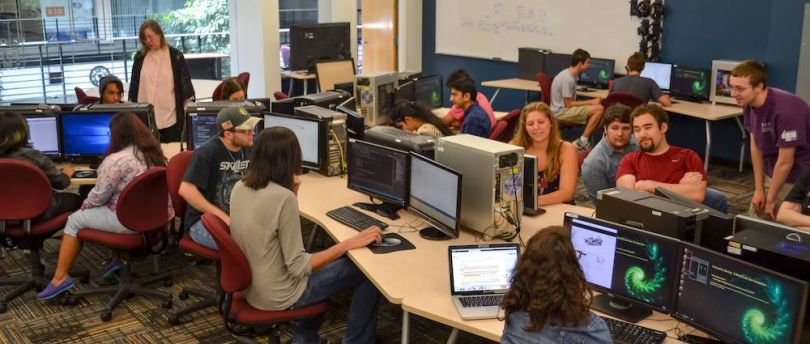 RoCHESTER INSTITUTE OF TECHNOLOGY'S "XSERIES PROGRAM IN VIDEO GAME DESIGN"
Professors from Rochester Institute of Design's School of Interactive Games and Media teach this five-part course that covers topics like the history of game design, the asset creation process, what various roles on a design team do and how to tackle basic programming problems. These edX classes can be taken in any order, and students can progress at their own speed — though a pace of one to three hours per week over six months is suggested.
Cost: $220.50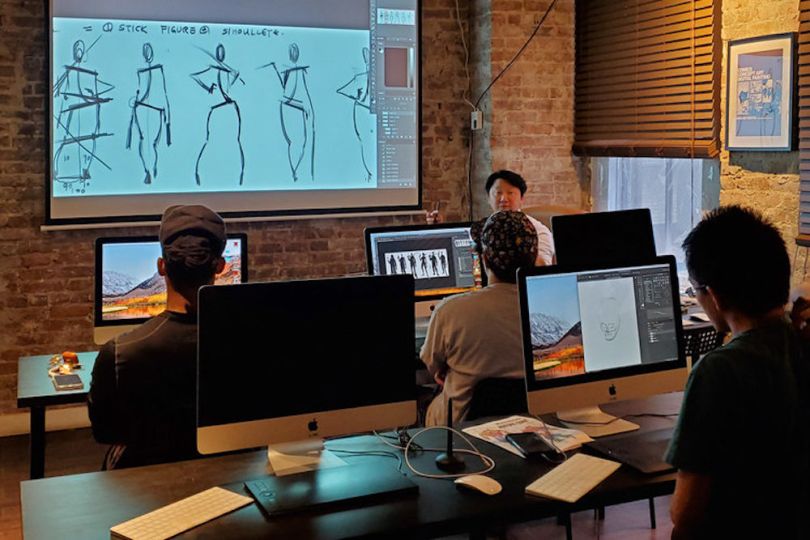 ASHCAN DIGITAL ACADEMY'S "CONCEPT AND GAME DESIGN PORTFOLIO COURSE"
Ashcan Digital Art is an NYC-based art institution offering an array of courses for aspiring creative professionals — including this in-person class on game concept design. Over the course of eight three-hour sessions, students conceive an original story idea and then design characters, environments and other assets to inhabit their game. Along the way, students receive mentorship from instructors and work toward developing a school- or job-ready portfolio.
Cost: $800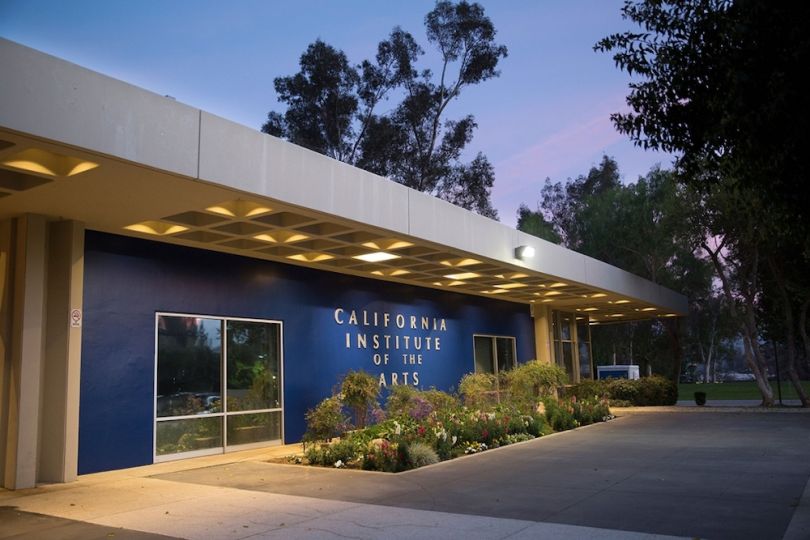 CALIFORNIA INSTITUTE OF ARTS' "GAME DESIGN: ARTS AND CONCEPTS SPECIALIZATION"
In this sequence of five Coursera courses, taught by faculty from CalArts, students are introduced to the fundamental principles of story and narrative development as well as world and character design. Classes are geared toward beginners who want to hone their storytelling abilities and get some essential design concepts under their belt. The program, which takes roughly eight months to complete at a three-hour-per-week clip, concludes with a capstone project in which students create a game design document outlining all the elements of their very own game.
Cost: Free (with Coursera account)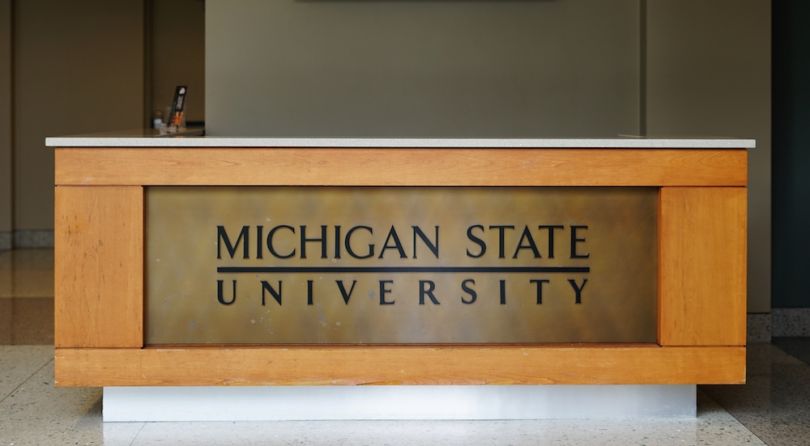 MICHIGAN STATE UNIVERSITY'S "GAME DESIGN AND DEVELOPMENT SPECIALIZATION"
This five-course program is intended for students at an intermediate level and imparts foundational design concepts, development tools and industry insight. It's led by two Michigan State University professors with more than a half-century of game production experience between them. Students can gain valuable programming experience using the Unity 3D game engine and the online game portal Kongregate. Expect to complete this course in six months at a pace of five hours per week.
Cost: Free (with Coursera account)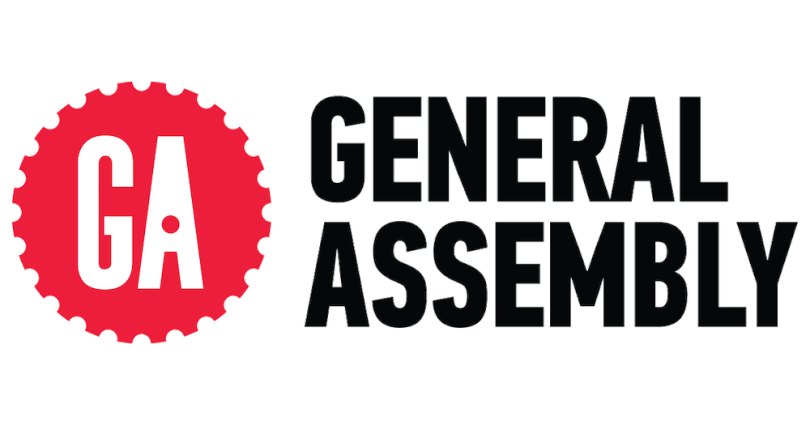 GENERAL ASSEMBLY'S GAME DESIGN BOOTCAMPS, CLASSES AND WORKSHOPS
Serving several North American markets, General Assembly offers in-person bootcamps and workshops focusing on game design. While in class, students immerse themselves in key design principles and gain experience designing game levels of their own. Duration varies by course type and city, so interested onlookers should be sure to check and see when GA's next game design offering hits their area.
Cost: Varies by location and course type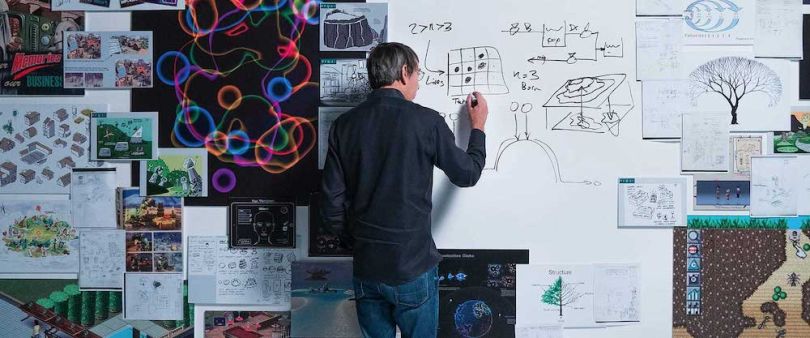 MASTERCLASS' "WILL WRIGHT TEACHES GAME DESIGN AND THEORY"
Sometimes it's best to pull up a seat next to a wise sage and just let them talk. In this video lecture series from Masterclass, students learn at the feet of Will Wright, the original designer of The Sims and recipient of the Lifetime Achievement Award from the Game Developers Choice Awards. He'll walk students through 21 lessons, imparting personal strategies and foundational theories for storytelling, game mechanics and how to appeal to the psychology of players.
Cost: $90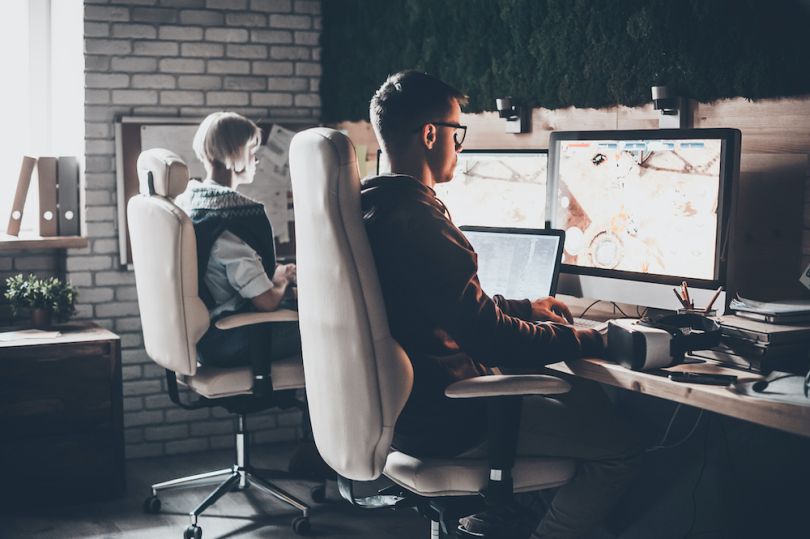 SCHOOL OF GAME DESIGN'S "BECOME A GAME DESIGNER THE COMPLETE SERIES CODING TO DESIGN"
Replete with 70 hours of on-demand video, articles and downloadable resources, this course on Udemy teaches the ins and outs of game design, development and digital painting. Students also enjoy access to popular game-making tools like the Unity engine, Maya, Photoshop, 3DS Max and Mudbox.
Cost: Check website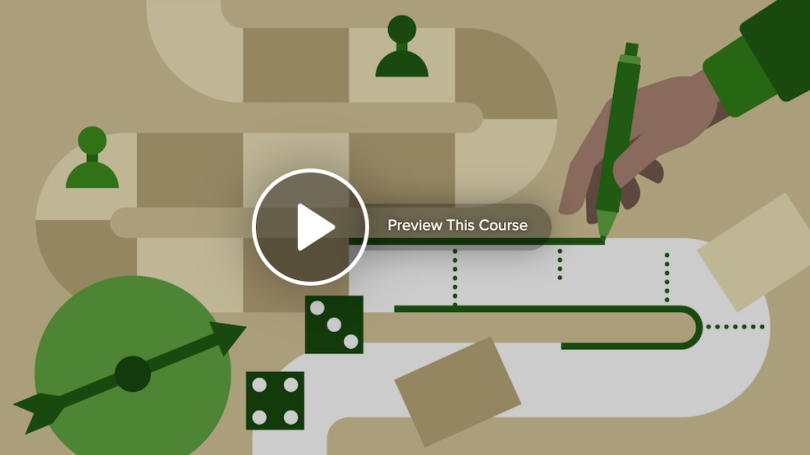 LINKEDIN LEARNING'S "GAME DESIGN FOUNDATIONS"
In this online video tutorial, veteran game designer Brenda Romero covers the fundamentals of game design. She shares her strategies for coming up with game ideas and defining the core loop of the game. This quick video series, free for LinkedIn Learning members, is geared toward students seeking inspiration and practical wisdom as they look to jumpstart their game design career. 
Cost: Free (with LinkedIn subscription)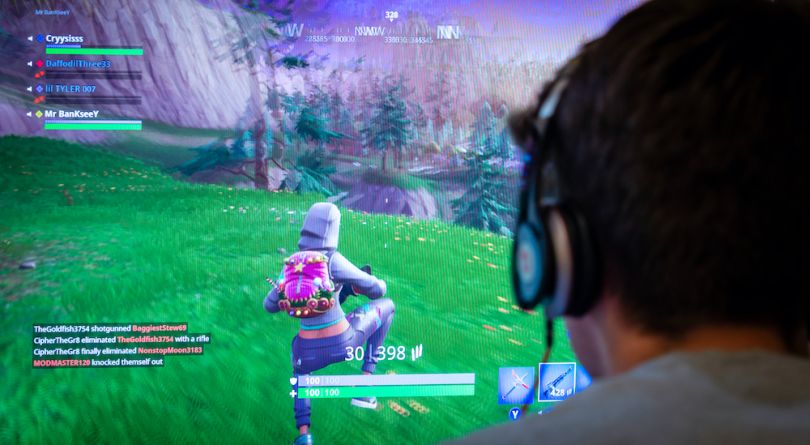 SKILLSHARE'S "UNREAL ENGINE 4: INTRO TO GAME DESIGN"
This Skillshare class introduces newcomers to the basics of Unreal Engine 4, the same game engine used to build Fortnite. Over the course of 65 video lessons totaling about 11 hours, students learn how to create a game design document and build their own shooting gallery game — no prior coding experience needed. The course is taught by Greg Wondra, who has designed games for 2K Sports and Nickelodeon.
Cost: Free (with Skillshare account)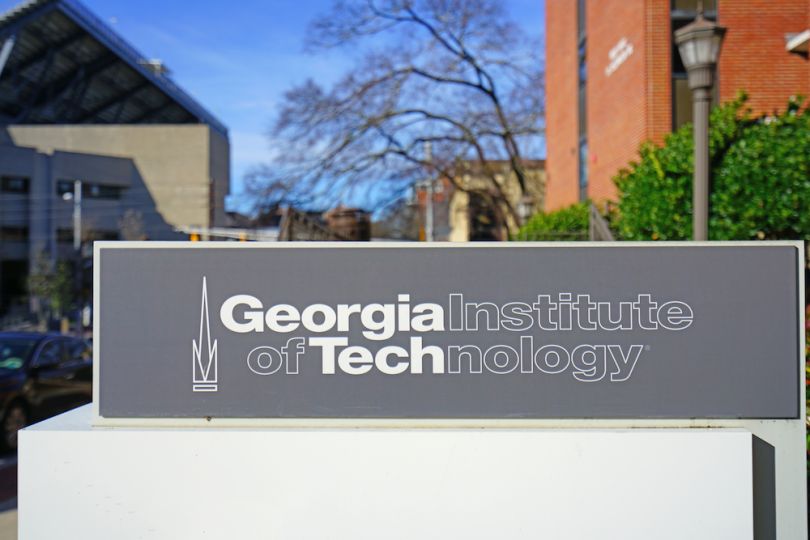 GEORGIA TECH'S "ACCESSIBLE GAMIFICATION"
During this edX course — which is spread over five weeks — students learn the basics of gamification, digital accessibility requirements and the design patterns underpinning popular games. Students analyze massively multiplayer online games, first-person shooters, real-time strategy games and more, getting a firm handle on what makes a successful game tick. This course is self-paced and intended for introductory-level students.
Cost: Free ($49 with certificate)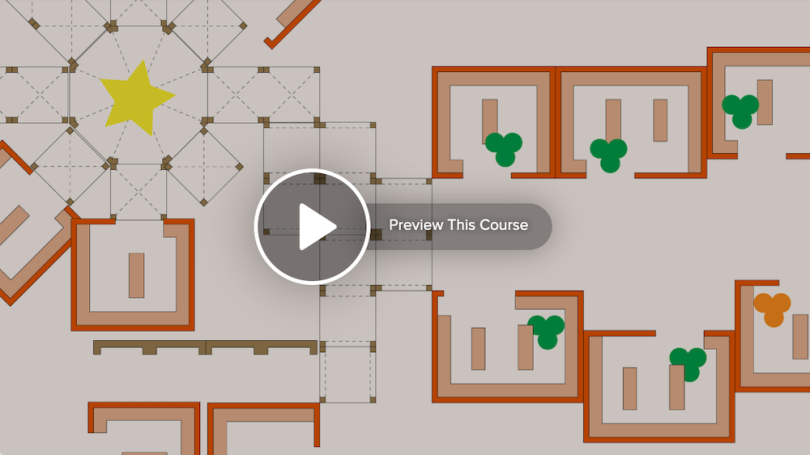 LINKEDIN LEARNING'S "UNITY: LEVEL DESIGN"
This three-hour video tutorial on LinkedIn Learning tackles the basics of designing a game level using the Unity 3D game engine. Students learn how to plan a level, lay it out, design building blocks for it and punch it up using animation. It's recommended that students come prepared with rudimentary knowledge of Photoshop and Maya or 3DS Max.
Cost: Free (with LinkedIn subscription)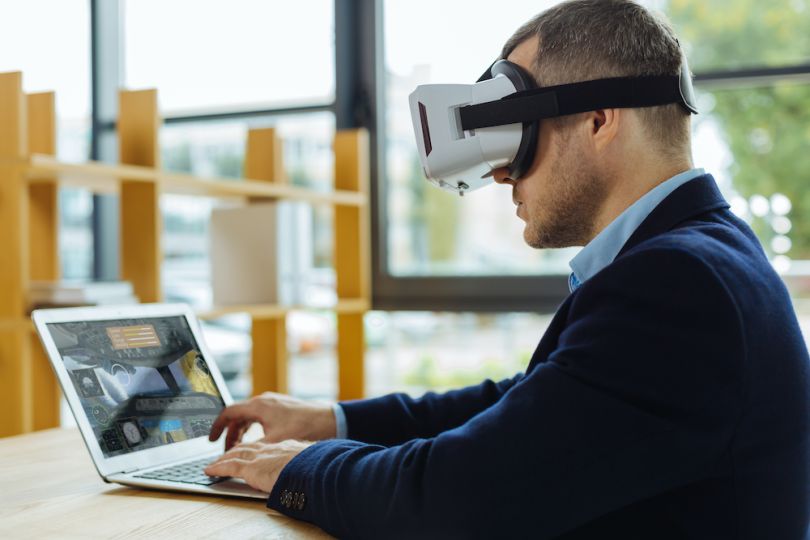 ERASMUS UNIVERSITY ROTTERDAM'S "SERIOUS GAMING"
Students interested in creating serious games — that is, games with applications in sectors like education, health, engineering and defense, rather than for commercial entertainment — will benefit from this Coursera course. The 15-hour, six-part primer teaches students the elemental theories of serious games, drawing upon recent research and real-world examples of how serious games are used today.
Cost: Free (with Coursera account)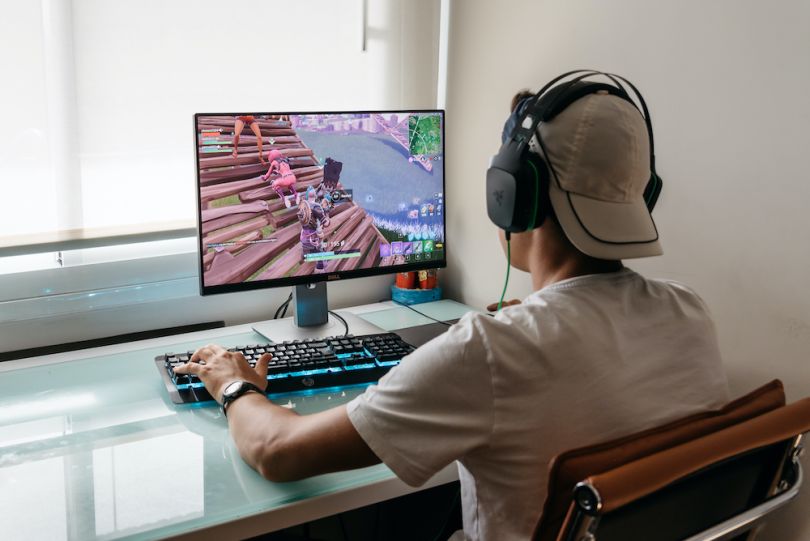 EMILIO PADULO'S "LEVEL DESIGN MASTERCLASS"
This Udemy course is geared toward students interested in becoming professional level designers. Throughout more than 12 hours of video material on conceiving, designing and building a level, students are guided through lessons on game composition, scale and architecture.
Cost: Check website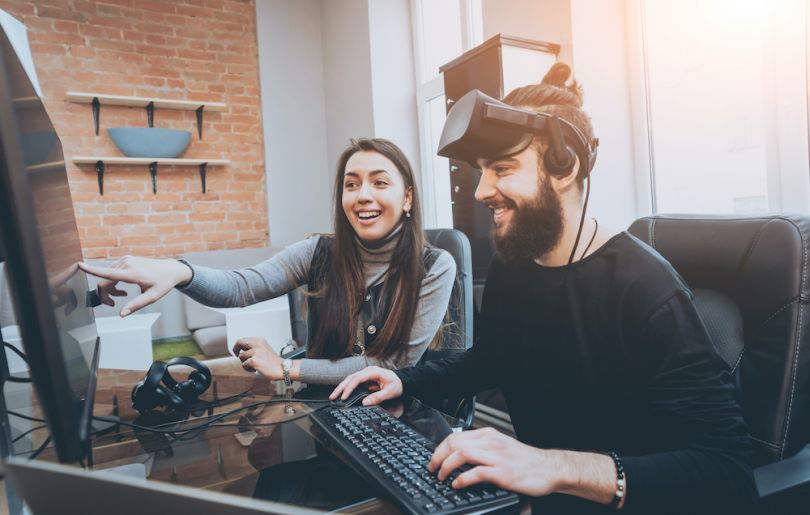 SEATTLE CENTRAL COLLEGE'S "CERTIFICATE IN BASIC GAME DESIGN"
This fully online program introduces beginners to the fundamentals of game design and the tools they'll need to create their own games. Students who complete this pair of month-long courses come away with a certificate through Seattle Central College and the knowledge to create a memorable game design experience.
Cost: $395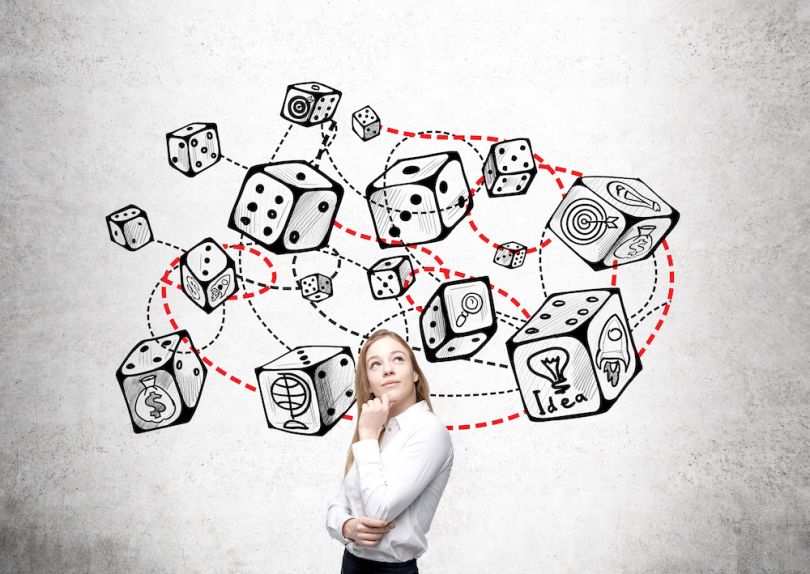 UNIVERSITY OF PENNSYLVANIA'S "GAMIFICATION"
It's time for some game theory. Aspiring designers who want to learn the psychological principles of gamification can take this 30-hour Coursera course, taught by a professor of legal studies and business ethics from the Wharton School of the University of Pennsylvania. While it offers no training in game design per se, it does orient students to the theoretical elements that make up a successful game.
Cost: Free (with Coursera account)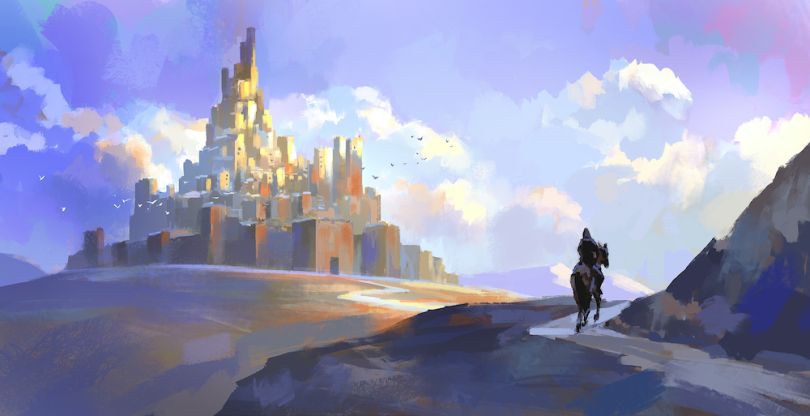 ED2GO'S "DIGITAL GAME ARTIST CERTIFICATE"
This specialized course is for aspiring game artists eager to get a lot of hands-on practical training. Under the tutelage of seasoned game artist Christian Bradley, students learn how to use popular 2D and 3D software, modeling and texture techniques, character and environmental design, and essential principles for design and concept art. The course takes roughly 18 months, or 600 hours, to complete. 
Cost: $2,595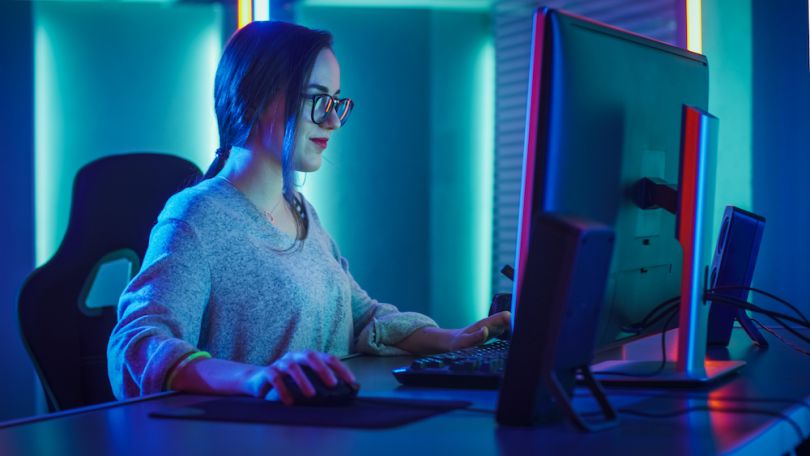 GAME ART INSTITUTE'S "GAME ARTIST IMMERSIVE"
Game Art Institute's bootcamp is aimed at students looking to specialize in art design — and develop a job-ready portfolio in the process. Clocking in at over 300 total hours, the program is comprised of daily, real-time online classes stretched across 12 weeks. Students enjoy free access to professional design software (like Maya, ZBrush, Houdini and Substance Painter & Substance Designer), and learn how to use the Unreal engine to create 3D characters and environments.

Cost: $6,997
Images via social media, Shutterstock and screenshots of company web pages.