Nestled right at the heart of Texas, Dallas has a long history of being a center for commerce, transit, and innovation. The Dallas-Forth Worth area got its start as a railroad town, a tradition that has found its way into the 21st century and shows no signs of slowing down. The city's convenient location at the crossroads of four major interstate roads and various railroad lines, as well as being home to one of the world's most frequented airports, has lent it to being a unique hub for the logistics and shipping industry.
Dallas sits at such a geographic and infrastructural advantage that its freight and logistics industry has even surpassed that of Los Angeles and New York. There are almost too many to mention, but to keep things short, here are 15 standout logistics companies in Dallas helping move cargo from point A to point B.
Logistics Companies in Dallas to know
EnLink Midstream
Worldwide Express
Arcosa
Stevens Transport
Mode Transportation
SpotSee
Pallet Logistics of America
Founded: 2014
What they do: EnLink Midstream operates a large national supply chain network that delivers natural gas and sustainable energy to markets in the Gulf Coast, North Texas, Oklahoma and the Permian Basin. Their midstream operations maintain a commitment to environmental sustainability, and the company both puts out a comprehensive sustainability report each year, encouraging their employees to partake in community volunteering initiatives.
Founded: 2018
What they do: Arcosa works with national companies in the construction, transportation and energy sectors to provide infrastructural and material products essential for regular operations. Serving the 48 contiguous United States, Arcosa delivers a range of mining, manufacturing, construction and tech tools to leading companies, with offerings including aggregates, storage tanks, wind towers, marine hardware and more.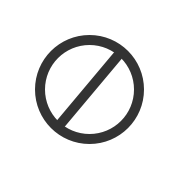 Founded: 1997
What they do: Large scale retailers have massive inventories to manage, but finding a platform capable of processing every shipment and order requires cutting edge technology. Mercado provides exactly that, with a commerce-specific online search engine capable of managing the merchandising, cataloging and browsing activities of customers. 
Founded: 2017
What they do: For shipping companies handling perishable items, Emergent Cold engineers tailor temperature control technology to both developed and emerging markets across the globe. The company offers a variety of services including cold, transportation, and value-added services, and their international team assists in boxing, packaging, labeling, and managing e-commerce logistics for their clients. Their global footprint extends beyond the United States to Australia, New Zealand, Sri Lanka and Vietnam.
Founded: 2012
What they do: Black Tie Moving specializes in shipping and product delivery for luxury clients, serving everyone from celebrities and musicians to athletes and sports teams. Black Tie Moving serves 19 markets across the United States, and has both been consistently rated one of the fastest growing private moving companies in the country.
Founded: 2016
What they do: Callbox Storage is a full-service delivery and storage enterprise that aims to simplify and streamline the process of self-storage. The company offers storage facilities built with climate control and 24-hour monitoring, and customers can request their items be shipped to their door on demand with 48 hours notice. Callbox Storage's primary offices are in University Park, but the company also has centers in Fort Worth, Houston, Austin, Phoenix and Seattle.
Founded: 2014
What they do: PICKUP is a logistics and shipping company that specializes in last-mile and same-day deliveries, offering their own mobile application capable of managing moving and trucking operations from a central location. Their technology makes it easy for customers to request personal items they would like delivered and to set times they would like their items delivered by, providing full transparency into the whole process and building trust with customers.
Founded: 2000
What they do: Artemis Fine Art Services' main focus is on arts and antiquities, working with museums and galleries to deliver their items safely, securely, and intact to their final locations. The company's operations and logistics employees offer a variety of services including packing, installation, transportation, and storage, helping to maintain oversight over assets along every step of their transit life cycles. Artemis Fine Arts Services provides services to every region in the country, and partners with organizations like the American Alliance of Museums, ARCS, and the Western Museums association.
Founded: 2014
What they do: Selery Fulfillment teams up with small to medium-sized companies in the e-commerce vertical, working to deliver packaging services and logistics technologies to help their clients better compete in their industries. Their product suite includes offerings like multi-channel order fulfillment and LTL freight quoting software, and their workforce is able to provide solutions such as account representation, phone support, and weekly sales reports based on each customer's needs.
Founded: 1995
What they do: Worldwide Express is a logistics and shipping company that partners with over 30,000 companies to manage their package shipments and freight cargo delivery to make sure their customers receive their orders quickly and in good condition. The company is both one of the largest freight companies in the country and an authorized UPS reseller, and as such manages over 25 million annual cargo shipments throughout the nation.
Founded: 1969
What they do: Stevens Transport is a shipping service provider that provides multimodal freight carriers to Fortune 500 customers across the globe. The company is capable of delivering tanker, expedited, regional, intermodal and other shipping types to their clients, helping industry leaders maintain full visibility into their supply chains and maintain consistency across their inventory. Headquartered in East Dallas, Stevens Transport has a global footprint with international offices in Mexico and Canada.
Founded: 1989
What they do: Mode Transportation is a logistics company that provides a number of different shipping services including air, ocean and trucking services. Collaborating with companies both large and small, Mode Transportation manages the freight delivery operations for their clients, leveraging their extensive national network of warehouses and fleets to ensure customers are satisfied.
Founded: 1976
What they do: SpotSee serves the shipping and logistics industry from the product angle, delivering solutions designed to help clients maintain the quality of their cargo, the safety of their employees, and the flow of their revenue. Their many offerings prevent damage to cargo, drivers and fleets, and their product suite includes technology for adjusting temperature, tilt, impact and vibration levels in their vehicles.
Founded: 1989
What they do: Pallet Logistics of America's specialty is in pallet sales, offering manufacturing, recycling, and on-site management services to their extensive national client base. With four locations in Dallas, San Antonio, Oklahoma City and Tulsa, Pallet Logistics of America designs a range of pallets and pallet technologies compliant with latest regulations and specialized to each customers shipping needs. 
Founded: 1970
What they do: Cisco-Eagle works with companies in energy, food service, agriculture, aerospace, e-commerce and other industries to deliver shipping and materials handling infrastructures to create smooth operations. Their service suite covers storage, control, transit and retrieval of essential materials to streamline the manufacturing operations of their clients, and they serve not only 12 markets throughout the U.S., but also 70 other markets across the globe.
Images courtesy of Shutterstock and company sites.