Everything You Need to Write a Data Analyst Job Description
Updated:
February 19, 2021
Updated:
February 19, 2021
Let's start by addressing the elephant in the room. While the terms may be similar, Data Analysts, Data Engineers and Data Scientists are actually very different roles. Before you read on, take a minute to watch the brief video below for an overview of the differences.
Ok, so now that we know what we're talking about, let's dive in and focus specifically on Data Analysts. In order to write a stellar job description and attract top Data Analyst candidates, you'll need to understand their role more specifically, and we're here to help.
Feel free to skip ahead by clicking on the links below, or continue reading.
FREE RESOURCE: JOB DESCRIPTION TEMPLATE LIBRARY. ACCESS IT HERE.
Table of Contents
What Does A Data Analyst Do?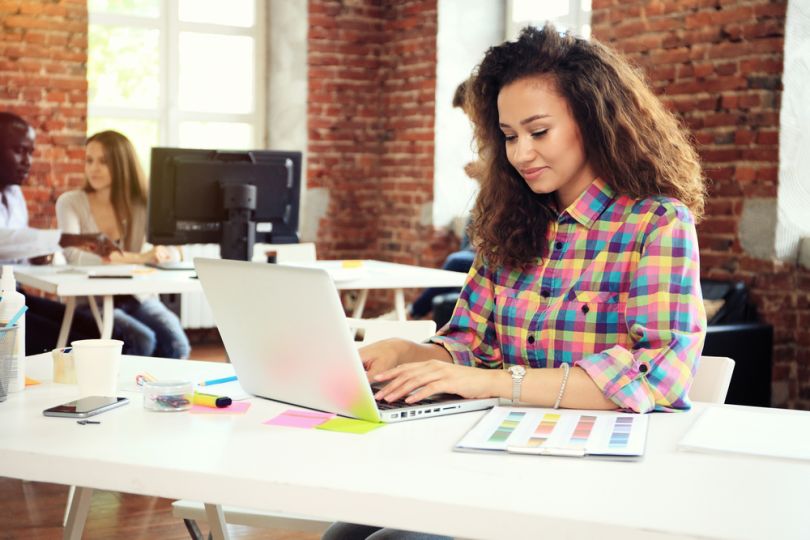 Data Analysts gather data across a business, analyze it and translate the results into non-technical language for team members of all backgrounds. 
Data Analysts are typically early in their careers and may be seeking their first job after completing a bachelor's degree or gaining the equivalent professional experience. Common degrees include statistics, math, computer science, physics, finance, business administration, economics or a related field.
They are responsible for building data models to organize important data for different teams across the business and for monitoring and handling data. With large quantities of data comes endless possibilities for mistakes, requiring Data Analysts to constantly be on the lookout for information that needs cleansing and updating.
In addition to gathering, analyzing and cleansing information, Data Analysts create business reports for teams and individuals across the business. They also help translate analytics into non-technical insights to help all teams make well-informed decisions based on empirical evidence.
As they progress in their careers, Data Analysts may continue their education and become Data Engineers and eventually Data Scientists.
To accomplish all this, data analysts utilize a variety of programs and software. Here are a few common data analyst tools to know of:
Databases
Data Visualization/BI Tools
Data Warehouse
Coding Languages & Tools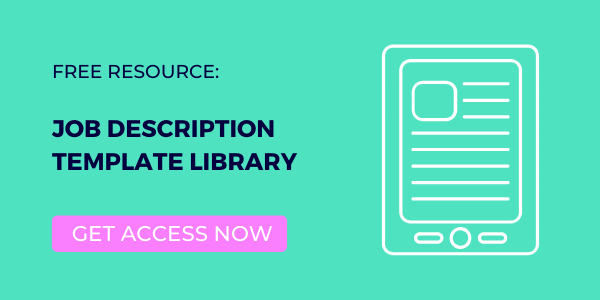 Five Data Analyst Job Description Examples
In this section, we're going to dive a bit deeper and look at five real job descriptions created by companies hiring Data Analysts. This will provide you with an understanding of what companies look for in their next hire. You'll notice we have redacted some information to protect the privacy of the companies that originally posted the job descriptions, ut we've left everything else as originally published.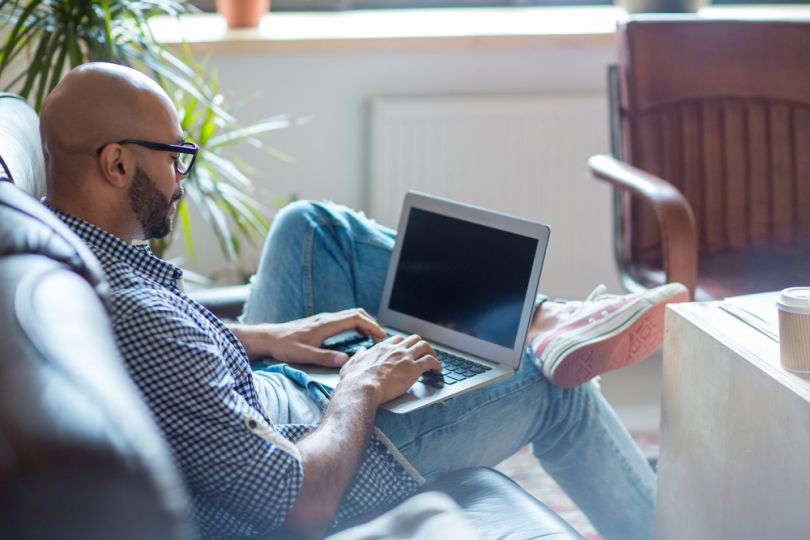 Data Analyst Job Description: Example 1
We are currently looking for a qualified candidate to assist the Data Engineering Team's operational and analytical needs. The Data Analyst will work alongside the data warehouse and engineering team to provide data related support, data investigation, research, data management and data reporting. The Data Analyst role will troubleshoot and investigate data anomalies and issues along with working directly with the data engineers to follow through and get the issues fixed. This person will also assist in building predictive systems to help catch issues before they arise and assist in building and support financial reporting. This is a great opportunity for someone who is interested in joining a lean, innovative group with the possibility of tremendous career development in data engineering and asset data management.
A little more about this role:
As our Data Analyst you will be instrumental in analyzing data discrepancies and data lineage in our asset acquisition life-cycle and assist with solving data problems. This is a brand new position at [redacted] and will report to the Director, Data Warehousing and Business Intelligence.
Perform extensive data validation/quality assurance analysis within large datasets

Build proactive data validation automation to catch data integrity issues

Ability to organize and lead meetings with business and operational data owners

Coordinate and communicate between business users and the data warehouse organization, balancing requirements and resources to solve business problems

Strong ability to troubleshoot and resolve data issues

Ability to build tabular and/or visualization reports as needed

Work closely with engineering and operations to document business processes

Work independently and with team members to understand database structure and business processes

Identify opportunities to improve data and business processes utilizing Python, R, or C#

Help form data management and governance processes within the data engineering team
What you'll need to have:
BA or BS in statistics, math, computer science, physics or other technical related field; Master's degree is preferred

Minimum of 2 years working experience in technical data analysis, data science, or data warehousing with proven business analysis experience

Experience in at least one or more languages: R, Python, C#, .Net, Javascript

Experience writing TSQL, views, stored procedures, functions and triggers

Experience with SQL Server

Excellent presentation, writing, and Excel skills are a must

Excellent communication skills

Passionate about data and analyzing business needs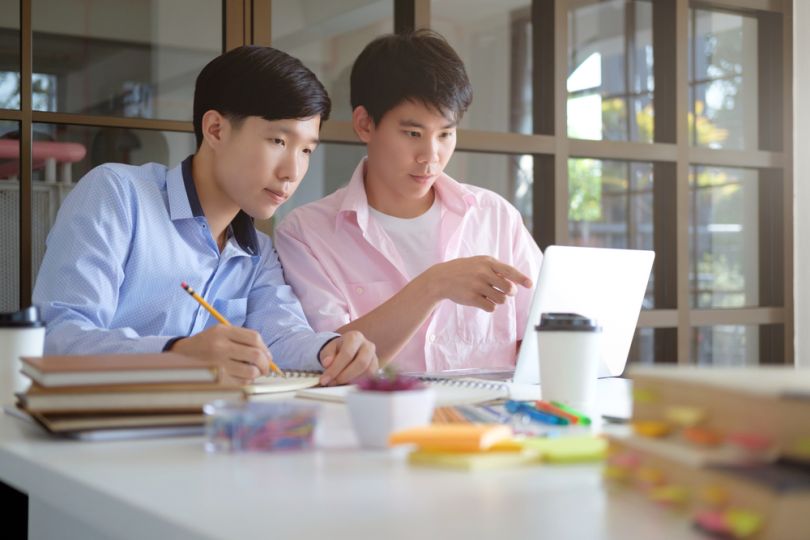 Data Analyst Job Description: Example 2
You will dive into our data to uncover insights, formulate and test ideas, and partner with stakeholders across multiple departments to help us understand and accelerate our [redacted] business. We're in an exciting and rapidly evolving industry that requires constant innovation, evaluation, and iteration. Help us perfect the [redacted] experience and make an impact on the industry!
What you'll do
Work with a variety of data sources - extracting knowledge and actionable information from massive datasets

Build and flesh out data models in our [redacted] database for use in regular and/or automated reporting and analysis

Be a passionate problem solver - breaking down problems and developing analytical insights

Convey your work and results to a wide variety of internal and external stakeholders – nerds and non-nerds

Evaluate operations for inefficiencies and identify areas where you can create, automate, and develop tools (SQL-based or otherwise)

Diagnose data-related bugs and ensure they are resolved in a timely manner

Support the business with ad hoc reporting

Continuously strive for a deeper understanding of our business drivers

Offer insight to all aspects of the organization – product, marketing, engineering and finance
What you bring to the table
2+ years supporting business operations in an analytics capacity

A love for insights, innate curiosity, and a deep desire to find ways to create value

Solid communication skills

Passion for automation

Comfort in a complex data environment and understanding of data structures

Experience with SQL and Excel (Experience with Python or R is a plus, but not expected)

Experience with some flavor of data visualization (we use Looker)

Familiarity with transactional and data warehouse environments (Postgres, Redshift)

The business sense to understand why you're pulling data and whether it seems accurate...not just pulling it

You like to formulate the right questions versus just seeking answers to make sure the best and smartest decisions get made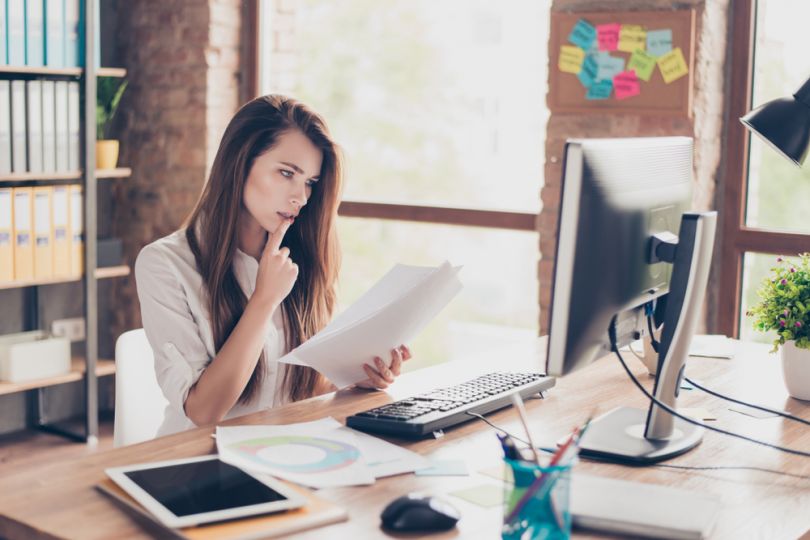 Data Analyst Job Description: Example 3
[redacted] is looking to hire a Data Analyst to join our analyst group. As a valued team member, you'll utilize your analysis skills to interpret client data requests and deliver packaged analytics [redacted]. Further, our Data Analysts work closely with our research teams, developing meaningful insight into a fascinating industry and contributing to our [redacted] research. Our team is creative, driven and focused on providing the most accurate and digestible data to our clients daily.
Primary Job Responsibilities
Utilize strong Microsoft Excel and SQL skills in order to provide high-quality data analysis and support to clients, internal stakeholders and select media outlets

Serve as data expert for all use cases that utilize [redacted] broad database

Manage and complete time-sensitive custom research requests for subscribing clients

Contribute to research and analysis across the [redacted] industries

Work closely with Research Analyst team to identify unique data points to support research, while also identifying unique tables and graphs to clearly illustrate that information

Contribute to and provide data support to broader editorial teams as they develop content for blog posts, data-graphics, and newsletter stories

Manage and respond to inquiries from clients, press, internal colleagues and the general public regarding data requests and published research
Skills and Qualifications:
BA/BS in Finance, Business Administration or Economics preferred. Strong understanding of financial concepts such as valuation techniques (DCF, comps, etc.), IRRs, asset allocations, etc.

1-3 years' experience in financial services role or experience working with large datasets

Strong excel proficiency

Experience in SQL

Experience using Python or other programming languages a plus

Strong interest in [redacted]

Critical thinker

Detail oriented / analytical mindset

Strong communication skills, both verbal and written

Experience in [redacted] a plus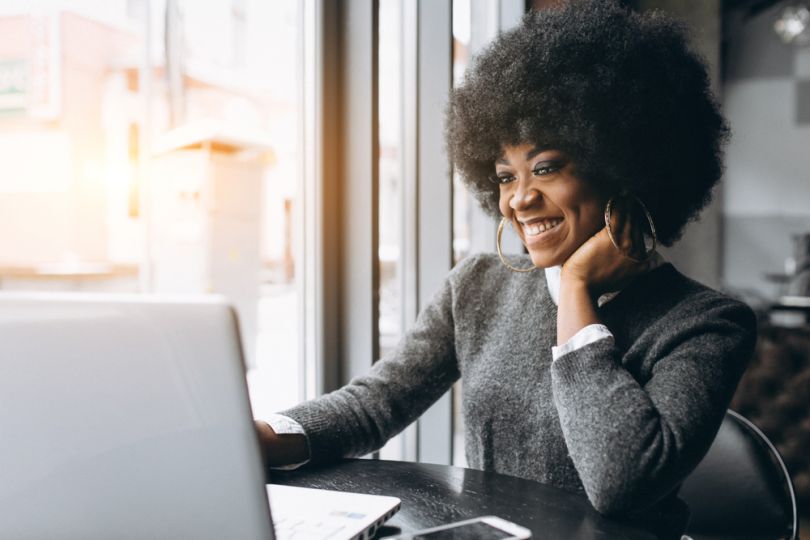 Data Analyst Job Description: Example 4
The Analytics team proactively leads and collaborates to identify the most valuable problems to solve, constructs a Roadmap to delivery, and executes our plan. The team is looking for a Data Analyst with adept technical skills, high analytical prowess and exceptional delivery of output. The Data Analyst role will champion current and future data solutions, all while delivering and automating the best insights possible to both internal stakeholders and customers alike.
Responsibilities
Design SQL scripts to directly query and analyze internal and external data sources to package together clear, actionable findings

Provide timely, valuable solutions for ad hoc analyses via SQL with a focus to detail on crafting scripts that can be easily manipulated to efficiently address similar future analyses

Own the design of advanced analytics dashboards and KPI reports in our BI tool starting from requirements gathering across sales, product and senior leadership teams to the delivery of a final, polished reports in production

Grow to serve as the team's subject matter expert for advanced analytics and report design, offering insights and suggestions on what potential problems the team should be solving

Work closely with Product and Operations teams and support their analysis and data needs

Be a data evangelist, working across the company to understand how our data outputs affect different groups and identify areas where our team can provide additional value

Work closely with the Data Science team to deliver actionable insights to the organization.
Qualifications
Bachelor's degree from an accredited institution.

3 to 5 years of experience in an analytical role with a heavy focus on querying data, analyzing and clearly presenting analyses to stakeholders across the organization.

High SQL aptitude, experience working within Python a plus.

Experience with Google Analytics, Google Tag Manager a plus.

Experience designing reports and dashboards Tableau, or equivalent BI product.

Ability to clearly explain findings from complex analyses in case studies and presentations.

Previous experience on a data team in an agile environment preferred.

A flexible, collaborative teammate with the ability to deliver both high level explanations of complex problems while also able to deep dive into complex problems.

Confidence, hustle, energy, and drive – accountability is key and the impact of your work is crucial to our success.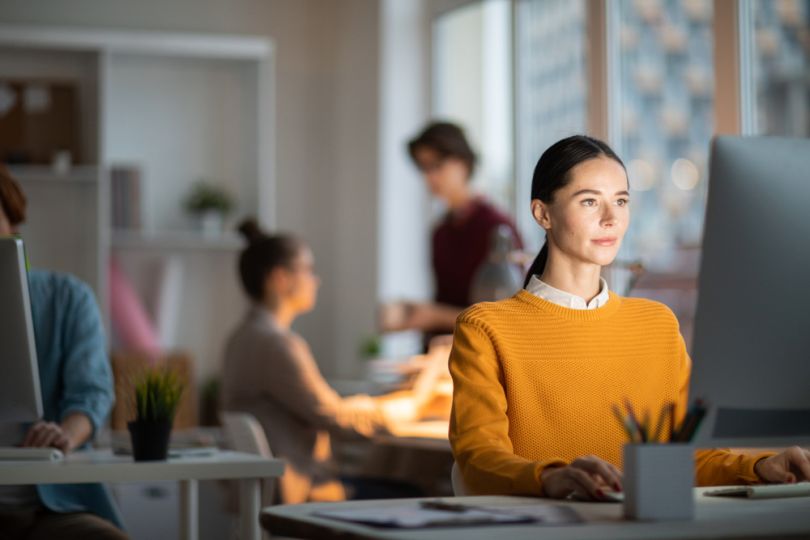 Data Analyst Job Description: Example 5
[redacted] is hiring a Data Analyst to support multiple business units in their data needs. The Data Analyst will guarantee that metrics are being properly tracked while interacting with business stakeholders to create and automate the analytic dashboards and reports required to move our business forward. This is a great position for someone who wants to get their hands dirty and has a knack for tackling complex business questions.
Responsibilities
Analyze broad data sets and provide actionable insights to better inform business decisions

Participate as a member of cross-functional squads that includes data analysts, data engineers, software engineers, and business leaders

Gather requirements from different business units, translate that to engineering problems, and explain the results to non-technical teammates

Develop and maintain automated dashboards, metric reports, and data visualizations

Collaborate closely with both engineers and business stakeholders to guarantee proper implementation of tracking and reporting

Maintain and re-engineer existing ETLs to increase data accuracy, data stability, and pipeline performance
Ideal Candidate
Minimum of 1 year of experience as a data analyst or data engineer

1+ years of experience using SQL

Experience with BI tools such as Metabase, Tableau, PowerBI, Looker, or Snowflake

Experience working with databases such as PostgreSQL, MongoDB, or equivalent

Experience with using an ETL management tool such as Airflow to wrangle data from business data sources into analytics databases

Ability to translate between technical metrics and business KPIs and act as a bridge between technical and non-technical internal stakeholders

Experience with R or Python is highly desirable

Experience with Git is a plus
Data Analyst Job Description Template
Before we hand it all over to you, we wanted to provide a few last resources to help you write a job description that will attract candidates with the skills needed to be successful in their role. Below is a Data Analyst job description template for you to alter and customize so that it both includes all the necessary responsibilities and requirements while reflecting your unique company and culture.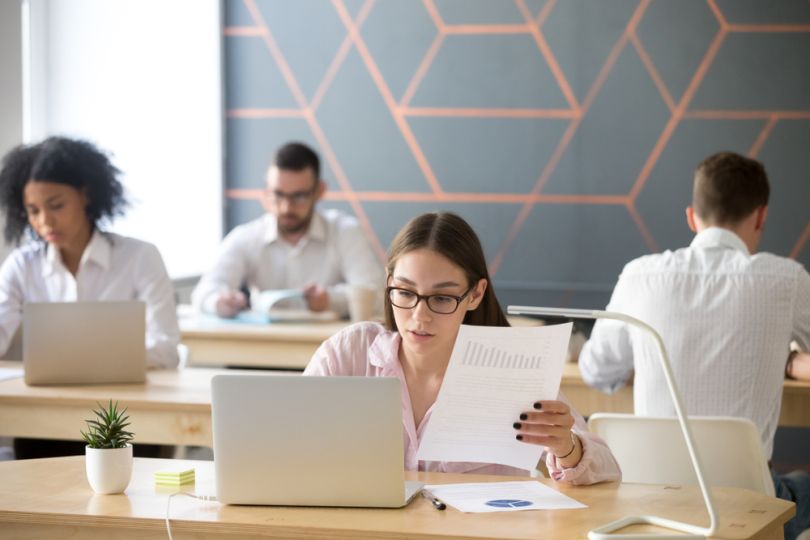 Company Bio
[Use this section to provide a high level overview of your company, culture, perks and benefits, career development opportunities and anything else that will get candidates excited about your company.]
Responsibilities
Collaborate with and offer insights into different internal teams from Data Warehouse and Engineering to Operations, Product, Sales, Marketing and Finance.

Provide teams and individual stakeholders with actionable insights based on data to support decision making efforts.

Extract raw data from numerous data sources and aggregate it into cohesive data sets via ETL (extracting, transforming and loading) to ensure data is accurate and stable.

Build and analyze automated dataset dashboards to predict issues before they arise, i

dentify bugs in data and resolve them.

Design analytics dashboards and KPI reports for internal teams to identify critical data points and translate data into clear and coherent visualizations and reports for non-technical teams.

Support individual team members by creating customizable tabular or visual reports with ad hoc reporting via SQL.

Communicate and present on technical information with non-technical team members and stakeholders.
Requirements
Bachelor's degree or the equivalent experience in statistics, math, computer science, physics, finance, business administration, economics or a related field.

X years experience working in technical data analysis, data science, data warehousing, financial services or related.

Experience with designing reports and dashboards on [insert Bi tools].

Experience with [insert relevant databases].

Strong knowledge of [insert coding languages].

Excellent communication skills including written, verbal and presentation.
Data Analyst Salary Information
Last but not least, every job description should include at least a range of salary information. Most candidates expect a certain salary, and it's important for your company to be up front with your offer so that candidates can spend their time pursuing jobs that meet their financial needs.
To help determine what candidates expect, we've gathered average Data Analyst salary information from seven major hiring markets in the US. To further your research, click on the links below. 
Cross Market Average Salary for a Data Analyst: $73,528

FREE RESOURCE: JOB DESCRIPTION TEMPLATE LIBRARY. ACCESS IT HERE.