8 Strategic Approaches to Encouraging Employee Innovation
Members of the Young Entrepreneur Council share insights on fostering a culture of innovation at your company.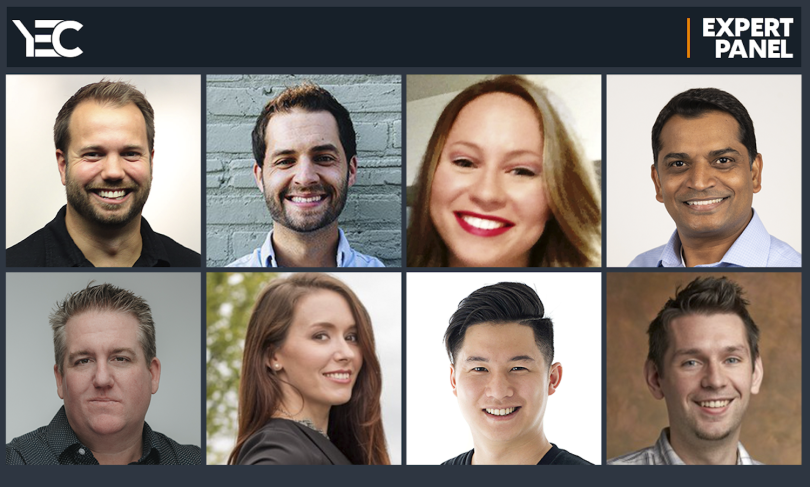 There's no question about how vital innovation is to a business. The pitfall that most entrepreneurs fall victim to, however, is thinking that all change must come from the top. If a company hires right, its talented employees could offer vast resources to the company in terms of their innovative ideas.
All that a business needs to do is to foster a culture that's obsessed with making things better. In doing so, they leverage their employees' creative urges to the benefit of the organization. Here, eight members of Young Entrepreneur Council examine how a company can set its employees on the path to generating innovative ideas strategically.
1. Directly Ask the Team to Provide Input
I either verbally ask my team to provide their input, or I send out a message on Slack or in an email. I like to get their feedback on all sorts of things that contribute to our company. My team also enjoys when I ask them because they get the chance to contribute helpful feedback and feel proud about it. This can be anything: ideas for an upcoming event, ways to increase sales, ways to save the company money, new topics for our content, and much more. Not only does this give me a chance to broaden my horizons with new ideas, but it also gives my team a chance to talk about their suggestions and why they feel their idea was helpful. This also encourages team building and inspires my team to be creative. —John Hall, Calendar.com
2. Give Employees Time to Innovate
By giving their employees time to work on innovative projects, companies like Google and 3M can enjoy the products that arise from that time and also have a more productive and happy workforce overall. Dedicated innovation time allows employees to use their strengths in ways their current job might not. They get to practice and demonstrate their skills, ensuring they don't lose them. It also shows off those skills to their colleagues, which might encourage the company to incorporate them more fully into their regular work or offer new training to those who want to learn something new. Giving employees time away from their regular duties is also good for them mentally. They get to recharge, leaving them feeling refreshed and reinvigorated for their regular duties. —Thomas Griffin, OptinMonster
3. Dedicate One Day to Innovation
Designate an entire day for innovation and nothing else. Your employees will appreciate it, and they'll probably be excited that they got some deviation from their daily routine. Yes, you might lose one productive day, but it's worth the time and money. Instead of doing the same work over and over again, give yourself space to innovate and do something new. In fact, it may not even be fruitful for your business in the long run to keep on doing the same work again and again. These days, to keep up with rapidly changing technology, we need to build time for innovation into our businesses' work days — otherwise, it's hard for a business to survive for very long. —Kelly Richardson, Infobrandz
4. Let People Make Mistakes
When hiring folks, evaluate their cultural values, hustle, and desire to win before you look at their skills. Once a person has been hired, don't try to add value to their work products. A simple, great job goes a long way. Don't try to avoid making mistakes. Let people make mistakes, and give them substantial equity. That way, when they wake up every day, it's their company as well. —Jack Kudale, Cowbell
5. Embrace Personal Projects
Google popularized this idea a few years back by letting their workforce spend as much as 20 percent of their work week on a completely self-managed project that was in line with Google's mission. To encourage people to innovate, attempt to roll out something like this at your organization, even if you aren't working on engineering or product development. If someone has an idea for a web page, sales script, or product feature, give them the confidence and flexibility to explore it. Not every organization has an R&D department, but that doesn't mean our employees in other departments don't have great ideas. We should all try to empower all our employees to act as R&D in a way that makes sense to our businesses. If you encourage employees to contribute and recognize their value for making those contributions, you'll have happy employees and a company culture of innovation. —Jeff Keenan, LeadsRx
6. Schedule Hackathons
We schedule hackathons on a regular basis for our team members. Whether they are in line with our larger goals or not, everyone can propose ideas that are fun, interesting, pet projects, or anything at all. They can build teams dedicated to working on their projects and bringing them to life. These internal hackathons are a great way to inspire new ideas and work on things that we might never have time to do otherwise, and it gives team members the chance to play in spaces that they don't usually have time for. Throughout the year, we also post ideas, no matter how crazy they may sound, into a devoted Slack channel. The most interesting ideas definitely get the team fired up, which is a great way to stay inspired and make innovating an ongoing endeavor. —Erin Blaskie, Fellow.app
7. Implement Employee Ideas Quickly
Incentivizing employees to be creative and constantly innovate can't be rigidly structured like a typical business process. You can't create an "innovation quota" like you would a sales quota. That kind of quantifying is very much at odds with the truest essence of creativity. Creative ideation is best fostered by developing a constant habit of coming up with new ideas, trying them, and then reviewing how well they worked. The best way to incentivize employee innovation is to liberally and quickly implement ideas when people come up with them. You don't have to keep them forever, but the habit of executing ideas quickly will show employees the company will act on their suggestions and that their mental energy will be rewarded. The key is to move fast, though. Ideas, creativity, and innovation die if they take months to roll out. —Jason Khoo, Zupo
8. Don't Offer Big Rewards
At first, offering a big reward for an employee who comes up with the best idea sounds like a good strategy, but it's actually the opposite. What tends to happen with this golden ticket-style program is that the company gets flooded with mediocre ideas that can't be implemented. Meanwhile, creativity is often stifled because only a few employees are ever rewarded. This probably explains why Google reduced its Founders' Award in 2007, finding that a single, huge reward made employees jealous and generally unhappy with their efforts. A better way to encourage employees is to reward creative behavior more regularly in smaller amounts. This constant positive feedback will slowly help your company build a culture of innovation instead of one in which each employee vies for one big bonus. —Shaun Conrad, My Accounting Course