15 Creative & Design Agencies Activating Philly's Favorite Brands
Updated:
September 29, 2020
Updated:
September 29, 2020
Advertising campaigns rely on a heavy dose of strategy to ensure the brands they represent are reaching the right audiences, but in order to launch campaigns that are instantly memorable and wildly successful, it takes the perfect amount of creativity blended into the mix. 
Creative teams in the marketing and advertising industry are typically composed of professionals possessing finely tuned skill sets and the capability to deliver solutions that solve their clients' needs perfectly. With several mediums to work with and discover audiences through, creative agencies rely on a variety of tactics and activations to provide their clients with the greatest opportunities for turning consumers into customers.
Philadelphia has no shortage of creative and design agencies using their talents to elevate brands to the next level and these are the 15 you should know about today.
Creative & Design Agencies In Philadelphia To Know
Biondo Creative
Brand Llama
Brownstein Group
D4 Creative
Gas Powered Shark
Moxie Labs
O3 World
Palette Group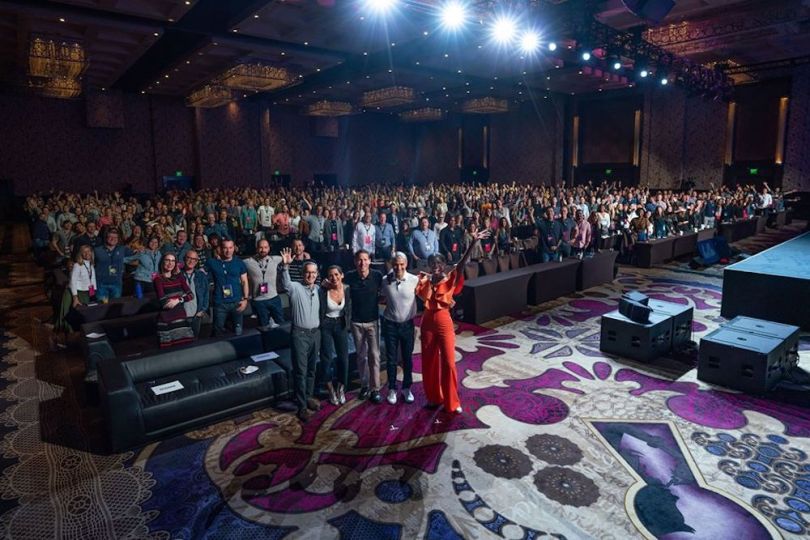 160/90
Founded: 2000
What they do: 160/90 is a full-service agency that possesses expertise across industries, allowing them to tailor their solutions to exactly what the client needs. Offering a mixture of advertising, branding, PR, entertainment marketing, experiential design and several other services, 160/90 stands out from other agencies by having the versatility to handle nearly any campaign request.
Clients include: Aviation Gin, Bud Light, Kansas City Chiefs, Visa, W Hotels and AMC.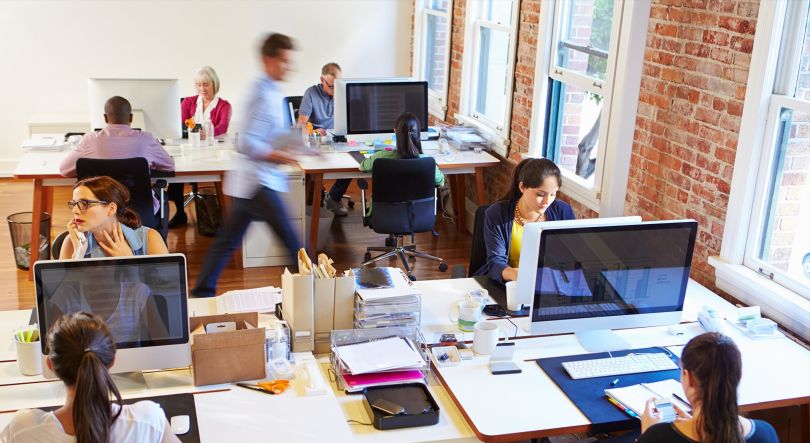 Biondo Creative
Founded: 2013
What they do: Biondo Creative is a digital marketing company that places an emphasis on design when delivering solutions to clients that help them grow online. The company is composed of strategists, technologists and award-winning designers. The team works together to deliver exceptional SEM, social media marketing, web hosting and website design services that allow clients to grow while standing out from the crowd.
Clients include: Arcadia University, The Network, Academy of Music, Hola Barcelona and VisitPhiladelphia.org.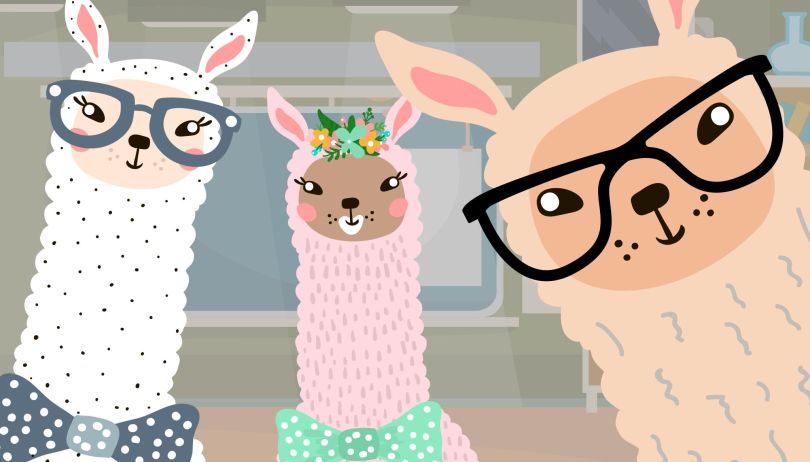 Brand Llama
Founded: 2011
What they do: Brand Llama offers a boutique approach to digital marketing, featuring a range of services that hone in on what their clients need to grow their digital presence. The agency begins by focusing on logo and brand identity before moving on to website construction, lead generation, inbound marketing, sales support and additional services, allowing brands to leave great first impressions and bring customers back for more.
Clients include: GE Healthcare, VSC, Xtium, Apobiologix and Food Science Matters.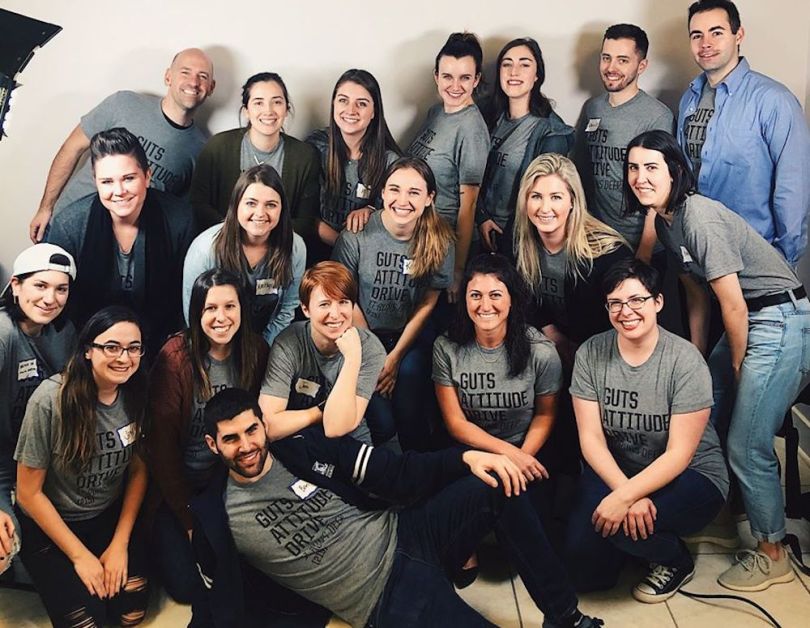 Brownstein Group
Founded: 1964
What they do: Brownstein Group is an independent marketing communications agency with more than five decades of experience in elevating brands to maximize their professional appearance and reach. A lengthy list of advertising, branding, digital, strategy and social media services are available from the agency, with creative capabilities including design, video production, content writing and copywriting.
Clients include: Speedpay, Lyft, Waa, Comcast Xfinity, Harrah's Guy Fieri and La Colombe.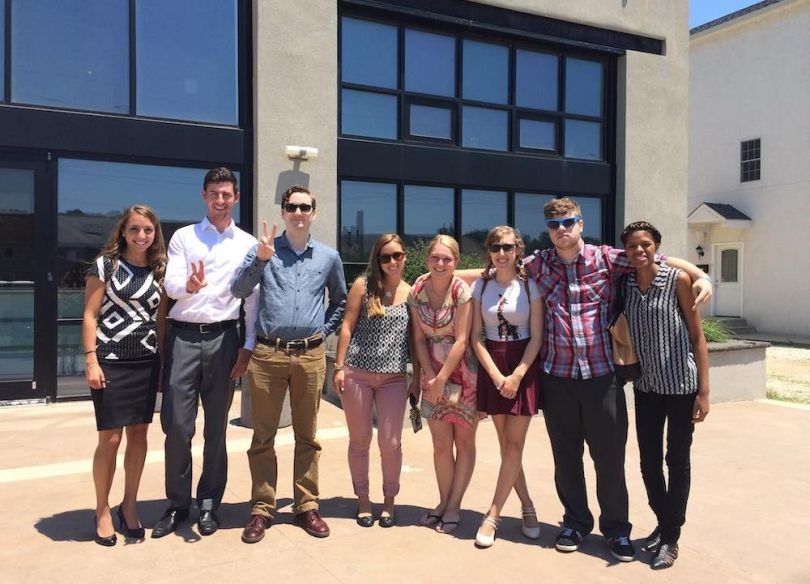 D4 Creative
Founded: 1990
What they do: D4 Creative is a combination of artists, writers, designers, strategists, social media experts and relationship builders, each working to deliver exceptional marketing solutions to clients of all sizes. The agency unlocks their clients' higher purposes and establish chemistry between companies and audiences, offering strategy, advertising, digital marketing, web design and video production services to get the job done.
Clients include: Comcast, Frontier, Lincoln Logs, Metrocast, Nationwide and RCN.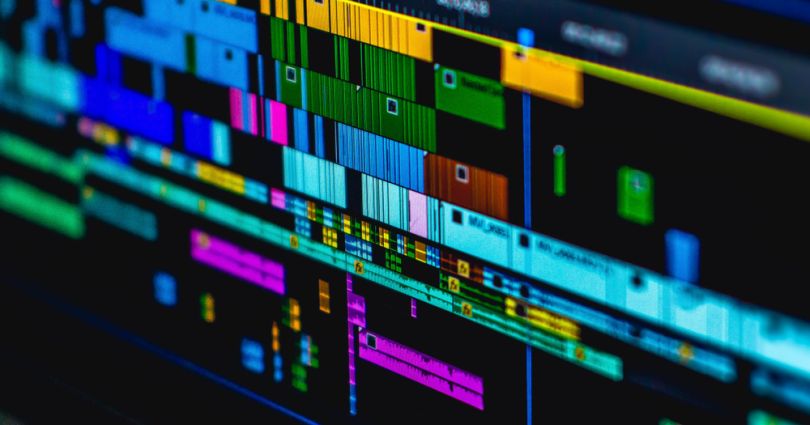 Flixation
Founded: 2018
What they do: Flixation provides post-production video services through a straightforward process that leads to the highest quality work possible. Clients can receive a fixed rate when submitting footage to Flixation for video editing, color correction and additional video editing services, receiving a finished product quickly.
Clients include: Chevrolet, Philadelphia Phillies, LIV Watches, ShopRite, Windsor Suites and The British International School of New York.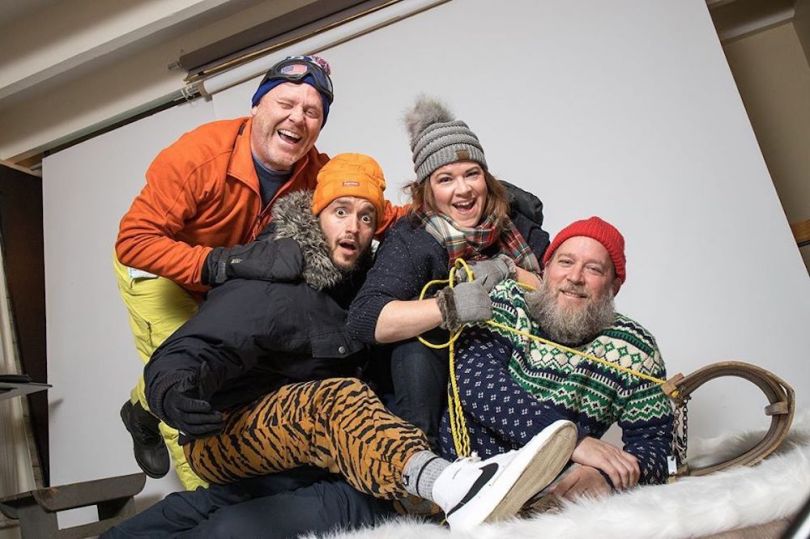 Gas Powered Shark
Founded: 2010
What they do: Gas Powered Shark uses the power of creativity to solve business problems and deliver advertising solutions that empower brands to put their best foot forward when reaching out to new audiences. Solutions from Gas Powered Shark include branding, direct response, ideation and additional communication capabilities, putting exceptional ideas at the forefront and building relationships that lead to outstanding results.
Clients include: Lexus, Capital One, Lincoln Financial Group, Novo Nordisk and PhillyColleges.org.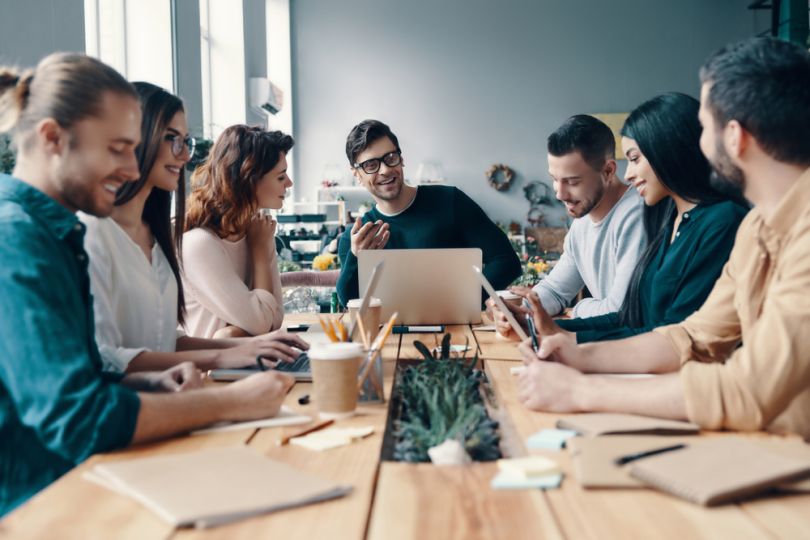 Janis Marketing
Founded: 2009
What they do: Janis Marketing is skilled at discovering digital marketing solutions that allow brands to acquire customers and convert visitors into leads continuously over time. The cornerstone of Janis Marketing's success comes from making clients' websites as beautiful as they are effective and continue to deliver results over time.
Clients include: BlueCrest Recovery Center, Friends of Robbie Foundation, SMK Nutra Makers and C&C Construction Management Inc.

Majux
Founded: 2011
What they do: Specializing in producing digital marketing solutions for law firms and e-commerce sites, Majux works alongside its clients to deliver several potent methods for growing awareness online. A proven mixture of SEO, web development, paid search and additional digital solutions, including creative services like content production, web design and digital ad design, provide Majux with the ability to deliver best-in-class results to its clients.
Clients include: Overson Law, Planetary Group, Yao Clinic, Prosper Law and USTaxHelp.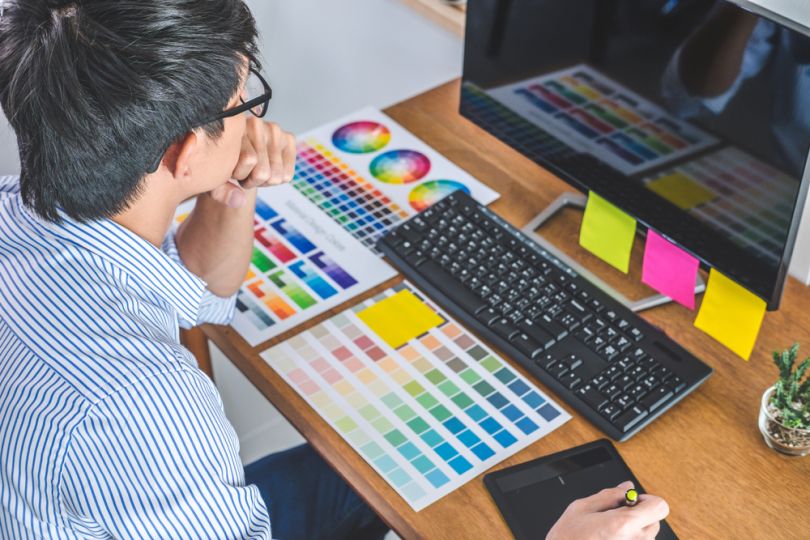 MediaLoot
Founded: 2010
What they do: MediaLoot offers access to crucial solutions for graphic designers across industries, operating as a marketplace for creatives to purchase fonts, icons, graphics, templates, interfaces and more to bring power to any project. A variety of mockup kits offered throughout the website give designers the ability to create stellar work that lines up perfectly with the dimensions required for packaging, banners, business cards, jars and more.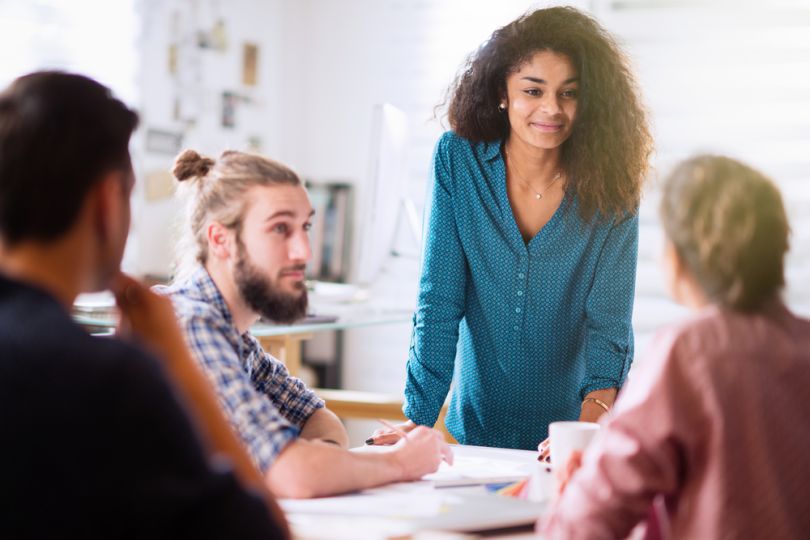 Moxie Labs
Founded: 2019
What they do: Moxie Labs is a family-owned agency that puts their clients at the forefront of the decision making and strategizing process. Starting by taking a comprehensive look at its clients' digital ecosystems, Moxie Labs offers solutions for launching websites/mobile apps, scaling existing products and introducing companies to the world through branding, content creation and additional creative services.
Clients include: Nike, Abercrombie & Fitch, The Honest Co., Johnson & Johnson, Campbell's, Comcast and Berkshire Hathaway Homeservices.

O3 World
Founded: 2005
What they do: O3 World partners with brands and organizations across industries to transform digital experiences and bring innovative ideas to market. The digital product agency focuses on providing strategy, technology and experience design solutions, including UX and UI design, content strategy and conversion design services, allowing organizations to form a stronger relationship with users eager to return.
Clients include: Gettacar, Vertex, Linode, Goalinvestor, La Columbe and Amerigas.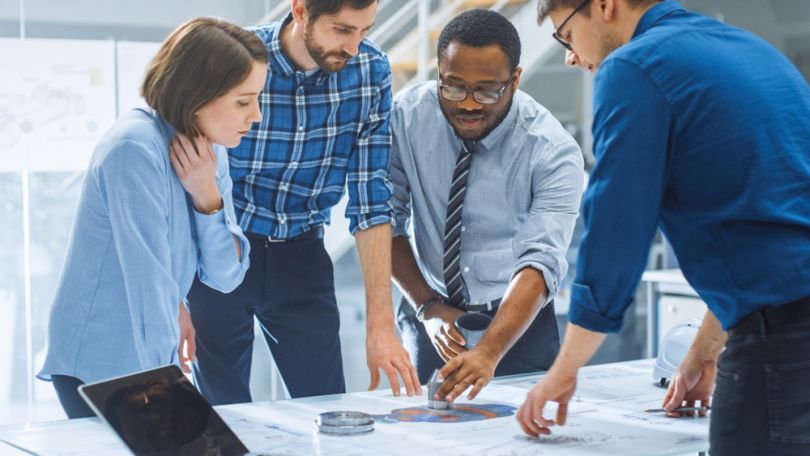 Palette Group
Founded: 2010
What they do: Palette Group is a commercial creative agency that places its efforts into producing content that leads to exceptional online and offline campaigns. Primarily focusing on photography, video and production services, Palette Group is currently expanding its reach throughout the United States and Europe to deliver solutions that can be felt by those from all walks of life.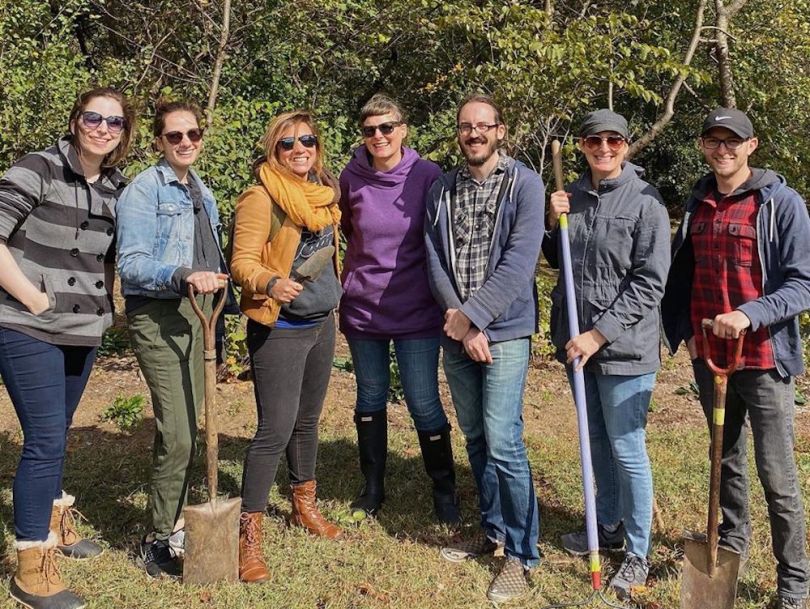 Pixel Parlor
Founded: 2012
What they do: Pixel Parlor is a design-first creative agency with work rooted in authenticity and attention to detail, creating thoughtful experiences that leave lasting impressions on a brand's customers. The agency offers both online and offline design capabilities that include branding, illustrations, print design, web design and EDG signage, with web development and interactive solutions available as well.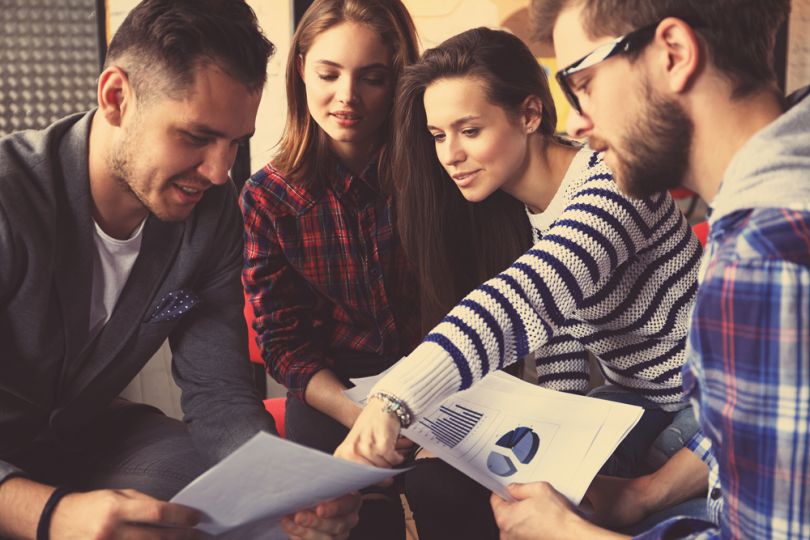 Rise Interactive
Founded: 2017
What they do: Rise Interactive provides digital marketing solutions that provide the same level of professionalism from the design process through development. The full-service agency prides itself on having a deep pool of resources and services to offer clients, with creative services including graphic design, app design, UX design, UI design and website design.
Clients include: Hershey Harvest, American Relay Controls, Wise Oak Herbs, Cognitive Therapeutics.
Images via social media and Shutterstock