Get the job you really want
Top Hybrid Marketing Jobs in Minneapolis, MN
Minneapolis–Saint Paul, MN
Artificial Intelligence • Digital Media • Machine Learning • Professional Services • Software • Consulting
Boston Consulting Group partners with leaders in business and society to tackle their most important challenges and capture their greatest opportunities. BCG was the pioneer in business strategy when it was founded in 1963. Today, we work closely with clients to embrace a transformational approach aimed at benefiting all stakeholders-empowering organizations to grow, build sustainable competitive advantage, and drive pos...
Top Benefits:
401-K
Adoption Assistance
Child Care Benefits
+64 More
Minneapolis–Saint Paul, MN
Information Technology
Are you ready to shape the digital future of law firms? Join us as a Digital Strategist, where you'll craft innovative marketing plans, optimize website performance, and revolutionize social media strategies for our diverse range of clients!
Digital Strategists are entry/mid-level professionals that develop and maintain ongoing digital marketing plans for small and mid-size law firms.
The Digital Strategist is a pivotal role re...
Top Benefits:
401-K
Adoption Assistance
Child Care Benefits
+23 More
Featured Jobs
Minneapolis–Saint Paul, MN
Not enough results? To see more jobs, try:
Top hybrid Companies in Minneapolis–Saint Paul, MN Hiring Marketing Roles
See All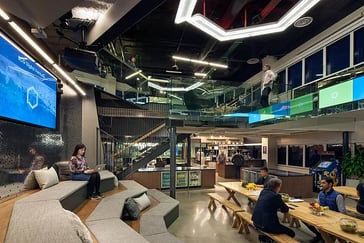 Software • Professional Services • Machine Learning • Digital Media • Consulting • Artificial Intelligence