Don't Bomb Your Interview on 'Tell Me About Yourself'
It's not meant to be a resume rehash.
Forget what you've been told about the "Tell me about yourself" interview prompt — it's procedural, a lightweight teaser, a green light to walk through your resume. Such advice, though common, is quite misleading, according to several hiring experts interviewed for this story.
"What seems like a throwaway question to both hiring managers and to job interviewees is actually the exact opposite," Jeremy Schifeling, principal product marketing manager at ed-tech nonprofit Khan Academy, told me. "It's probably the most important question in the entire conversation."
How to Approach the 'Tell Me About Yourself' Prompt
Begin with a thesis statement that expresses your career holistically and, in particular, why you are passionate about the field or specialization. Next, provide concrete examples of prior roles that illustrate this passion. Finally, conclude with a remark that connects this work history to the company's mission and the role to which you are applying.
Schifeling is in a good position to make such a claim. A former career advisor for students in the University of Michigan's Stephen M. Ross School of Business and senior product marketing manager at LinkedIn, he has interviewed thousands of candidates for tech roles.
"It's probably the most important question in the entire conversation."
Citing a 2017 survey by CareerBuilder, Schifeling told me that 50 percent of hiring managers admit to making up their minds about a candidate during the first five minutes of an interview.
"And the key word is 'admit' to making up their minds," he said. "I would venture that it's actually probably a higher percentage of that."
After that initial impression is made, he added, the next 25 minutes of the interview is largely an exercise in confirmation bias, or "collecting evidence to confirm what I've already decided."
That's why the prompt is so important. It's presented as an icebreaker, but it sets the stage for the rest of the interview. Whether a hiring manager or recruiter chooses you for a role or takes a pass is a reflection of their initial impression — and the "Tell me about yourself" query, often one of the first an employer will pose, is a significant part of what forms it. Moreover, many candidates respond poorly because they've been duped by misleading information.
The "classic advice" given to candidates, Schifeling said, is: "Walk them through your resume. So you can imagine the totally tedious answers. 'Here's where I went to school. Here's what I majored in. Here's my first job. Here's my second job.' It's just such a boring way to begin the conversation."
A better route, he told me, is to tell a good professional story. Something with a compelling hook, concrete evidence and a touch of warmth that leaves an indelible impression. Here, Schifeling and other hiring leaders offer advice on how to do that succinctly while emphasizing your enthusiasm and value to a potential employer.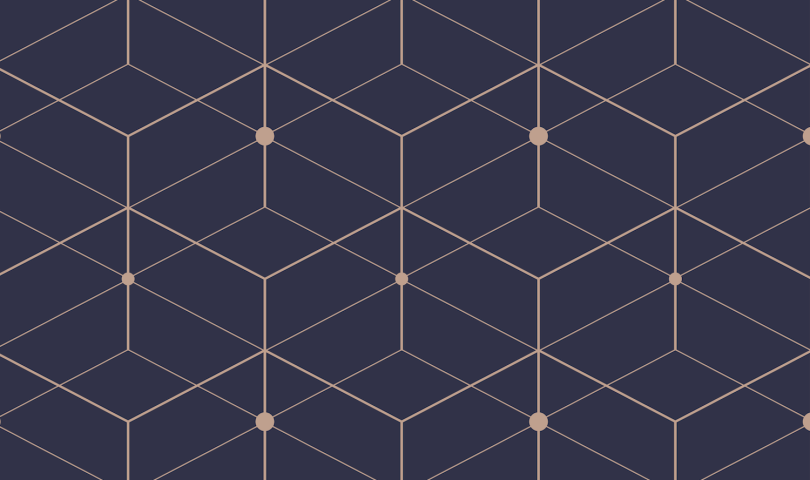 Don

'

t Check the

'

Right Boxes

'

: Exude Competence and Warmth
Human beings are adept at detecting subtle nuances in individuals' personalities. While candidates often approach interview prompts — especially open-ended ones — like standardized test questions with single, correct answers, Schifeling told me, this approach ignores the gut-level intuitions that guide interviewers' reactions.
A mental framework called the stereotype content model, explained by university researchers in the journal Advanced in Experimental Social Psychology, is a useful way to think about how hiring managers' first impressions are typically formed. The social psychology theory posits that employers evaluate candidates in much the same way they'd evaluate friends, colleagues or classmates — based on their perceived warmth and competence.
"Do they seem competent? And do they seem warm?"
Rather than awaiting the "right answer," the hiring manager is more likely to be receptive to a refreshing anecdote that rouses them from the administrative demands of their day. Really, the answer is less important than what its delivery conveys about the candidate.
"Do they seem competent? And do they seem warm?" Schifeling said. "And I think you realize that the stream of consciousness, 'Here's everything I've done' response is both totally incompetent and cold. You're just kind of a robot going through the motions."
Structure the Response Like a 5-Paragraph Essay
A better way to structure the response, Schifeling told me, is in the model of the classic, five-paragraph essay. That's a formula too, he acknowledged, but it's one rooted in storytelling, not a regurgitated checklist of resume items.
"I don't want to give the employer all the messiness of my career," he said. "I want to give them a simple story they can grab onto, just like a journalist uses a hook to grab people's attention."
The opening sentence operates much like a thesis statement. Here's what Schifeling might say, were he asked the question in an interview for his current position:
"All my life, I've tried to bring two things together: The power of education and technology to help students in need. From the time I was a kindergarten teacher back in Brooklyn, to doing it every day at Khan Academy as a marketer." 
"And now you've got that North Star," he told me. "This is my passion. With a little more warmth."
An even more streamlined way to think of the reply, he told me, is through what he calls the PET (passion, evidence, tie back) mnemonic — an interview response technique that begins with a statement of passion, followed by evidence of that passion and a concluding remark that bridges a candidate's experience with the companies' mission and the duties of the job description. It's similar to the five-paragraph essay but with the evidence section condensed to emphasize those experiences that are highly relevant to the position and that show the candidate's enthusiasm and energy.
"For example, as a teacher back in [Brooklyn's Bedford-Stuyvesant neighborhood], I was that teacher who loved to teach my kids how to make MP3s, make PowerPoints, tell stories — even [students] at the age of five," he said. 
Localizing the story, and imbuing it with concrete details, gives it stickiness. The details also provide evidence of his passion for technology as a tool for educational advancement.
Then comes the conclusion, a one-sentence statement that ties his prior experience to the sought-after role: "Now, at Khan Academy, I want to empower a million teachers to teach their hearts out in the middle of a global pandemic."
The PET model is effective with hiring managers, Schifeling told me, because it leads to a highly focused narrative — not a meandering autobiography but a curated professional story that speaks to the audience.
Ask a Check-In Question to Build Rapport
Even still, the "Tell me about yourself" prompt can be tricky to answer because hiring managers and recruiters can use it to probe different aspects of a candidate's personal and professional history.  
"Sometimes it's 'Why did you become a developer?'" Jo-Nell Sieren, a career advisor for design, interactive arts and media students at Columbia College in Chicago, told me. "Sometimes it's 'What school or programs did you go to?' Sometimes it's [asking for] a highlight list of unique experiences."
Regardless of the employers' intent, Sieren advises candidates to emphasize how their school and professional experiences showcase their individual working styles and values. A software engineering or graphic design student who wishes to differentiate themselves might discuss their contributions to a hackathon, game jam or conference panel. A mid-career UX designer seeking to convey their social values might point to a human-centered design project that emphasizes their empathy for end users.
But it's a good idea to keep it brief — typically, a one-minute, five-to-seven sentence executive summary of your professional background.
"Did I answer your question? Is there an area you'd like to hear more about? I want to make sure I'm answering your question."
Marielle Smith, who is vice president of people at Narvar, a San Francisco-based company that offers post-purchase order tracking software, said the "Tell me about yourself" question is not the time for long-winded tales of your summer in Nantucket. Instead, it's a great opportunity to ask clarifying questions.
"Did I answer your question? Is there an area you'd like to hear more about? I want to make sure I'm answering your question," she said, suggesting several possible approaches.
Touching base with an interviewer is a good way to tease out which, if any, aspects of your professional story they're interested in exploring further. It also helps establish rapport, suggesting you are empathetic to their concerns and can communicate efficiently in an office environment.
"It's always a good signal to ask clarifying questions," Smith said. "When candidates do that, it shows they're very detail-oriented and want to save time."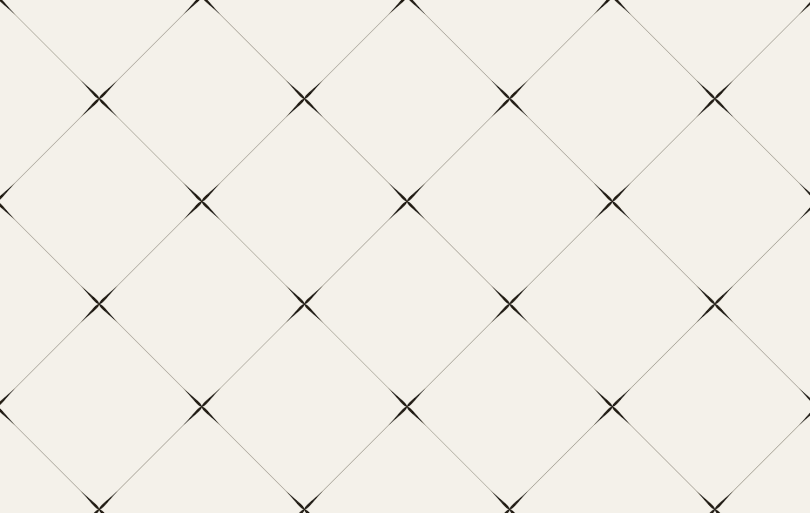 Own Your Story, Even If You're a Misfit
Perhaps the key takeaway, Schifeling said, is to own your story. That means being unafraid to put yourself out there, even at the risk of appearing as an outlier for a role.
"Because I think one of the things that, really, was almost magnetic when I've had my own career coaching shingle hung out there is that I tend to get a lot of misfits," Schifeling said. "They're not the folks who've gone the traditional route of getting their MBA or masters in computer science. They're folks who are square pegs trying to fit into the round holes of standard careers."
He tells the story of an entrepreneur he coached who worked in the online education space, helping photographers grow their businesses. She had an impressive track record as a business owner but initially refrained from sharing it in interviews, for fear her unconventional background would scare off potential employers. 
"She was trying to take all this incredible stuff she had done and boil it down to seem safe and risk-averse for recruiters," he said. "She was actually ruining all her advantages: running her own business, managing a [profit and loss] statement. Like, she had been responsible for the success of other people around her but she felt she had to put all that to the side."
When she reframed her strategy to lead with her experience as a business owner, her luck changed.
"In fact, what she was able to do is not only get a job offer at a super competitive firm in the Denver area, but then go back to her existing employer with that offer, and turn it into a $60,000 promotion," Schifeling said.
In the end, she chose to tell the interviewer about herself — to own her story — rather than model her response after an imagined "right answer" or a perfect candidate she thought they had in mind. And that's what made the difference.