Everything You Need to Write a Project Manager Job Description
Updated:
February 19, 2021
Updated:
February 19, 2021
Think you can do it?
While not quite as extreme as real parenthood, project managers can be considered the parents of professional projects. They coordinate with internal and external teams to ensure deliverables are transported safely and in due time. They're flexible but hold high expectations and aren't afraid to put their foot down if someone is slacking or falling behind on their assignments.
They are exceptional communicators and multitaskers, constantly assessing risks, establishing budgets and meeting deadlines — all while maintaining the utmost professionalism no matter the inevitable and unexpected hurdles that arise throughout the project lifecycle.
If you're looking for a parent for your next project (and you wouldn't be reading this article if you weren't), let's cover the basics of what makes for an exceptional project manager job description.
Feel free to skip ahead if you know what you're looking for, or keep on reading.
FREE RESOURCE: JOB DESCRIPTION TEMPLATE LIBRARY. ACCESS IT HERE.
Table of Contents
What Does A Project Manager Do?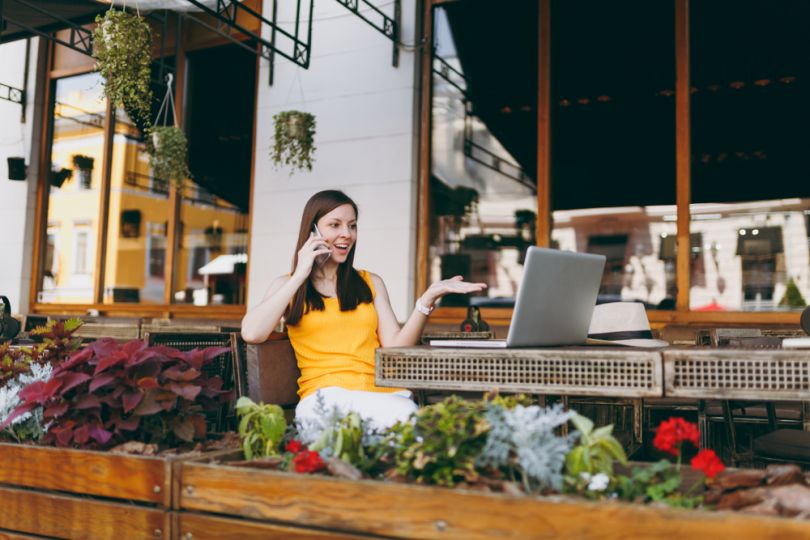 Project managers are responsible for coordinating and executing professional projects. This role generally requires a few years of experience alongside a Bachelor's degree in Business, Customer Success, Marketing, English, Communications, Journalism or Technology or the equivalent in professional experience.
Project managers can be found across industries and markets and may be employed for the duration of a project or full-time for ongoing projects.
As with any role, project managers must possess certain abilities to succeed, and it starts with exceptional communication skills. Because they work with a variety of people both internally and externally, they need to know how to keep everyone informed of deadlines and adjustments. This includes regular check-ins, documenting scope change, sharing updates and tracking progress.
Project managers must also be able to adequately gauge project requirements in order to provide their team with the necessary time and resources. Setting a project's "budget" is not easy, so many companies look for experienced candidates to fill project manager positions.
Finally, project managers must be masters of risk assessment. This role is incredibly dynamic, and when issues arise — as they inevitably do with any project — they need the confidence and decisiveness to make adjustments on the fly.
As an ambassador for your company and team, Project Managers must maintain the utmost professionalism and transparency throughout the entire project lifecycle to build client relationships and maintain trust.
Project managers typically utilize dedicated technology to stay organized, and while there are an endless supply of project management tools available, there are a few common offerings to be aware of when talking with candidates.
As they advance in their role, project managers may be responsible for onboarding, training, and mentoring new hires. The career path of a project manager may lead them into a role as a Program Director, a senior manager or even the C-Suite.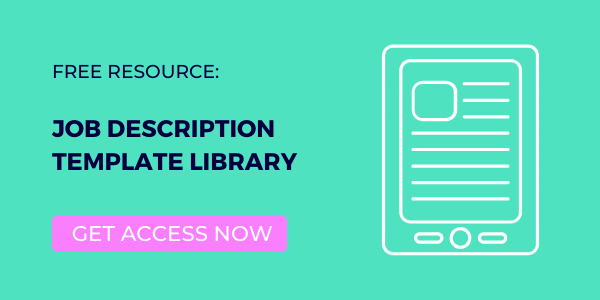 Five Project Manager Job Description Examples
Hopefully the initial overview provided you with a better understanding of what a project manager does. Now we're going to dive a bit deeper with a few real examples of project manager job descriptions that we've sourced from our seven online communities.
You'll notice that we've redacted some information to maintain the privacy of the companies that originally posted them. Following the examples, we'll provide you with a comprehensive project manager job description template and salary information.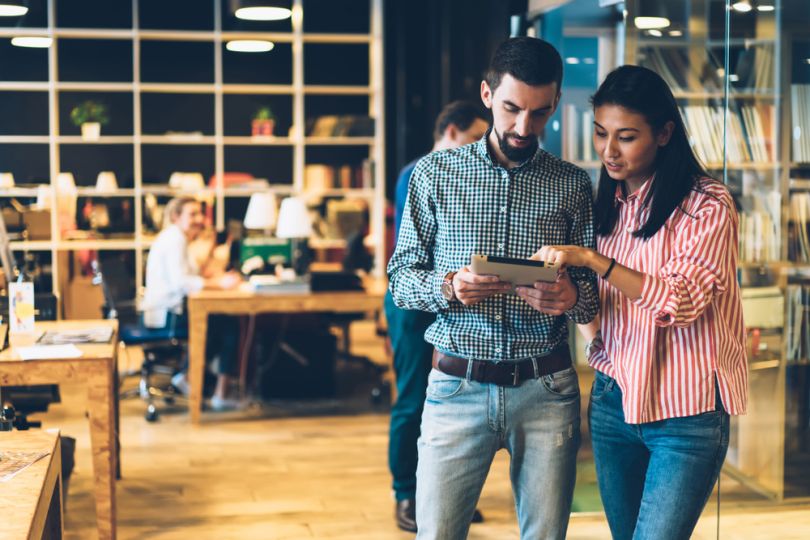 Project Manager Job Description: Example 1
Are you an experienced Project Manager ready to make a real impact at a fast-moving organization? The role of the Project Manager is to coordinate and execute all aspects of all concurrent projects, from the concept stage to its successful completion. This includes generating project documentation, creating/tracking tasks and workflows, managing priorities and requests, managing risks and impact, providing project support/direction and maintaining a master schedule of all projects and activities.
The Project Manager will also be required to create and maintain clear channels of communication with both internal and external stakeholders. The goal of the Project Manager is to ensure that the project is delivered on time and within budget while maintaining a high level of quality.
What You'll Do:
Partner, support and collaborate with management in designing, implementing, evaluating and managing assigned projects.

Proactively supervise and implement project plan to ensure project is on-schedule and on-budget.

Coordinate internal and external resources to meet project requirements, as defined by the project scope.

Define and mitigate overall project risk through conflict and issue resolution with the project team and stakeholders.

Keep stakeholders informed of project status and deliverables, as well as risk and mitigation strategies.

Be accountable for project results of staying on-budget, on-schedule, and meet or exceed expectations.

Convert requirements into tasks and determine task priorities for individual team members and the project as a whole.

Ability to create and edit project documents, materials, and presentations.
Who You Are:
BA/BS degree or equivalent practical experience

3 - 5+ years of progressively responsible experience in [redacted] or project management

Experience managing Kanban, Scrum, and other project types

Experience working with Atlassian's JIRA, Confluence, and Google Apps

Ideal candidate is enthusiastic, willing to identify disorganization and bring the right partners together to drive clarity of purpose

Experience working in business systems such as Salesforce and NetSuite is a plus. [redacted] experience a plus

You enjoy providing mentorship, learning, and being collaborative in cross-functional teams. You seek perpetual growth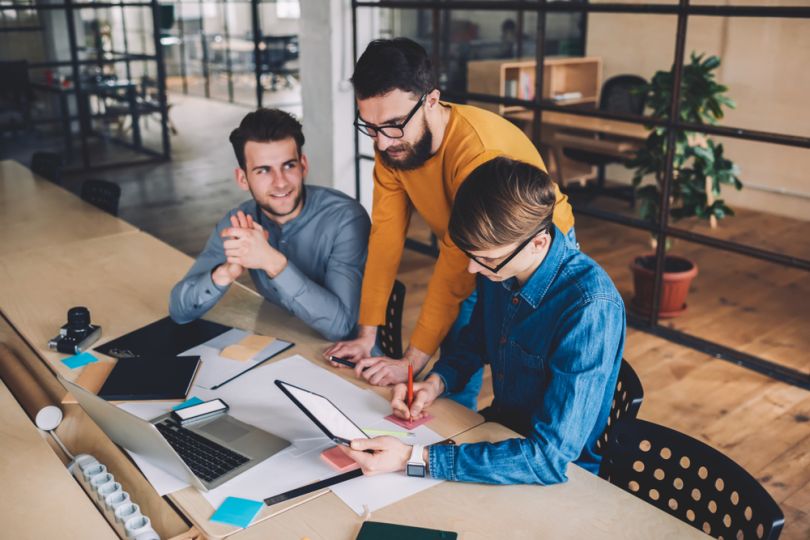 Project Manager Job Description: Example 2
[redacted] is seeking an experienced Project Manager familiar with [redacted] to join our growing [redacted] team as a Project Manager in one of our corporate offices. The Project Manager (YOU!) takes the lead in ensuring project success from the point the project starts through to completion.
The Project Manager proactively and professionally manages the client relationship and helps guide the client through their [redacted] projects with the [redacted] team. This is an excellent opportunity for the right candidate to join an exceptional group of professionals dedicated to exceeding customer expectations in the management of complex projects and delivery of effective sales and use tax compliance projects.
Job Duties
Responsible for the overall planning, direction, coordination, execution, control and completion of assigned projects.

Assist in the definition of project scope and objectives, involving all relevant stakeholders and ensuring that clients' expectations are in-line with project service scope.

Develop and deliver to customers a detailed project plan to monitor and track progress.

Actively monitor client projects and solve problems to keep projects moving forward. Report and escalate issues as needed.

Leverage strong analytical expertise to fulfill jurisdictional requirements.

Successfully manage the relationship with the client, [redacted] team, internal and external [redacted] partners, and all stakeholders.

Create and maintain comprehensive project documentation.

Work strategically and independently with internal and external groups on multiple simultaneous projects.

Assist internal team members with developing and enhancing process procedures.

Support the sales and account management teams in selling [redacted].

Perform other tasks as assigned.
Qualifications (absolute must haves walking in the door)
Strong ability to understand and conceptualize [redacted].

Experience working with clients at all organizational levels with a high degree of professionalism and business acumen.

Strong ability to articulate process logic and technical concepts including building and delivery of technical presentations.

Excellent written and oral communication skills

are required with a demonstrated ability to work with cross-functional teams.

Teamwork-oriented with a strong focus on customer satisfaction and business development.

Ability to think strategically, solve problems effectively and tenaciously follow-through to ensure client success.

Results-oriented with strong people and time management skills, highly organized, motivated and driven to succeed.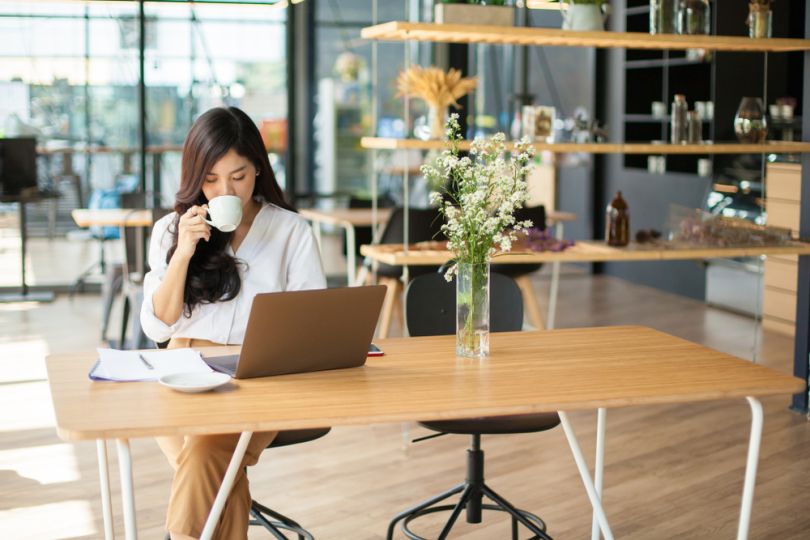 Project Manager Job Description: Example 3
[redacted] is seeking an experienced Project Manager to manage the fulfillment and delivery of holistic digital marketing solutions for [redacted]. This individual should be comfortable managing multiple projects in parallel and ensuring product scope aligns with client objectives. An ideal candidate will be familiar with the various components of [redacted] and understand how each component contributes to [redacted].
Responsibilities
Work with a wide range of clients/industries to manage campaigns with project components across multiple teams (Sales, Solution Architects, Digital Marketing Services)

Collaborate with sales, marketing and strategy teams to define deliverables and effectively manage client expectations

Guide appropriate team members through onboarding, planning, implementation, quality control and launch phases for each client/project;

working with stakeholders to define functional and technical requirements

Manage client calendars, project budgets, product scope and various work assignments

Deliver regular status reports to management and clients

Effectively communicate and manage expectations of internal and external stakeholders throughout the

project lifecycle;

overseeing all client communication as it applies to the project

Manage [redacted] Social Media programs

Fosters a positive working relationship with advertisers, agencies, sales and operations teams

Develop expertise in CRM, Adit, AX, SharePoint, SAVO, Basecamp and other software or other tools [redacted]
Qualifications
BA/BS with a focus in business, marketing, or technology; MBA preferred

5+ years of project management experience with a minimum of 1 year managing [redacted]

PMP and/or CSM certification preferred

Understanding of native business and content space

Experience managing medium to large projects [redacted]

Knowledge of paid social media; experience running paid campaigns is preferred

Candidate must be highly motivated, proactive, organized and have the ability to manage concurrent projects and interface with external clients in a fast-paced environment with a high level of accuracy

Candidate must possess excellent leadership, organization, communication and time management skills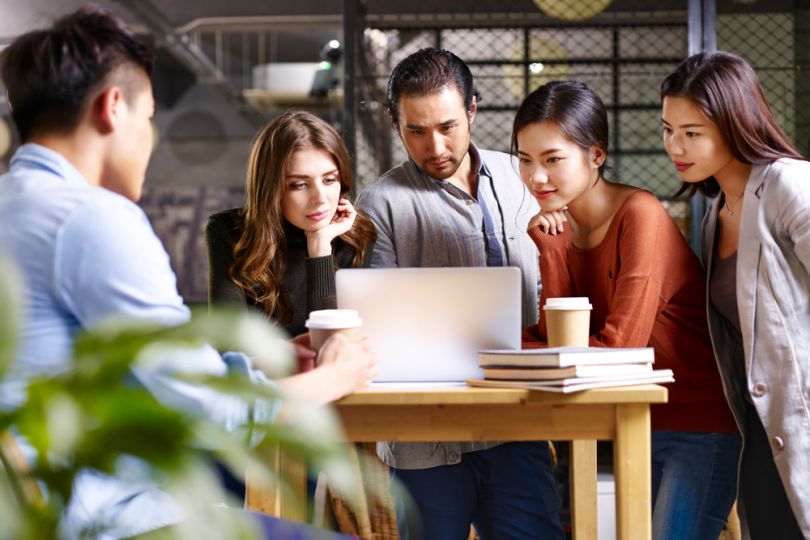 Project Manager Job Description: Example 4
Our ideal candidate is a [redacted] with a sense of humor, who can quickly learn new technology and ensure smooth implementation of customizable frameworks. If you're a hyper organized go-getter with an uncanny ability 'talk tech' with non-technical folks, we're looking for you!
Responsibilities:
Work closely with our Engineering team to launch projects on time while exceeding client expectations

Clearly communicate complex technical concepts with non-technical client contacts

Stay one step ahead by anticipating clients' needs, as well as the needs of internal teams

Manage a multitude of projects at once, ensuring that all details are gathered and clearly communicated

Review PSD files and ensure details and specs are in place for handoff to internal developers

QA initial development builds and effectively communicate required changes to engineering team

Manage timeline for development and communicate any changes proactively to clients to ensure successful project launches
About You
You have 2+ years Technical Project Management or related experience

You have a high-level understanding of how the web works (HTML, CSS, JavaScript, etc.)

You're a master at meeting deadlines and thrive when handling multiple projects at once

You're upbeat, friendly, and superb at managing clients, particularly in high pressure situations

You're incredibly organized, detail-oriented, process driven, and resilient

You're self-motivated, enthusiastic, and independent with exceptional problem solving skills

You're scrappy, think on your feet, get tech, and communicate effectively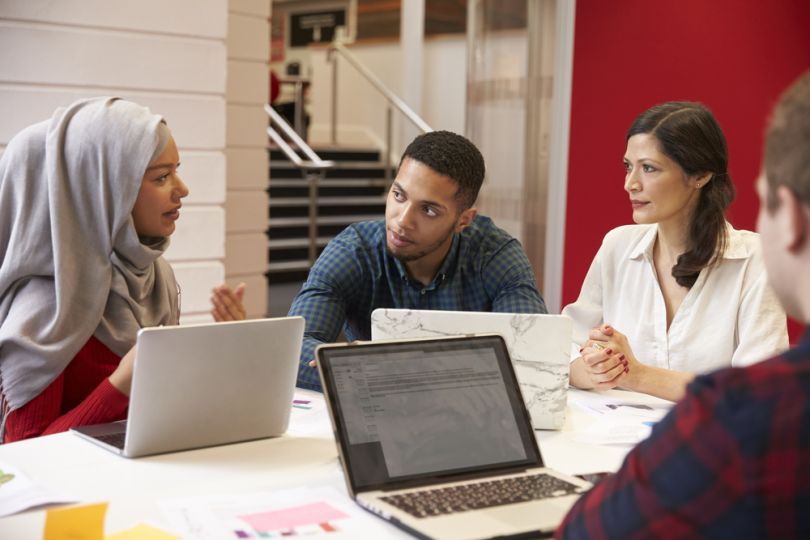 Project Manager Job Description: Example 5
[redacted] team is looking for a [redacted] PM to join us as we expand our role from proposal writers to content creators and Project Managers. You will be responsible for evaluating inbound RFPs to determine whether to bid, helping ensure we are focused on providing exceptional partnership for strategic opportunities. The [redacted] PM will create draft proposals and provide project oversight including establishing timelines, coordinating and delegating assignments, and conducting status updates/check-ins with the response team.
The [redacted] PM is also responsible for contributing to the maintenance and expansion of [redacted], identifying areas for growth and creating new [redacted].
This position offers the opportunity to work in an exciting and dynamic environment, collaborate with a variety of departments, and combine technical knowledge developed on the job with creativity to produce professional materials for internal and external customers.
Responsibilities
Perform intake and evaluation of submitted RFPs and Information Security questionnaires; work with cross-functional response teams to make go/no-go bid determination

Provide end-to-end project management for the response process; maintain clear and effective communication with stakeholders to clarify expectations, communicate roles and responsibilities, and ensure timely delivery of response

Generate draft proposals in response to customer requirements; work closely with cross-functional subject matter experts to complete all required proposal sections; edit to ensure grammatical and technical accuracy, as well as to ensure consistency of messaging, tone, voice, and brand throughout the proposal

Create Statements of Work and accompanying quotes for sales of [redacted]

Contribute to evolution of proposal strategy, including competitive analysis and win theme development

Develop and maintain a broad understanding of [redacted] complete portfolio of products and services
Job Requirements
Bachelor's Degree or equivalent experience and 2 years of professional experience required; degree in English, Communications, Journalism, Marketing, or related field preferred

Excellent written and verbal communication skills

Strong organizational, time management, and project management skills

Ability to partner well with stakeholders across multiple internal functions, primarily Sales, Sales Engineering, and Consulting teams

Strong knowledge of MS Office required; experience with Salesforce is preferred

Ability to work well under pressure and manage multiple concurrent projects and deadlines

Eagerness and ability to learn
Project Manager Job Description Template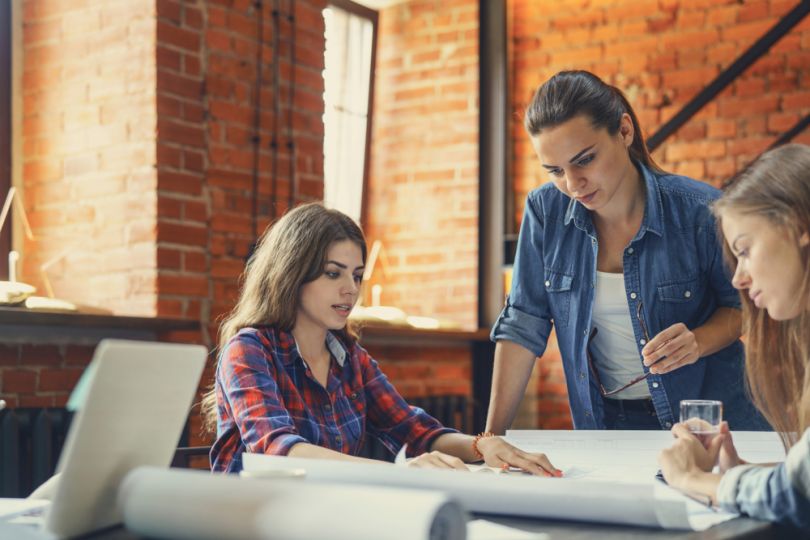 Those examples should have given you a range of responsibilities and requirements common among project managers. To tie all of this information together, we've created a project manager job description template that includes all of the common denominators.
Again, this is a template, so feel free to take it and alter it as much as you'd like to reflect your specific role and company. Be sure to include a splash of your unique culture and personality to make it stand out from other Project Manager job descriptions.
Company Bio
[Use this section to provide a high level overview of your company, culture, perks and benefits, career development opportunities and anything else that will get candidates excited about your company.]
Responsibilities
Define project timeline, draft proposals, establish budgets and maintain project documentation throughout project lifecycle.

Coordinate between internal teams and external resources, communicating guidelines and deadlines clearly, effectively and consistently.

Assess risk throughout project lifecycle and anticipate internal, external and client needs and readily implement issue resolution with project stakeholders.

Coordinate among internal teams to delegate and prioritize tasks and conduct status updates and check-ins with individual team members to ensure completion of tasks.

Provide regular project status check-ins, progress tracking and updates on deliverables with internal teams, external resources, clients and stakeholders.

Manage client relationship throughout project lifecycle and uphold high standards for individual contributors, holding everyone accountable for their deadlines.

Partner with internal teams, including Sales, Marketing, Engineering, Customer Success, and Consulting teams.

Support new team members with onboarding, mentoring, planning, budgeting, implementation and consistency with messaging, tone and overall quality control.
Requirements
Bachelor's Degree in Business, Marketing, Technology, English, Communications or Journalism or the equivalent in experience.

X years of project management experience in the [insert industry].

Experience managing scheduling platform, like [insert platform].

Strong written, verbal, presentation and overall communication skills.

Excellent multitasker able to work both independently and on a team.

Prior experience managing a team.

Project Management Professional (PMP) or Certified ScrumMaster®(CSM®) certified a plus.
Project Manager Salary Information
Alright, before we part ways, let's end on an essential and often debated topic — including the salary information on your job description. In the end, it comes down to two options.
Option 1: Remain transparent from the get-go and provide salary before you and the candidate invest time and resources into the hiring process.

Option 2: Wait several weeks or even months until you've narrowed down the ideal candidate and offered them the position only to find out that your salary does not align with their expectations.
In the event that you chose Option 1 (the wise and clear choice), we've included the average salary information for Project Managers in seven of the top employment markets nationwide. Feel free to further your research by clicking on the links below.
Cross Market Average Salary for an Project Manager: $87,472
FREE RESOURCE: JOB DESCRIPTION TEMPLATE LIBRARY. ACCESS IT HERE.