Care Worn: 11 Companies Using Wearable Technology in Healthcare
Change is a constant in healthcare and medicine. Surgical techniques improve. Patient care becomes more personalized. Drug discovery is streamlined. And, in an increasing number of cases, patient health monitoring no longer requires doctor visits.
When it comes to the latter, wearable devices are giving people a far more active role keeping tabs on their own healthcare. And they're much more than mere Fitbits. From heart monitors and electrocardiogram applications to temperature and reproductive cycle trackers, wearables are becoming more prominent in the day-to-day management of illnesses and chronic conditions.
Wearable Technology in Healthcare
Wearable technology in healthcare allows patients to play a more active role in maintaining their health. Patients, equipped with wearable technologies, can keep up with everything from heart rate to reproductive cycles. Doctors can also use this data to craft individualized healthcare plans.
Are they perfect? Of course not. In late 2018, one medical device analyst predicted that while "there is potential for market growth, there are still questions surrounding the accuracy of wearable devices in replacing traditional medical devices, and the unintended consequences of anxiety and stress associated with constant monitoring."
Still, it's an advance worth noting. Here, then, are 11 prominent players in the field of wearable technology in healthcare.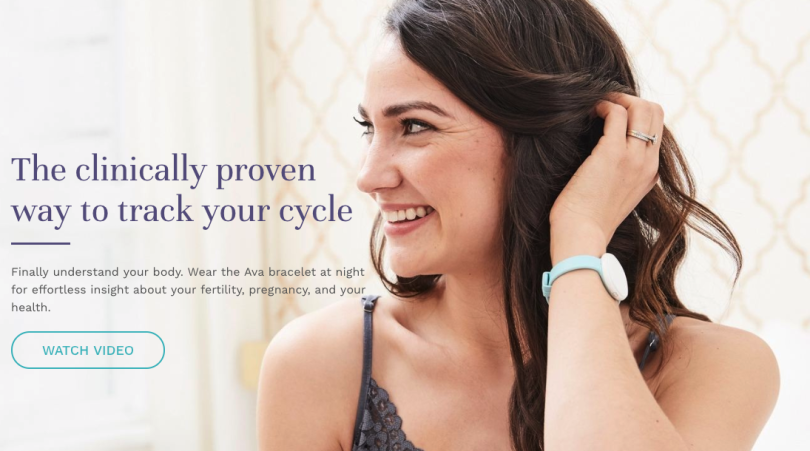 Ava
Location: San Francisco (US Headquarters) + Zurich (Global)
What it does: Ava is a night-only wearable that helps women naturally track their cycles to understand more about their fertility, pregnancy and overall health. In addition to simple symptom, ovulation and period tracking, the wearable tracks and logs sleep, stress levels and resting heart rate, all within the Ava app. 
Industry impact: According a clinical study at the University Hospital of Zurich, Ava identified "an average of 5.3 fertile days per cycle with an accuracy of 89 percent."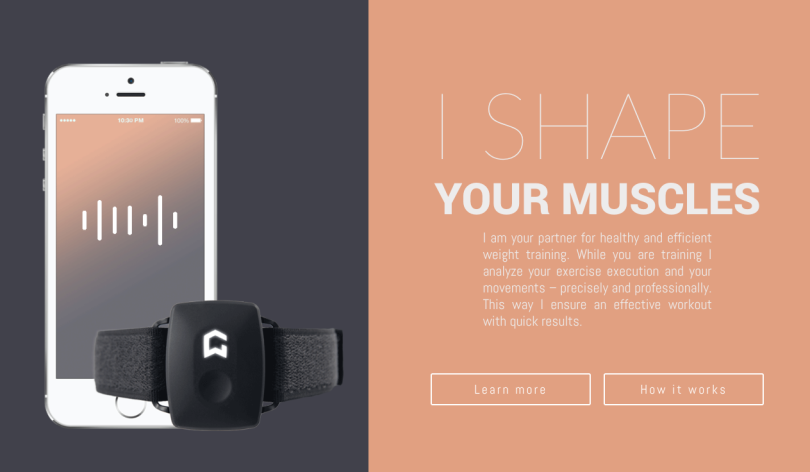 GymWatch
Location: Darmstadt, Hessen, Germany
What it does: GymWatch makes smart, wearable devices for efficient strength training. Whether a user is a professional or a beginner, the wearable ensures that exercises are performed accurately and provides immediate feedback.
Industry impact: The GymWatch wearables connect with a mobile app to create custom workouts and analyze movements for audio and visual feedback. Performing exercises correctly is crucial for avoiding injuries and maximizing workouts.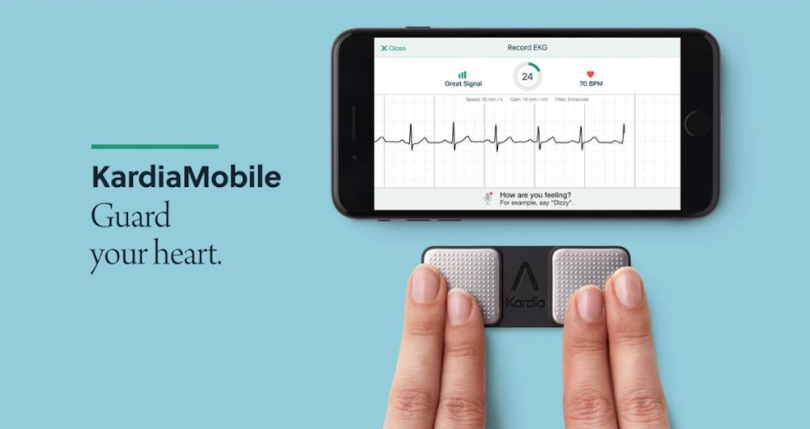 KardiaMobile
Location: Mountain View, California
What it does: KardiaMobile is a product made by AliveCor, a medical device and artificial intelligence company that is developing products for screening, diagnosis and treatment. KardiaMobile is an electrocardiogram (ECG) that attaches to the back of mobile devices like iPhones and Androids. It tracks heart activity and transmits the activity to a mobile app through chest and finger sensors.
Industry Impact: The device is made for both consumers and health professionals, enabling those with heart conditions — or just heart conscious people — to monitor their heart activity anywhere.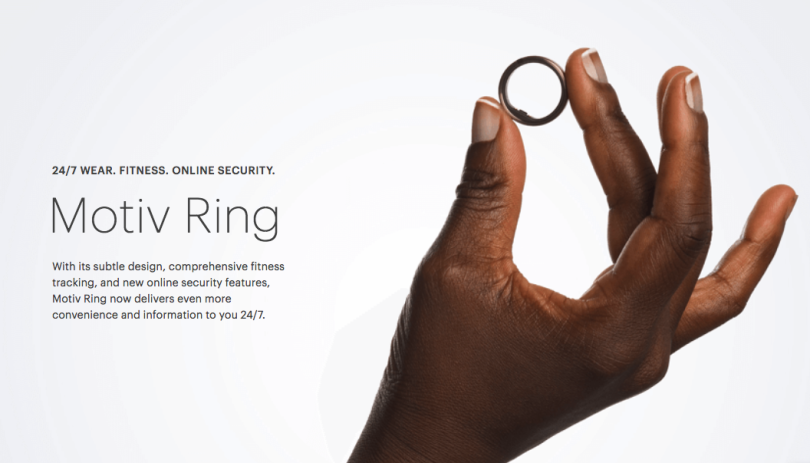 Motiv
Location: San Francisco, California
What it does: While fitness and health wearables in the form of watches are common these days, Motiv does things a little differently. Motiv Ring slips onto a user's finger to monitor activity, sleep and heart rate. The ring's app lets users track and adjust their goals.
Industry impact: Motiv Ring is a good alternative for users who are put off by watches and other wearables.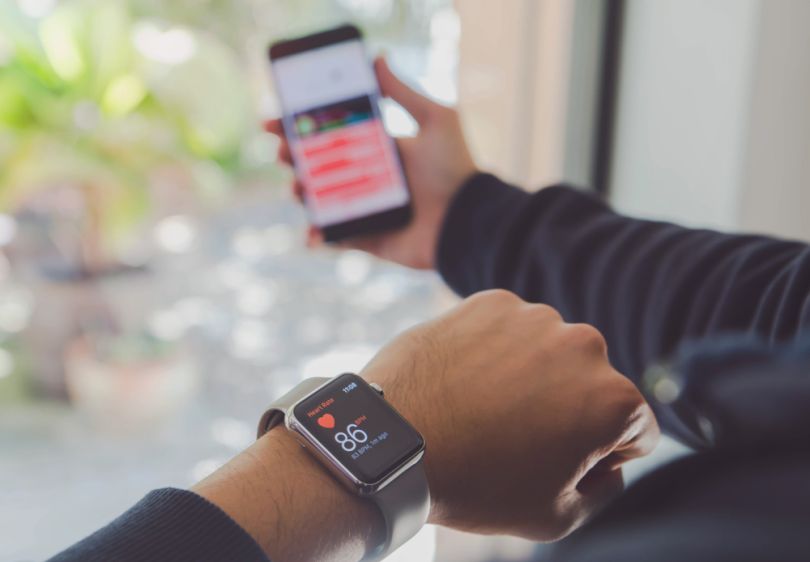 Apple Watch
Location: Cupertino, California
What it does: In addition to many other uses and applications, Apple Watch has a variety of health tracking features that include heart rate notifications about irregular rhythms and heart rates that are too high or too low. The watch even has an electrocardiogram (ECG) app and auto-enabled fall detection for users over 65.
Industry impact: Between the Apple Watch and iPhone health features, users can monitor heart health and store important medical information that's quickly accessible.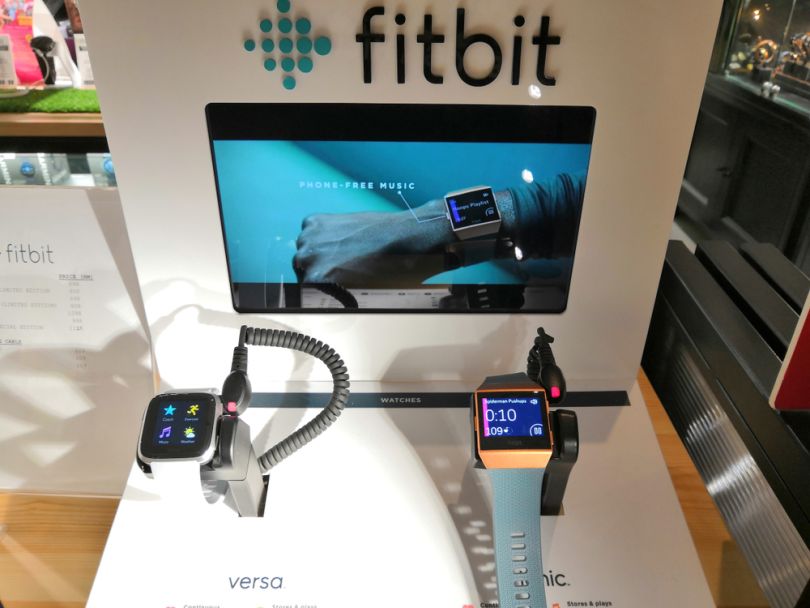 FitBit
Location: San Francisco, California
What it does: Fitbit does more than track steps, it also provides an entire health coaching platform that offers solutions for corporate wellness, healthcare systems and researchers. Fitbit's wearable devices track a variety of health factors, from heart rate and sleep to female health and workout paces.
Industry impact: A study done at Arizona State University concluded that wearing a Fitbit monitor and employing mindful expression over five days increases physical activity and promotes positive lifestyle changes.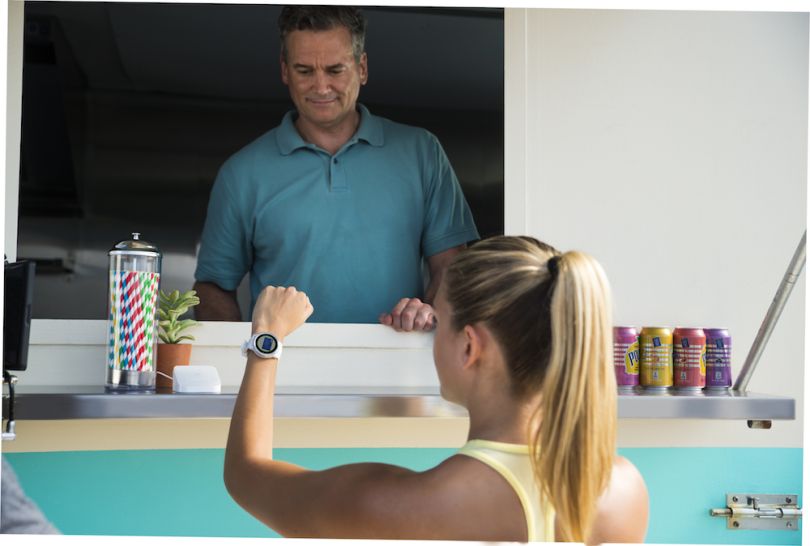 Garmin
Location: Olathe, Kansas City
What it does: Garmin makes a wide range of devices, including fitness and health tracking wearables for adults and children. Garmin also offers an all day activity tracker that counts steps, distance, intensity and calories, helping users maintain health and fitness goals.
Industry impact: Garmin recently announced that it will work with ActiGraph, a provider of activity and sleep monitoring solutions and an analytics platform within the scientific community. The partnership will use ActiGraph's platform and Garmin's wearables to aid in clinical trials, academic research and the remote monitoring of patients.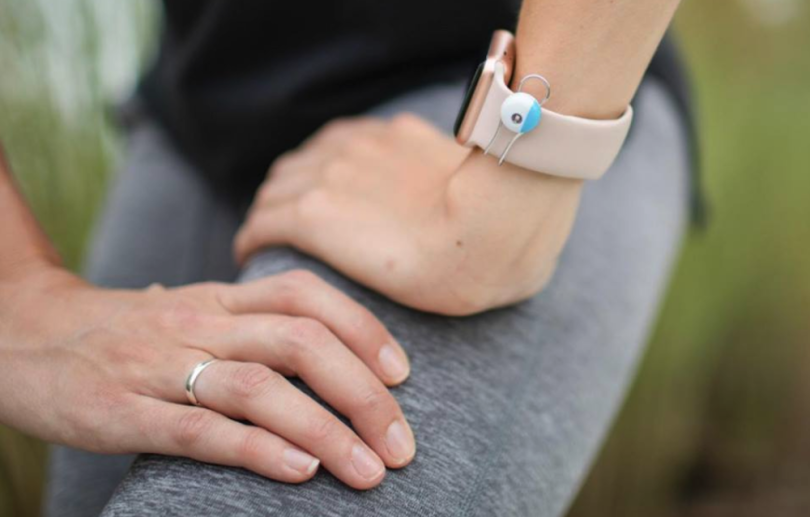 My Skin Track UV
Location: New York, New York
What it does: Made by L'Oreal brand La Roche-Posay, My Skin Track UV is a wearable sensor that pairs with a mobile app to track a user's exposure to UV, pollen, humidity and pollution.
Industry impact: The sensor is thumbnail-sized, battery-free and stores up to three months of environmental data. It also measures both UVA and UVB rays.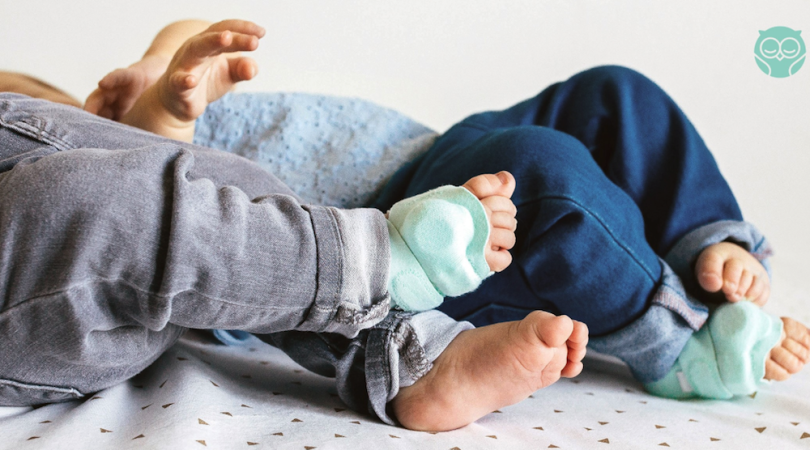 Owlet
Location: Lehi, Utah
What it does: Owlet creates wearables and cameras for babies and infants that track heart rates and oxygen levels, measure sleep and have audio/video streaming capabilities for monitoring purposes. Owlet's products are tracked via mobile app and provide weekly milestones in a baby's progress.
Industry impact: Owlet's new wearable band for pregnant women monitors heart rates, kick counts and other neonatal indicators.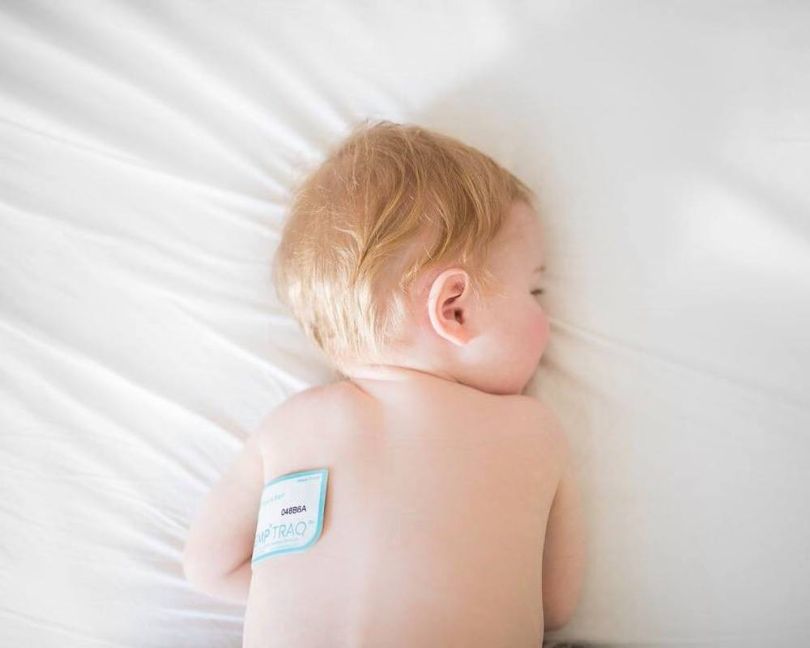 TempTraq
Location: Westlake, Ohio
What it does: TempTraq is a monitoring sensor for babies and children that tracks temperatures during an illness. The bluetooth sensor is a soft patch placed under a child's arm and sends temperatures to mobile devices so parents can track without manually taking temperatures multiple times.
Industry impact: The sensor lets parents keep track of multiple kids and alerts them about dangerous temperatures without disrupting the wearer. When TempTraq was tested on pediatric cancer patients at Cincinnati Children's Hospital, the device detected fevers and temperature changes that episodic monitoring missed.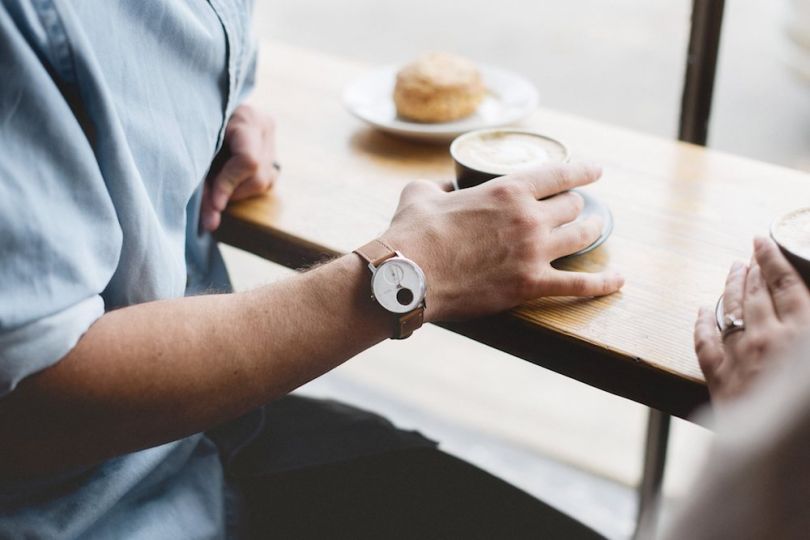 Withings 
Location: Issy-les-Moulineaux, Île-de-France, France (headquarters) & Cambridge, Massachusetts (US location)
What it does: Withings is a health and wellness company whose products keep people connected to their health. Since creating the first WiFi scale, the company has developed connected wellness devices like health-enabled watches. Withings wearable trackers offer activity tracking and ECGs, as well as heart rate and sleep monitoring.
Industry impact: Though they offer models that resemble other popular brands like AppleWatch or Fitbit, the company's watches mostly come in more traditional styles.
All images via Shutterstock and social media