15 Expert Tips for Giving a Business Pitch Over a Video Call
In this new normal, you're likely to have to make pitches over video for the time being. Members of Young Entrepreneur Council offer strategies for giving a quality presentation in an online format.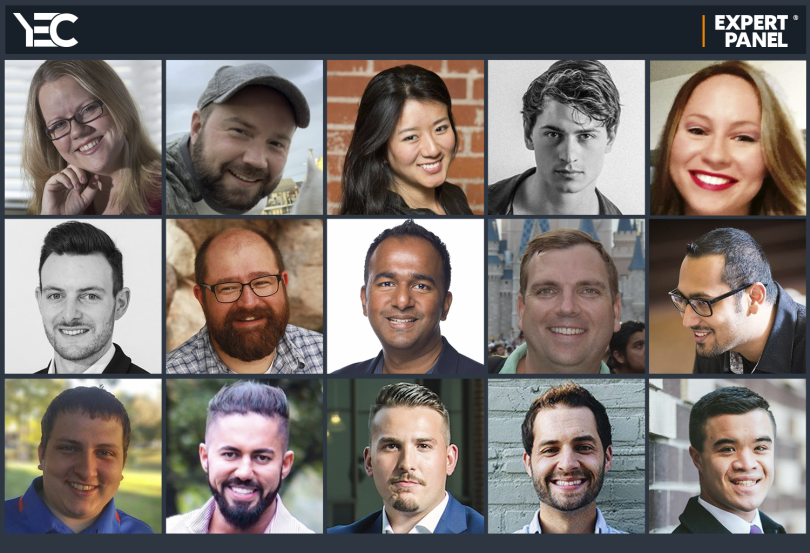 Video conferencing has become a useful communication tool for business owners, especially during the COVID-19 pandemic. Interacting over video comes with an entirely different set of rules than in-person discussions, however. As a result, many professionals need to rethink their usual strategies for pitch meetings.
We asked the experts from Young Entrepreneur Council how to make a successful pitch over Zoom or other video conferencing software. Below, they provided their best advice and explained why these strategies are so effective.
1. Use

'

Check-In

'

 Phrases for Engagement

First of all, make sure to turn on that camera, even if you are not entirely camera-ready. Being a real person helps connect. Create your go-to check-in phrases to ensure more engagement ("Does that make sense?" or "Am I on the right pathway?"). Lastly, I try to slide in a little personal info since we are all in similar boats: "Sorry, that is my three-year-old singing very loudly in the background." —Marjorie Adams, Fourlane
2. Make Good First Impressions
Video conferencing is leveling the playing field for everyone. The ones who stand out from the crowd, however, are going to be those who look professional at all times. Make a great first impression by conducting all video conferences in a clean setting while also looking your best. Way too many people are working from home and looking exactly like they're home at the same time. This is bad. —Zac Johnson, Blogger
3. Invest in a Professional Video Background
Like in-person meetings, your first impression on a video call can make an impact on the remainder of that meeting. Part of that first impression is the set-up you have for your video, including having good lighting and a professional or neutral background like a wall or bookshelf (preferably not your bed). —Nanxi Liu, Enplug
4. Only Pitch What Is Absolutely Essential
Because we're in a different environment, pitching can be more exhausting and less focused. The trick here is to pitch only the absolutely essential elements and get right to the pain points. For an investor, this might be how your start-up will generate revenue (use LinkedIn's pitch deck), or, for a recruiter, your actual performance (portfolio).Video calls are like diving while holding your breath. Don't waste a second. —Joey Bertschler, bitgrit
5. Learn How to Talk to a Camera
Learning how to talk to a camera is one of the most important and high-paying skills, especially during the quarantine when the only way to have a group meeting is through virtual conferencing. Learn how to initiate the conversation so it's either formal or informal and it caters to every single person online. Over time, you'll excel and be able to maintain the conversation effortlessly. —Kelly Richardson, Infobrandz
6. Use Visual Storytelling
Visual storytelling is the best strategy when dealing with a digital pitch. Take your audience through your thought process, idea or product using visual elements such as a demo, slides, images and short clips. This is your chance to captivate using rich media and audio. Avoid slideshows and standard presentations. Use a dynamic range of visuals to win over an audience on Zoom. —Jared Polites, LaunchTeam
7. Prepare for External Distractions
One issue with doing video conferences from home is that you have to be prepared for external disturbances. Sounds from the outside, a family member walking in, and other distractions are likely to occur. Make sure that you've planned as much as possible. But unexpected things do happen, so be prepared to meet the situation with a joke and move on. Mental preparation can make a difference. —Blair Williams, MemberPress
8. Test Your Equipment
Test everything that will be used for the presentation (videos, photos, slides, connectivity, clarity, etc.). You can prepare the best pitch but lose it to a technical fault. With everything being done through video conferencing software, your awesome pitch could turn into a disaster because of a simple glitch that you could've avoided with a run-through. —Solomon Thimothy, OneIMS
9. Address Questions Head-On
The best way to hold a persuasive video conference is to try to address as many potential questions as you can before they arise. You can accomplish this task by giving your presentation to someone within your industry to see if they can identify questions or missed opportunities. Clients will find it impressive that you were able to hit on all of the major questions and points during your presentation. —John Turner, SeedProd LLC
10. Use Compelling Visuals
When it comes to video conferencing, your strongest tool will be the visuals you provide to your audience. Try to find compelling and relevant images, use fonts that are large and easy to read, and try to add short videos. You'd do even better to make it interactive by adding elements like quizzes, something that conference tools support. —Syed Balkhi, WPBeginner
11. Set Aside Time for Q&A
If you want to make the most of your video conference, make sure you leave time for clients and/or employees to ask questions and voice concerns. In a physical meeting, it's easy to read the room and ask questions as they come up. Due to the structure of video conferences, you can easily give your presentation and then hold a Q&A session for a crisp, entertaining and informative conference. —Chris Christoff, MonsterInsights
12. Focus on the Substance of Words
Turn off your camera and focus more on the substance of your words. Video can be distracting if you're too worried about your body language or theirs. Instead, eliminate that as a variable. Be more strategic about the things you say and the information the other party shares. Pay close attention to the topics that pique their interest and steer clear of ones that lose their attention. —Firas Kittaneh, Zoma Mattress
13. Make Difficult Topics Easy to Understand
Be strategic about how you're presenting to make it as simple to understand as possible. Leave time to build a personal relationship with the person you're pitching to so they can go back to their team and fully understand the proposal without you re-pitching. —Joe Gagliese, Viral Nation Inc
14. Practice Storytelling Skills
Brands have to rely more on storytelling and coordinating with all members of the team. In a boardroom, it's easy to show off slides, images, and physical products. All that's curtailed with video conferencing. Teams have to practice their pitches and handoffs more than if they did them in person because it's easy to get lost over video conference. —Thomas Griffin, OptinMonster
15. Be Yourself
Continue to be yourself. Just because the method has changed for delivering a pitch (now it's dominated by video) that doesn't mean you have to put on a suit and tie if that's not your real persona. Be the same person you'd be if you were pitching in person. You will deliver a better performance and you won't be as anxious in the time leading up to the pitch. —Andrew Schrage, Money Crashers Personal Finance