15 Tips for Scaling Up Your Service-Based Business
Members of the Young Entrepreneur Council offer their tips for growing effectively when your product is your time.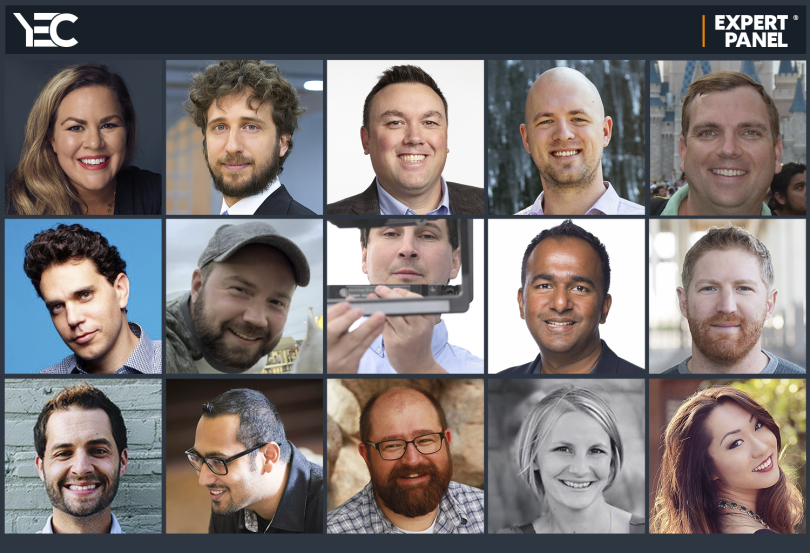 As a service provider, you're always looking to grow your client base. But service-based businesses can be trickier to scale than product-based businesses. After all, selling a service isn't as simple as completing a transaction; customer relationships must be nurtured and built over time, and more sales mean more clients to pay attention to.
To help you effectively increase your service-based business' sales, we asked members of Young Entrepreneur Council for their advice. They shared their best tips for founders who are looking to scale up without sacrificing quality.
1. Try Scaling With Your Existing Clients
First look at scaling with the clients you already have. Your probability of landing business with a customer currently in your book is much higher. They're also less expensive to land. To scale with current clients, talk to your team about what it would take to be the natural choice for a current client's next project. Doing so will help them see the client as so much more than just the current project. —Amy Stellhorn, Big Monocle
2. Go After Partnerships
Try scaling through groups instead of individuals. Rather than chasing single clients, see if you can secure a partnership with a large organization whereby their clients or partners get your service at a discounted rate. Although you aren't getting your full price per client, you're securing more clients with less effort. Even better, with scale comes more positive reviews and more full-paying clients. —Brian Pallas, Opportunity Network
3. Watch Your Variable Costs
Limit your overhead and watch variable costs. Those will kill your cash flow and impede your ability to scale. Look to build a pool of competent subcontractors you can trust to facilitate your work. Also try to find ways to share costs — HR, accounting and marketing are all expenses you don't have to fully burden yourself with in your first few years. Outsource what you don't know and focus on your strengths and revenue. —Brad Burns, Wayne Contracting
4. Invest in the Right Technology
Integrating technology with services to facilitate scaling is a trend that's been going on for some time, but it can still be further explored. Uber is a prime example in terms of making taxi service more convenient through their app. Service-based businesses can build apps that help broaden access, which then makes it easier to scale. —Keith Shields, Designli
5. Keep Testing Your Offering
Scaling up is almost impossible if you don't consistently test your service-based product. As more people start using your software, you may see a significant dip in performance. Understanding where you need to improve your service will ensure that your product is good to go when more users start signing on. —John Turner, SeedProd LLC
6. Focus on Maintaining Excellent Service
Don't get so caught up in winning clients that you forget to serve them well. In his book Never Lose a Customer Again, Joey Coleman points out that many businesses put their time and effort into growth, but it's not sustainable if you aren't serving the clients well and maintaining their loyalty. Put more time and attention into offering an amazing service and growth will follow. —Diego Orjuela, Cables & Sensors
7. Launch an Affiliate Program
Launch a partner or affiliate program. One of the best ways to massively grow your business and reach is by finding reliable site partners and paying them a commission on each sale or referral. This method is proven and works extremely well in nearly all niche markets. —Zac Johnson, Blogger
8. Calculate Lifetime Customer Value
Figure out your true LCV (lifetime customer value) and don't be afraid to spend money to acquire these customers. A lot of founders are sometimes scared of the price tag required to acquire customers. If you do the math on the long-term value of a customer, however, you might find that it's worth a high CPA (cost per acquisition) — maybe even a year's worth of their potential revenue — to win them. —Andy Karuza, LitPic
9. Figure Out the Numbers Behind Each Role
Quantify each role in your organization. These numbers give you an idea of how well-optimized your business is and if you need to start thinking about scaling. The numbers help you articulate the value of each task being done in the company. For example, how many phone calls can your operators take? These answers will help you determine when you're ready to grow. —Solomon Thimothy, OneIMS
10. Prioritize Your Marketing Efforts
To scale any type of business, you need to focus on every area of your marketing strategy, including email, social media and your website. If you aren't persuasive on every platform, that negligence will push potential customers away. They want a seamless, omnichannel experience in which they can contact you, make purchases, leave reviews and more. —Jared Atchison, WPForms
11. Don

't Overextend Yourself
Don't overextend yourself in your efforts to scale. Yes, you want your business to grow and your numbers might be telling you it's time, but don't go for too much, too soon. You need to scale incrementally so you can support and sustain the growth over the long term. Increased demand in one area doesn't mean you should expand to serve the entire market. —Thomas Griffin, OptinMonster
12. Hire Globally to Provide 24/7 Service
Depending on the service you provide, you could work with trained remote workers from different parts of the world. Many great recruiting companies will hire and train people to provide your service. You'll be able to provide 24/7 help and scale up your business in this way. With conferencing tools, Slack, Asana and other aids, you'll be able to create a seamless operation. —Syed Balkhi, WPBeginner
13. Create Valuable Content About Your Service
If content forms a significant part of your services, as in the case of learning or coaching businesses, you'd do well to create videos or courses to cover that content. After you build these assets, create a drip email set-up so that you deliver this content on a regular basis or when users have reached a specific milestone. You can offer quality services to more people in this way. —Blair Williams, MemberPress
14. Build the Right Team
You need the right people on your team to ensure your service-based business succeeds and reaches its goals. Hiring team members who understand your business, as well as its consumers, is crucial to scaling it. You can't possibly grow without a hardworking team who are on the same page about where the company is headed. —Stephanie Wells, Formidable Forms
15. Keep Your Employees Happy
Happy employees equal customer retention. Value your employees so they too will value your customers. Compared to product-based businesses, a service-based business is not easy to control, especially in terms of quality. At some point, the success of a service depends on how good your employees are. A happy employee gives awesome service, and awesome service will result in more customers. —Daisy Jing, Banish