Get the job you really want
Top Hybrid Software Engineer Jobs in Pittsburgh, PA
Machine Learning • Payments • Security • Software • Financial Services
Top Benefits:
401-K
401-K Matching
Adoption Assistance
+44 More
Edtech • Machine Learning • Mobile • Other • Software
Our mission at Duolingo is to develop the best education in the world and make it universally available. But we've got more left to do — and that's where you come in!
Duolingo is the most popular language-learning application in the world, with over 500 million users and over half a billion exercises completed daily. Beyond our core learning product, we also offer English proficiency testing with the Duolingo English Test, and are bring...
Top Benefits:
401-K
401-K Matching
Child Care Benefits
+51 More
Top hybrid Companies in Pittsburgh, PA Hiring Developer + Engineer Roles
See All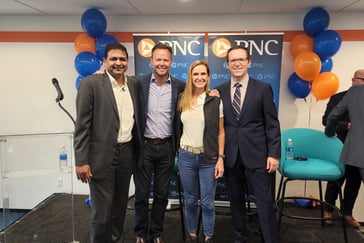 Software • Security • Payments • Machine Learning • Financial Services