Get the job you really want
Top Hybrid Project Management Jobs in Miami, FL
Healthtech • Biotech • App development
: Click Therapeutics, Inc., develops, validates, and commercializes software as prescription medical treatments for people with unmet medical needs. As a leading innovator of Digital Therapeutics™, Click delivers accessible, clinically proven, FDA-regulated prescription treatments to the smartphone in your hand. Click's treatments are defined by a commitment to applying technical and scientific rigor and patien...
Top Benefits:
401-K
401-K Matching
Adoption Assistance
+56 More
AdTech • Fintech • HR Tech • Payments • Sales • Software • Financial Services
Are you ready to join a global organization that helps diverse teams stay at the forefront of technology and innovation? Then it's time to join Western Union as a Program Manager.
As a Program Manager you will facilitate collaboration across various cross-functional agile teams to drive the delivery of high-quality software solution...
Top Benefits:
401-K
401-K Matching
Adoption Assistance
+49 More
Not enough results? To see more jobs, try:
Top hybrid Companies in Miami, FL Hiring Project Mgmt Roles
See All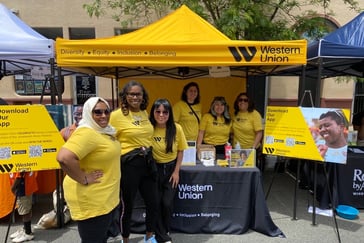 Software • Sales • Payments • HR Tech • Fintech • Financial Services • AdTech