Get the job you really want
Top Hybrid Product Manager Jobs in Houston, TX
Artificial Intelligence • Cloud • Internet of Things • Software • Analytics • Cybersecurity • Industrial
Business Technologies, Digital and Data When you join Caterpillar, you're joining a global team who cares not just about the work we do - but also about each other. We are the makers, problem solvers, and future world builders who are creating stronger, more sustainable communities. We don't just talk about progre...
Top Benefits:
401-K
401-K Matching
Adoption Assistance
+41 More
Energy
The energy industry is undergoing the largest transformation since industrialisation at an unprecedented rate of change and we are positioning ourselves to be at the heart of that change.
Our aim is to be the leading global provider of solutions that enable customers to release £30bn of value per annum from distributed energy resources (DERs). We are building a Software as a Service (SaaS) subscription business with a glo...
Not enough results? To see more jobs, try:
Top hybrid Companies in Houston, TX Hiring Product Roles
See All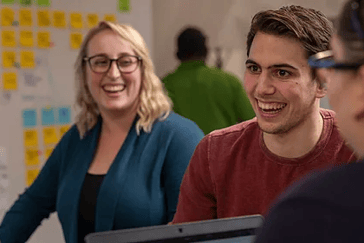 Software • Internet of Things • Industrial • Cybersecurity • Cloud • Artificial Intelligence • Analytics