Did you do a double take the last time you bought, well, anything?
With inflation at a 40-year high, people across the United States are finding themselves scanning their receipts in disbelief after they make everyday purchases, or giving their online shopping carts another close look before proceeding to checkout. Bargain hunting is now the norm for many, which can mean hours of price comparison and endless open tabs of product reviews and coupons.
Unless, that is, you're one of the lucky shoppers who have access to PerkSpot through their employers. Part-online marketplace, part-employee benefit, PerkSpot gives companies an opportunity to offer their teams a benefit that they will actually use: Deep discounts, rewards and incentives designed to save time and money. Instead of hunting in stores and online for sales, employees can turn to PerkSpot to buy anything from a new computer to theme park tickets  — and know they're getting a good deal that's exclusive to them.
"With the Great Resignation, hiring, recruiting and retention have been such hot topics for employers," Rebecca Heron, vice president of marketing at PerkSpot, said. "Companies are looking for ways to improve their employee experience, while candidates are looking for practical benefits that actually add value to their lives."
The fact that PerkSpot can help its clients shine as employers of choice is already a boon in today's climate. And when you consider that PerkSpot also delivers tangible benefits to the employees at those companies — known as PerkSpot's members — it's no wonder 2021 was a year of rapid growth. 
This feels like a catalyzing moment."
"We were able to add 150 new clients last year, Hyatt and Sally Beauty for example, which ultimately equates to nearly 4 million new members," Nina Turner, the company's senior director of marketplace, said. "We've given these members over 1,000 different offers on everything from toothpaste to a refinanced mortgage — and everything in between."
Now, with a new year just beginning, the PerkSpot team is setting its sights on what it can accomplish moving forward. Heron, Turner and Product Manager Zach Steele sat down with Built In Chicago to highlight their proudest moments of 2021, and how those experiences have laid the groundwork for the company's most exciting year yet. 
"Everyone at PerkSpot is ready to accelerate our growth," Heron said. "We feel there's so much more opportunity, now that we have all of the foundational pieces in place. This feels like a catalyzing moment."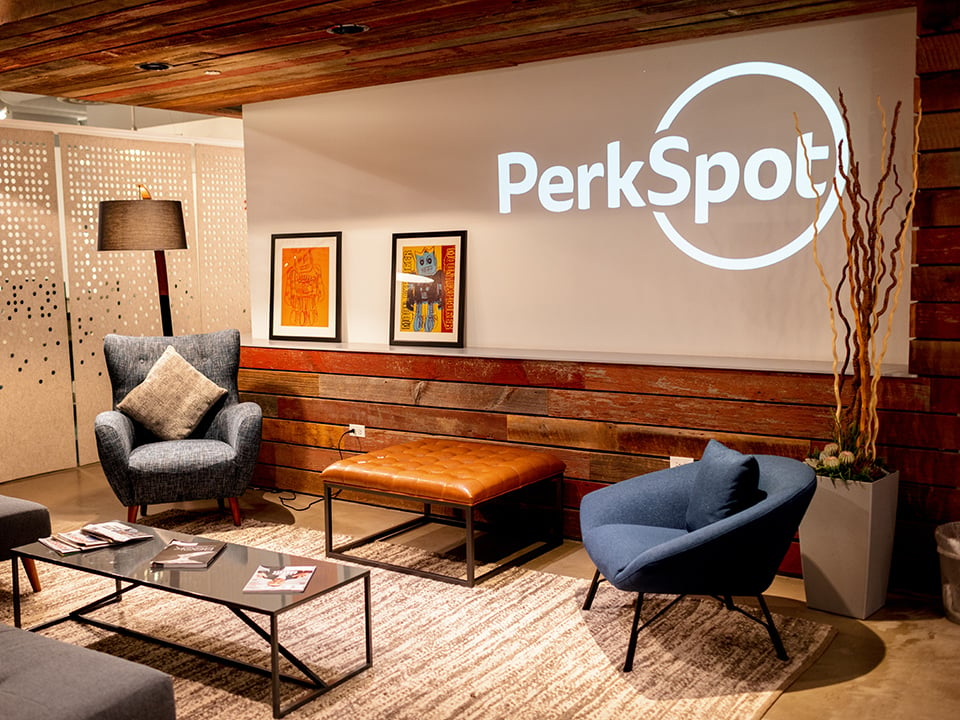 Tell us a little about what your team accomplished last year. How have these accomplishments set your team up for success moving forward?
Vice President of Marketing Rebecca Heron: At the beginning of 2021, my team didn't exist, so we've been up to quite a bit! Before, we didn't really have a team that focused on marketing and demand at the client level. Now, we have a team of six and growing, and are beginning our first forays into digital marketing and demand generation. We have been planning, testing, learning and getting into the market to get to know our audience. We are in our infancy as a team, but we hit the ground running and we're taking everything we learned last year into 2022. 
Senior Director of Marketplace Nina Turner: There's been a lot of growth across all departments, and we've been focused on a lot of behind-the-scenes work improving processes that people can't see. Looking forward to this year, we can finally show off those improvements to our members in a visible way.
My very first project at the company was to revamp our onboarding series. We really wanted to better communicate our value to our members — and how you talk about, say, toothpaste, is different from how you talk about mortgage savings. After we relaunched the onboarding series, we saw our member activation numbers double in the first seven days. I'm really proud of my team for pulling that project off, and it showed me a lot about PerkSpot's collaboration. We worked with product, client success, business intelligence and design, pulling everyone together for the launch. I was happy to see such positive results, and I'm looking forward to enhancing it further this year. 
Product Manager Zach Steele: Last year was a good year at PerkSpot: We had our highest activity for monthly users ever in November. In general, we're also really trying to meet our members where they are. Since Nina came on board, she and her team have been amazing at sending our members personalized emails, and we're now able to reach out to our members from our mobile app, as well as our browser extension. 
In the last year, we were also able to work with some ticket vendors for a lot of theme parks around the country, like Six Flags, Legoland and SeaWorld. We allow our members to purchase those tickets directly on our website, which is going to be a big initiative for PerkSpot moving forward. We also saw amazing results from the new products we're selling directly on our site. This has all been huge, not just for the product team, but the company as a whole as we increase our offerings.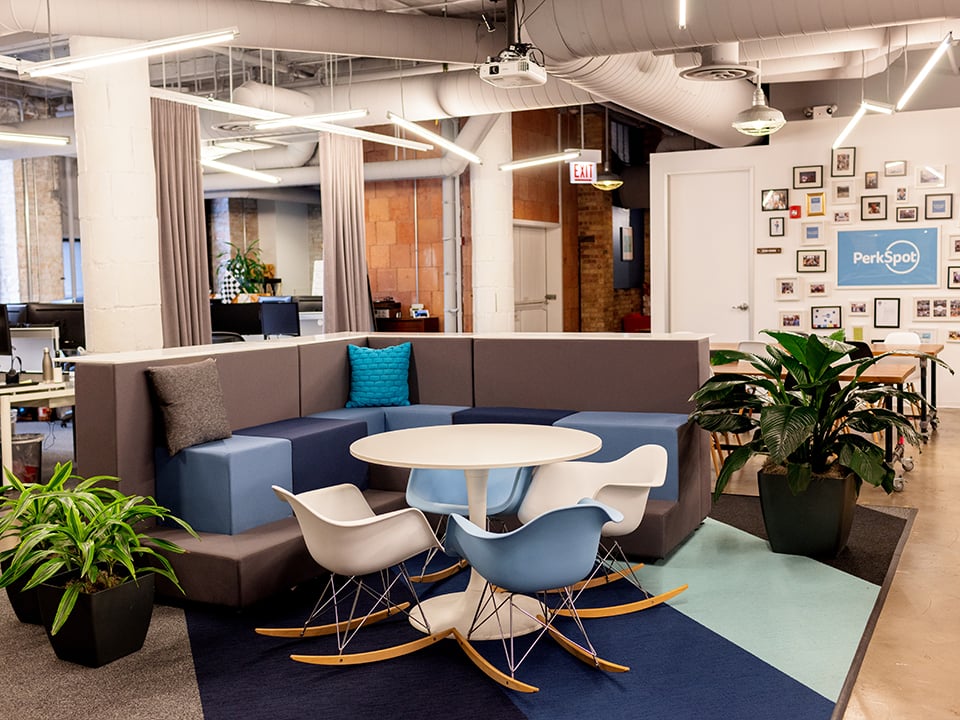 What does this growth mean for PerkSpot's roadmap? What are you most focused on in 2022?
Steele: All of this growth isn't necessarily changing our roadmap, but it's giving us the availability to work on new features and products that were just a twinkle in our eye three or four years ago. For example, we had been talking about expanding our on-site inventory for quite some time, but since we were a much smaller team, there were other priorities that were higher on the list. But now, we need those new products to be available for our members to purchase. Our product and engineering teams now actually have the time and resources to go back and revisit those features and requests and build them. 
I think the biggest thing for us is that, even with all of this growth, we're still able to maintain our ability to cross-collaborate. And most importantly, our end goal and our North Star is still what we can do for our members. 
Our end goal and our North Star is still what we can do for our members." 
Turner: This year, we'll be focused on a lot of content and merchandising. We're looking forward to refining the content we put out and taking the intelligence we have back to our merchant team so they can find more deals that delight our members. We'll be focused on finding fun and innovative ways to communicate with members in the way they want to be talked to, and showing them the right things at the right time. 
Every member is different, so having tools in place that help us understand them — without being invasive or creepy — allows us to be better advocates. At the core of it, we are here to serve our members in whatever way they need. For some, that's going to mean saving a lot of money. For some, it's going to mean having a convenient location they go to find anything they need to buy. There are 10,000 other needs members may have, and we want to be able to answer all of them. Personalization is really going to lead the way for us to accomplish this. 
How do you facilitate cross-functional collaboration?
Heron: People here are specialists in their area, but nobody is territorial. We consciously refocus on our North Star, where the member is at the center of all we do. 
With that focus, no matter what our function or what channels we use to communicate, it's so easy to collaborate. Since I joined PerkSpot, I have not encountered anyone who doesn't truly embody that spirit. It's not about me, it's not about you — it's about the members and their experience. That permeates through the culture. 
Turner: Every meeting I go to at PerkSpot, I notice how smart everyone is here. Everyone has so many wonderful ideas — it's all really exciting to listen to. I end up wanting to invite people to meetings who may not have anything specific to do with a project, but I know they could help us make it better because of how they think about our members.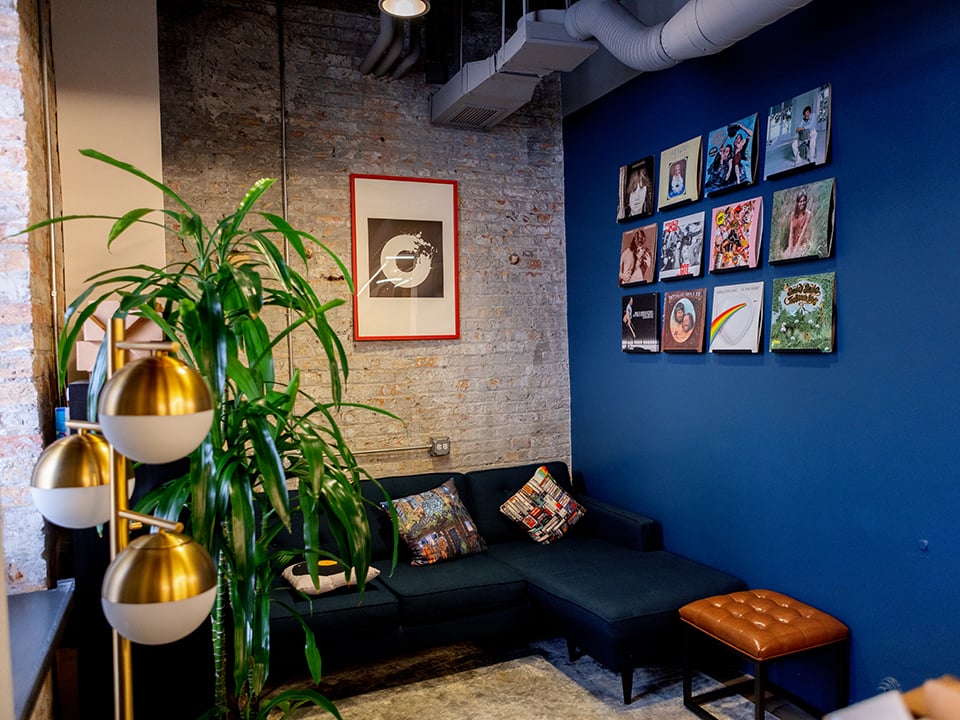 Why is now an exciting time to join PerkSpot?
Steele: From a product and engineering perspective, we're eager to get new features and products out there. 
As far as some teasers for what's to come, we'll be working on a program that allows our members to earn points that they can use in our marketplace for purchases made directly on our site, which will only deepen their discount and amount of savings. We'll also keep building out our extension and mobile app and continue listening to our members and collaborate with the PerkSpot team to help guide the direction of what we should be building for those products. 
When people come here, they'll be able to see the direct impact of their efforts."
Heron: For me to make a move from my previous company took a lot: I wasn't going to go anywhere unless I felt confident that the business and leadership team saw marketing as a strategic growth driver. I didn't want to work for a company where the marketing team was tasked with, say, making a sheet or an invitation look pretty. I needed there to be an appetite for investing in technology, people and resources and a willingness to test and learn and optimize. I think that's probably true for a lot of marketers: They don't want to be order-takers, they want to be strategic growth drivers. I believe that I have found that at PerkSpot. 
Working at PerkSpot is a great opportunity for anyone who wants to actually have their voice heard. When people come here, they'll be able to see the direct impact of their efforts. We measure what we do so we can see our impact on the business and on our revenue. That's really fulfilling.