What Is Regtech? These 12 Companies Will Help You Understand.
These 12 financial world companies are helping to re-shape the regtech sector.
If the crushing financial collapse of 2008 had one silver lining, maybe it's this: the advent of regulatory technology, or regtech as it's rapidly becoming known, to more effectively rein in an industry run amok. Rising like a proverbial phoenix from the ashes, hybrid fintech/regtech companies formed to solve challenges that emerge in a tech-first economy.  The demand for regulatory technology in the fintech sector is so popular, in fact, that regtech is projected to become a nearly $120 billion industry by 2020.  
What Is Regtech?
Regtech, a portmanteau of regulatory technology, harnesses the power of big data, artificial intelligence and even blockchain to reduce financial risk, increase regulatory compliance and stamp out laundering and fraud — all of which contribute to an estimated $2 trillion yearly loss for the global economy.
In a recently issued report praising the power of regtech (especially in the securities trading industry), the Financial Industry Regulatory Authority (FINRA) noted that regtech tools — for example, those that help maintain up-to-date records and facilitate transparent financial deals — "have the potential to fundamentally transform how securities industry participants perform their compliance obligations." Here are 12 companies helping unlock regtech possibilties.
12 Regtech Companies You Should Know
Chainalysis
ComplyAdvantage
Ascent Regtech
Forter
Hummingbird
Continuity
Trunomi
Ayasdi
IdentiyMind
Sift Science
Elliptic
BehavioSec

Ascent RegTech
Location: Chicago
How it's using regtech: Ascent's platform is built around "channels" that are derived from individual regulatory bodies. The company's platform uses AI to find and house all applicable rules and regulations that effect a company in real-time. Consequently, Ascent users can use their personalized platform to quickly discover documents and regulations (from multiple regulatory agencies) that help maintain financial compliance.   
Industry Impact: Ascent recently raised $6M in Series A funding to help grow its team and build out its AI regtech platform.
Chainalysis
Location: New York
How it's using regtech: Chainalysis uses blockchain to stamp out money laundering, fraud and compliance violations in the cryptocurrency sector. The ledger-backed software helps financial institutions and crypto trading sites with Know Your Customer (KYC) and fraud prevention. The company also works with larger financial institutions and governments to warn about and deal with criminal activity.
Industry Impact: Chainalysis has partnered with a myriad of digital payment companies, like Nets, to help banks validate Bitcoin transactions and comply with federal regulations.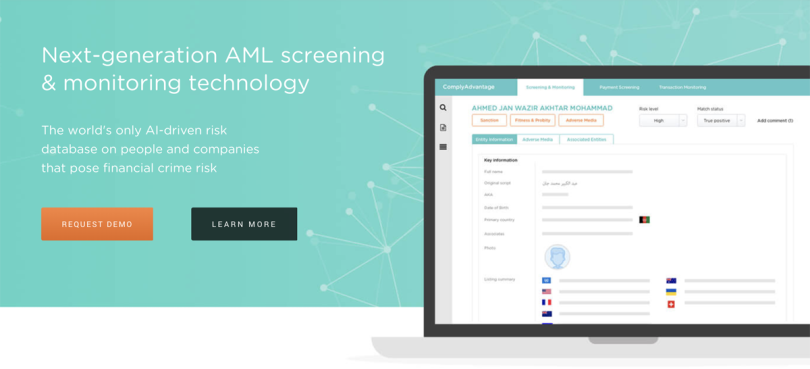 ComplyAdvantage
Location: New York
How it's using regtech: ComplyAdvantage is an AI-driven risk management database for companies that can potentially be hurt by financial crime. The company's proprietary Anti-Money Laundering (AML) data feed creates profiles, automates customer monitoring with KYC and due diligence tools and screens payments in real-time. The ComplyAdvantage platform is currently used by more than 350 companies in money-transferring industries, including payments, stock trading and even gambling.
Industry Impact: In a 24-hour span, the company's AML database can analyze five million new articles across 200 countries and update 30,000 KYC profiles. The company was named to the CB Insights' 2018 Fintech 250 list.
Forter
Location: New York, New York
How it's using regtech: Forter's Decision-as-a-Service technology is a personalized and automated decision maker for the retail and financial industries. The automated 'Decisioning' system tracks trends and flags fraudulent spending in less than one second. Payments are processed by Forter's technology and marked as approved or flagged for fraud in order to give businesses a more holistic view of their revenues.  
Industry Impact: Nordstrom, Priceline, Mattress Firm and Delivery.com have all used Forter's Decision-as-a-Service technology to automate their fraud monitoring processes.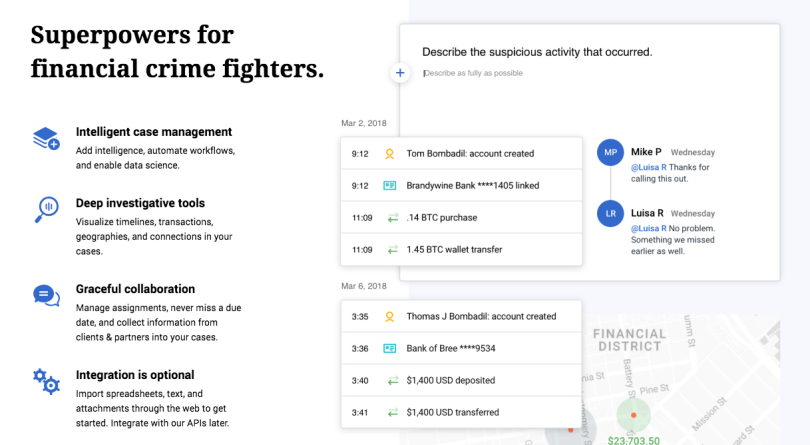 Hummingbird
Location: San Francisco, California
How it's using regtech: Hummingbird is an anti-money-laundering platform used by banks as well as fintech, lending and credit companies. The software automates workflows, creates graphics and manages ongoing investigations for AML crime fighters so they can catch financial criminals sooner and on a wider scale.   
Industry Impact: Hummingbird raised $3 million to expand its machine learning processes to help AML investigators keep up with widespread financial crime.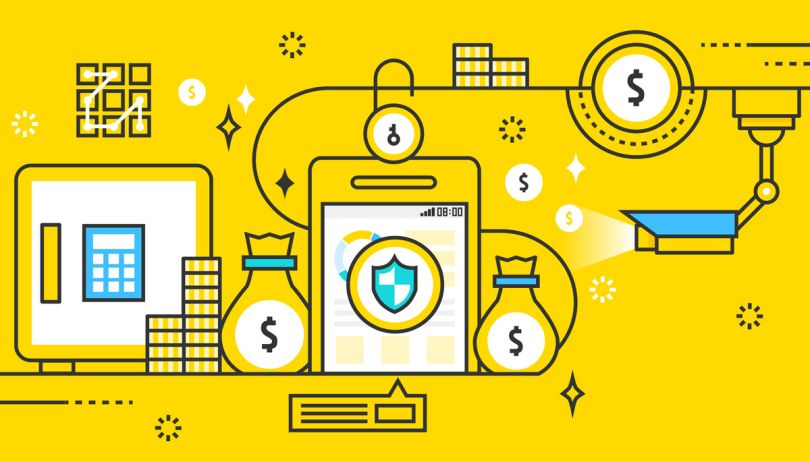 Continuity
Location: New Haven, Connecticut
How it's using regtech: Continuity is an on-demand portal for policy management and an auditing program for fintech companies and banks. The company's compliance tools automate the regulatory lifecycle in everything from managing new regulations to calculating risk and devising compliance strategy.    
Industry Impact: Continuity claims its product can reduce by 70% time spent interpreting financial regulations, and that its platform cuts compliance costs by more than half.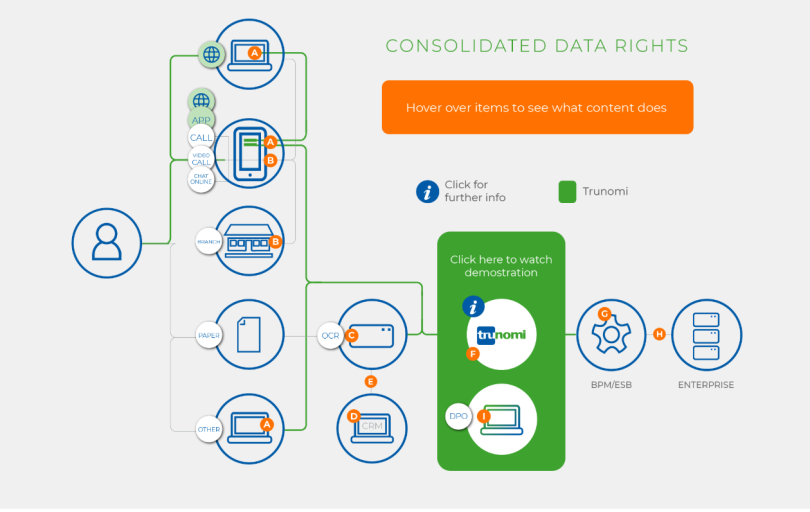 Trunomi
Location: San Jose, California
How it's using regtech: Trunomi is a customer consent and data rights management platform. It ensures that financial sector customers sign consent receipts confirming that financial institutions can use and share their data. As a result, customers and banks can easily track the financial information to make sure that banks don't abuse their sharing powers and customers don't make fraudulent transactions.
Industry Impact: Trunomi was named one of the RegTech100 companies for 2019. The list is comprised of growing companies that are significantly impacting regtech.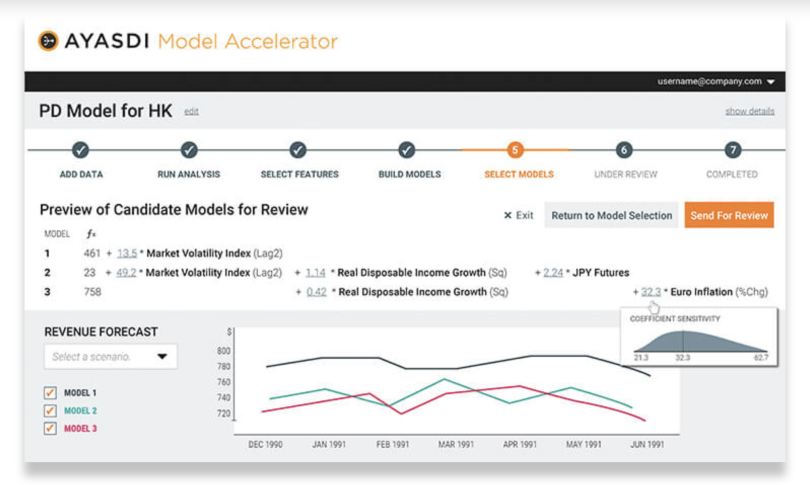 Ayasdi
Location: Santa Clara, California
How it's using regtech: Ayasdi created a suite of AI-powered applications to counter fraud, manage risk and flag money laundering schemes. Financial institutions use Ayasadi's AML platform to chart out payments and predict outliers that could involve fraudulent practices. Additionally, the platform can compile rules and regulations that deal with a company's current situation to make sure institutions remain compliant.
Industry Impact: Ayasdi was named one of the RiskTech100 for 2018. It also topped the Medici Top 21's regtech category.

IdentityMind
Location: Palo Alto, California
How it's using regtech: IdentityMind is a SaaS platform that builds and maintains regulatory technologies for ICO's, crypto trading platforms and fintech companies. The company covers a wide range of regtech tools, like fintech compliance platforms that screen customers and monitor transactions, and fraud prevention tools that digitally analyze each transaction to pinpoint any fraudulent outliers.
Industry Impact: IdentityMind partnered with blockchain security and forensics company CipherTrace so clients — including virtual currency exchanges, hedge funds and fintech companies — can gauge risk when accepting crypto as payment.

Sift Science
Location: San Francisco, California
How it's using regtech: A Big Data company, Sift Science uses its insights to help companies detect fraud, delete fake accounts and identify money laundering. The company's machine learning scours all payments and assigns "SiftScores" to each user so clients have a better idea of who is making a payment or abusing the system.
Industry Impact: Sift Science has helped monitor fraud for some of the world's most recognizable companies, including Airbnb, OpenTable, Zillow, Dwolla and Remitly.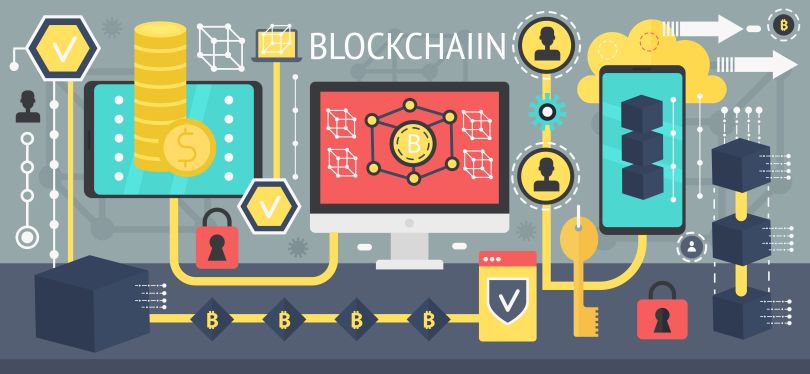 Elliptic
Location: New Haven, Connecticut
How it's using regtech: Elliptic uses blockchain to make cryptocurrency transactions more transparent and ledger technology to keep crypto trading companies up-to-date on all AML regulations. The company also combines big data and blockchain to investigate suspicious trading in crypto payments and passes its finding on to banks and government agencies that deal with financial crimes.  
Industry Impact: Elliptic recently exposed a fraudulent Bitcoin trading operation run by a group of Russian hackers. Information about the billion-dollar laundering scheme was used by U.S. Special Counsel Robert Mueller to investigate Russian interference in the 2016 U.S. Presidential election and indict the group on fraud and conspiracy charges.

BehavioSec
Location: San Francisco, California
How it's using regtech: BehavioSec uses behavioral biometrics software to predict and prevent problems caused by digital fraud. The company's continuous digital authentications ensure that fraudulent practices — such as account takeover, malware and compliance violations — are flagged before they become serious issues.
Industry Impact: BehavioSec was awarded three new patents for its Behavioral Biometrics Platform. All of the tools work to prevent account hijacking and fraud committed with stolen passwords and other identifiable credentials.
Images via Shutterstock, social media and screenshots of company web pages.