Take Our State of DEI in Tech Survey
Been thinking about diversity, equity and inclusion at work? So have we.
Updated:
October 15, 2020
Updated:
October 15, 2020
Tech's dearth of diversity — and the wide range of issues it can cause — has been known and discussed for decades, but the Black Lives Matter movement has prompted a new reckoning within our workforce this year. Employee activism has driven companies large and small across our industry to take unprecedented steps to create diverse and inclusive workspaces and ensure their products do not help maintain or exacerbate existing inequalities within our society.
This broader priority shift has also shown up in Built In's user data. The percentage of new users who identify diversity and inclusion as a top-three value in a prospective employer grew 34 percent between May and June alone, and continues to outrank factors like company size and tech stack.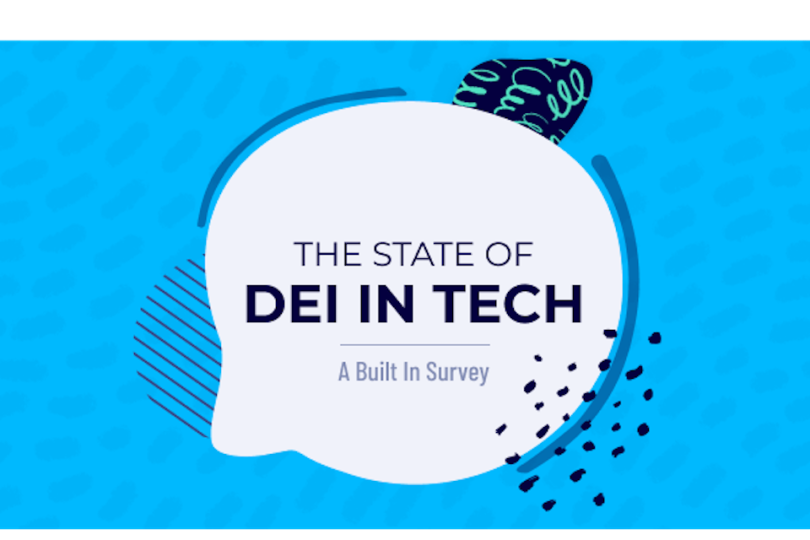 Here at Built In, we're invested in the growth of our industry as a whole — and we believe a more diverse, equitable and inclusive workforce is crucial to tech's long-term success. That's why we're continuing to examine this issue in our coverage and doubling down on our commitment to help tech and HR leaders build teams that reflect a wide range of experiences and perspectives.
We're currently running a reader survey to give us a better idea of where the industry now stands in terms of DEI. The idea is to learn more about who we are, what we value at work and how we hope to improve — and we could really use your perspective.
The survey is easy, private and only takes about five minutes to complete. Ready to make your voice heard?