16 Biotech Companies Bolstering the Nation's Life Sciences Sector
While biotech has long been a vital component of the global tech market, this pivotal sector has seemingly reached new heights over the past decade. And although organizations around the world have tried to rule the life sciences space, the U.S. remains the undisputed biotech leader. According to reports, the nation's life sciences sector alone generates over 112 billion in revenue. In light of biotech's mounting economic impact, it's no surprise that tech hubs across the country are witnessing a surge in life sciences companies, bolstering the nation's status as a biotech epicenter. 
Over the past few months, the importance of the biotech industry has been even further amplified, as the world races to respond to the coronavirus pandemic. In doing so, the life sciences community has proven to be some of the nation's greatest and often unspoken leaders, pushing the world closer towards a cure. But while the present focus may lay heavily on combating COVID-19, the country's biotech leaders continue to dedicate themselves to addressing other pressing medical issues. Backed by teams of world-renowned scientists and technologists, these organizations are addressing challenges across the healthcare spectrum, unearthing revolutionary ways to fight diseases like cancer and dementia. Whether they're formulating new cancer treatments or harnessing the power of human genetics, the nation's biotech companies are undoubtedly making a monumental impact on the future of medical research and drug discovery. 
We've rounded up 16 of the nation's top biotech companies to give you a glimpse into America's burgeoning life sciences sector. 
Biotech Companies to Know
GRAIL
Benchling
Helix
ArcherDX
VieCure
Paige
Flatiron Health
PWNHealth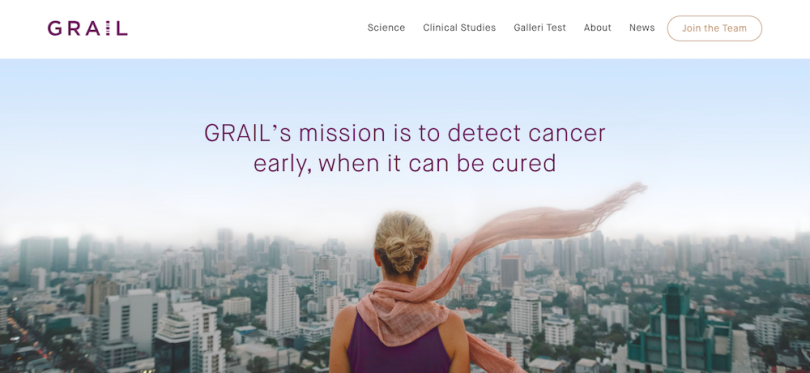 GRAIL 
Founded: 2016
Location: Menlo Park, CA
Funding: $2B
What they do: GRAIL is on a mission to detect cancer at earlier stages so that it can be more easily cured. The company focuses on seeking cancer signals in the blood, guided by the belief that tumors release cell-free nucleic acids (cfNAs) into the bloodstream, which are thought to be a direct measure of cancer and can potentially be detected before the onset of symptoms. GRAIL intends to foster a deeper understanding of cancer biology through its high-intensity sequencing assays and population-scale clinical studies.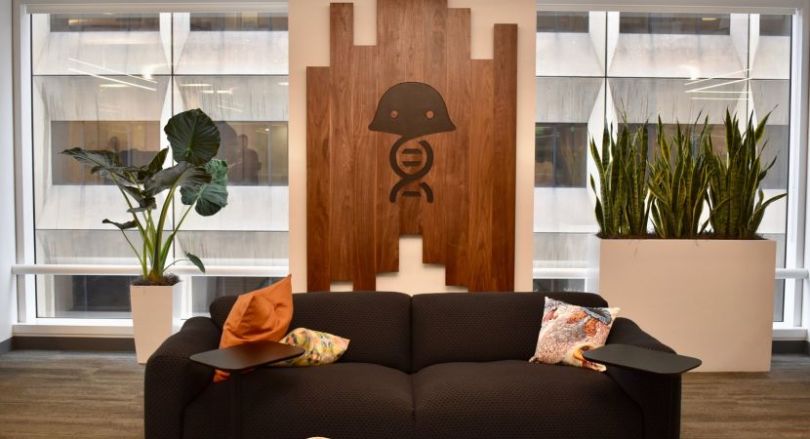 Benchling 
Founded: 2012
Location: San Francisco, CA
Funding: $111M
What they do: Benchling is dedicated to speeding up life sciences research through its suite of unified applications, which are housed within the company's life sciences R&D cloud. The cloud serves as a platform for centralizing and standardizing all R&D data, enabling users to track every workflow, automatically interlink related data and easily and quickly export data. Benchling's applications can be applied to the research of antibodies, cell therapy, proteins and peptides, gene therapy, vaccines and more. 
Helix 
Founded: 2015
Location: San Mateo, CA
Funding: $353M
What they do: Helix has created an end-to-end genomics platform in an effort to enable health systems, life sciences companies and payers to advance genomic research. The company's platform allows users to deliver actionable genetic insights and conduct large-scale genetic analyses. Helix's Exome+ assay is designed to facilitate the discovery and analysis of rare and novel variants, genome-wide imputation, polygenic risk score calculation, ancestry inference and more.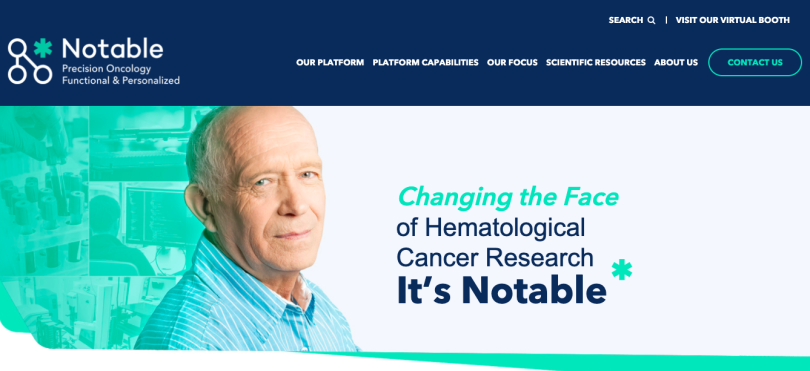 Notable Labs 
Founded: 2014
Location: Foster City, CA
Funding: $54.8M
What they do: Notable Labs has created a platform with the intention of dramatically reducing the cost and time associated with the traditional drug development process. Powered by machine learning, automation and high-throughput flow cytometry, the company's precision medicine platform is capable of determining which drugs or drug combinations would be most effective for specific types of cancers. Notable Labs' mission is to change the way clinicians and prescribers select treatments for the millions of individuals suffering from hematological cancers.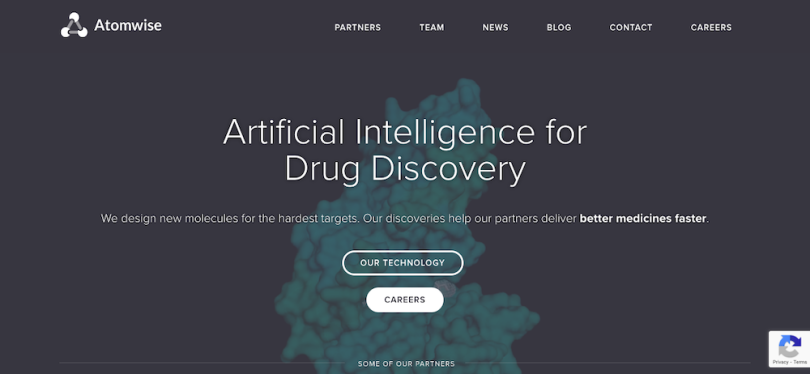 Atomwise 
Founded: 2012
Location: San Francisco, CA
Funding: $51.3M
What they do: Atomwise has developed deep learning technology for the discovery of structure-based small molecule drugs. The company's AtomNet technology utilizes a statistical approach in order to extract insights from millions of experimental affinity measurements and thousands of protein structures to predict the binding of small molecules to proteins. Atomwise's technology removes some of the physical barriers that previously limited the success of drug discovery, boasting the ability to analyze a very large chemical space to identify a small subset with high specificity for synthesis and testing. 
Natera 
Founded: 2004
Location: Austin, TX
Funding: $154.1M
What they do: Natera is a genetic testing and diagnostics company dedicated to changing how doctors and patients manage genetic disease. The company's solutions include personalized cancer care management, health assessments for transplant patients and women's health testing. Natera aims to deliver technology and finely-tuned workflows that drive superior clinical and analytics performance.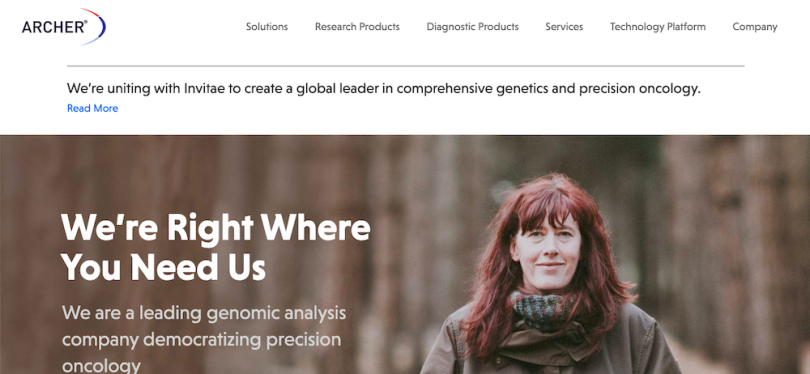 ArcherDX 
Founded: 2013
Location: Boulder, CO
Funding: $55M
What they do: ArcherDX is a genomic analysis company driven by the aim to democratize precision oncology. Backed by proprietary chemistry, a streamlined workflow and analytics, the company's next-gen sequencing (NGS) platform is designed to generate sequencing results to turn liquid and tissue biopsies into genomic insights. In addition to offering cancer diagnostics and monitoring products, ArcherDX provides products for blood cancer and solid tumor research.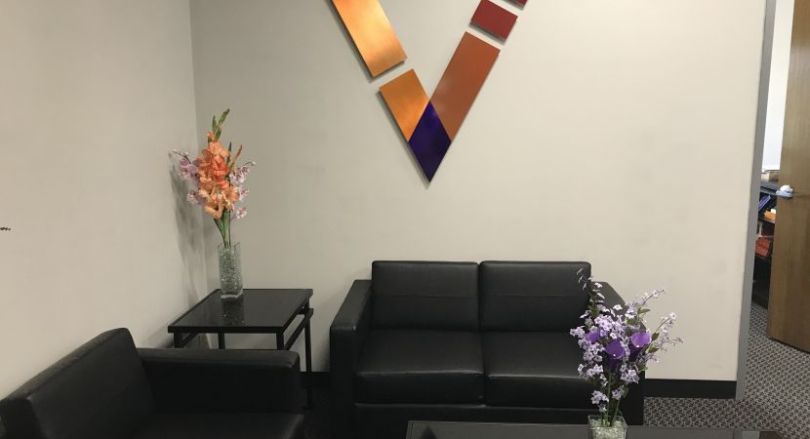 VieCure 
Founded: 2015
Location: Denver, CO
What they do: VieCure aims to make genomic-based cancer care more accessible for patients and providers. The company's platform operates as a point-of-care clinical decision support system that combines clinical knowledge with patient data to help oncologists generate personalized treatment plans and manage patients' care. VieCure intends for its platform to serve as a value-added extender for every oncologist, nurse, therapist and clinical researcher.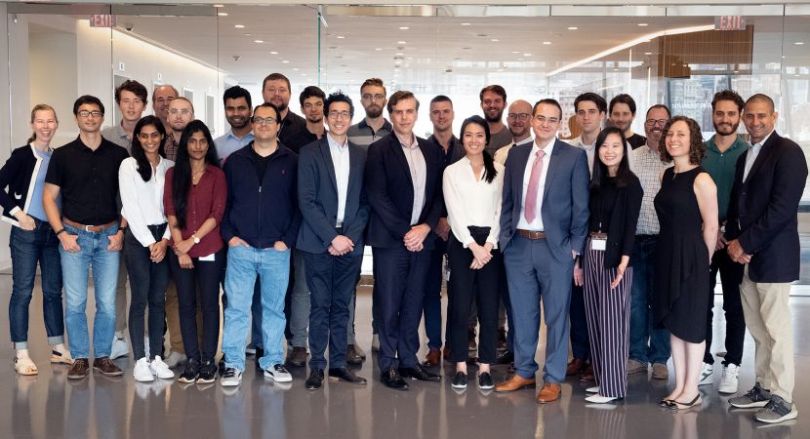 Paige 
Founded: 2018
Location: New York, NY
Funding: $95M
What they do: Paige seeks to transform the diagnosis and treatment of cancer with its AI-native digital pathology ecosystem. The company's AI suite is intended to provide data-driven insights to pathologists, clinicians and pharmaceutical teams. Paige's ultimate aim is to propel cancer care with more powerful and efficient tools for diagnosis, treatment selection and drug development.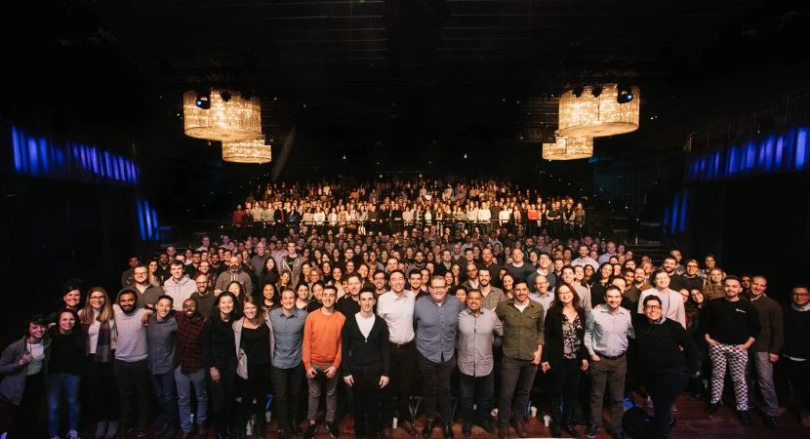 Flatiron Health 
Founded: 2012
Location: New York, NY
Funding: $313M
What they do: Launched by Nat Turner and Zach Weinberg, Flatiron Health aims to reinvent cancer care by learning from the experiences of cancer patients. The company's OncoCloud suite of products are designed to connect community oncologists, academics, hospitals, life sciences researchers and regulators. By gaining access to billions of data points across its network, Flatiron Health seeks to change the way real-world data is used to accelerate research and generate evidence. 

Imagen Technologies 
Founded: 2015
Location: New York, NY
Funding: $60M
What they do: Imagen Technologies is dedicated to making diagnostic care more accessible while eliminating errors in radiology. The company is currently focusing on applying AI to medical image analysis in an effort to improve patient outcomes.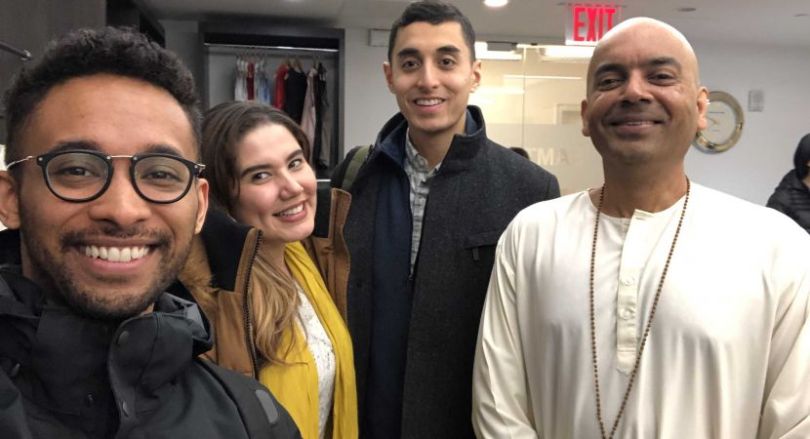 PWNHealth 
Founded: 2015
Location: New York, NY
Funding: Unavailable
What they do: PWNHealth seeks to provide safe and easy access to diagnostic testing. The company offers testing solutions that can be tailored to specific situations and include clinical guidance to help people understand their results. PWNHealth's flexible APIs and modular platform enable healthcare stakeholders to provide seamless consumer access to diagnostic testing and care interventions.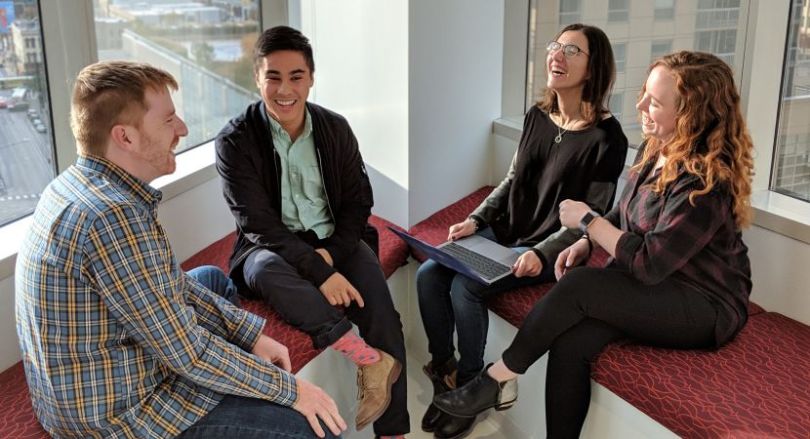 CancerIQ 
Founded: 2013
Location: Chicago, IL
Funding: $1.2M
What they do: CancerIQ is dedicated to helping providers use genetic information to predict, pre-empt and prevent disease. The company provides user-friendly screening tools that allow healthcare providers to offer patients easy risk assessment questionnaires in waiting rooms while allowing providers to track patient outcomes over time and keep them engaged and informed. CancerIQ's screening solution enables providers to replace long paper forms and quickly identify patients eligible for genetic counseling, genetic testing or an MRI.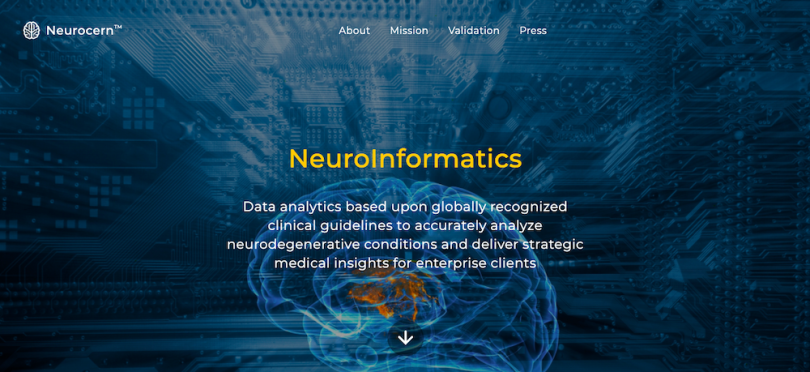 Neurocern
Founded: 2016
Location: Chicago, IL 
What they do: Neurocern aims to leverage neuroinformatics and data analytics to improve the quality of life and longevity of neurological patients. The company's technology is designed to identify different types of dementia more effectively than other forms of diagnosis. Neurocern is guided by the belief that analytics can connect siloed markets in new ways to improve long-term care outcomes and ultimately find cures for neurodegenerative diseases.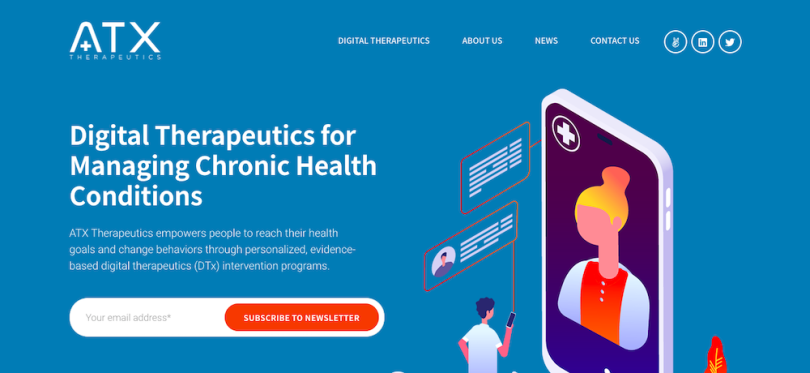 ATX Therapeutics 
Founded: 2019
Location: Austin, TX
What they do: Founded by Adam Falat, ATX Therapeutics is dedicated to helping people more easily manage chronic health conditions such as cancer and heart disease. The company offers evidence-based digital therapeutics (DTx) intervention programs, which are based on individual patients' health history, needs and abilities. ATX Therapeutics' programs are designed to be integrated into patient lifestyles and provider workflows to deliver a fully integrated healthcare experience.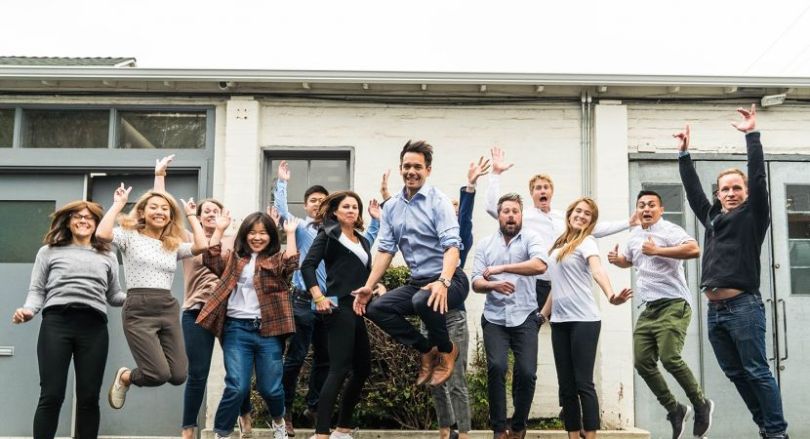 Quantgene 
Founded: 2015
Location: Santa Monica, CA
Funding: $6.1M
What they do: Founded by Dr. Monika Hagen and Jo Bhakdi, Quantgene aims to transform the future of medicine by unlocking the deep human genome. Their platform combines deep genomic sequencing and AI to detect mutational patterns of disease down to a single molecule, thus helping inform early cancer detection, prediction of disease onset and non-invasive treatment monitoring. Additionally, Quantgene's Serenity Genetic Intelligence is intended to extract vital health data from patients' DNA so they can help protect themselves from chronic diseases, drug interactions and lifestyle risks.
Photos via Shutterstock, company website screenshots and social media