Logiwa's vice president of product Ayça Özcan was fresh out of college when she first joined the software company. That was almost a decade ago, before Logiwa went global with its cloud fulfillment platform for direct-to-consumer businesses, back when the company's employees — all 15 of them — shared one small office in Turkey. 
"I had no technical knowledge or background at all, but I was surrounded by people who were always ready to help," Özcan recalled. At this early iteration of the warehouse management systems (WMS) company, which officially became Logiwa in 2017, community was key.
Even as a recent graduate and new hire still finding her fit, Özcan sensed she was valued by her colleagues — including CEO and founder Erhan Musaoglu. A constant presence in the office, Musaoglu often worked directly with Özcan on projects, in warehouses and distribution centers. It was partly for this reason that she felt comfortable contributing across various departments, from application consultancy and development to sales and product. 
Musaoglu remembers working alongside Özcan fondly. 
 "I was side-by-side with all these young talents," he said. "Now, they're all executives or mid-level managers in the company, still building that culture they learned from the founders." 
Togetherness has always been a guiding principle of Logiwa, mainly because it has always mattered to Musaoglu. Leading by example is just the way he works. Amid guiding the company from a small startup into a growth-stage company this past decade, Musaoglu believes staying on Logiwa's frontlines has done a better job of selling colleagues on his philosophy than any number of companywide memos or meetings ever could. 
"When you can work with a founder or a CEO, you gain a better understanding of being responsive, being accountable, and helping each other," he explained. "For employees to understand that vision and for leaders to hire their own teammates, they must learn to do the same." 
In accordance with this, Musaoglu ensures all Logiwa employees are aware of his own open-door policy. 
"Anyone in the company is one Slack message away from me," Musaoglu said. "I'm not behind closed doors. I'm everywhere, and I'm always willing to help." He aims to respond to any Slack messages he receives within five minutes — even on weekends.
In those early days, Musaoglu spoke passionately about his intention to establish Logiwa's warehouse management system as a world-class innovation. "From the day I started working, I knew that we had this common goal of going global and being an international company," Özcan recalled. Musaoglu often communicated this vision to the staff — but Özcan believed in it personally. 
"We just had trust in our product that it could be a world-class warehouse management system," she said.
It would be difficult to overstate the growth of e-commerce across the 2010s and the resultant transformation of WMS software. Fueled by revolutions in online shopping, such as Amazon's continually standard-shifting two-day (then one-day, then same-day) shipping speeds, as well as increasing consumer trust in online transactions, e-commerce grew at a rate that significantly outpaced that of retail growth overall (according to Digital Commerce 360).  
Before 2010, Musaoglu had been working to implement legacy B2B warehouse management systems in Turkey. But as e-commerce boomed and direct-to-consumer fulfillment became an industry focus, he soon accepted that those systems — designed 30 to 40 years ago, long before Amazon was in the picture — were limited by a lack of functionality and flexibility that had made them obsolete practically overnight.
"We decided to develop our own application, one tailored for direct-to-consumer and business-to-consumer business," he said. 
Logiwa's platform was introduced just two years later — around the time Özcan joined — as an on-premise application, acquiring direct-to-consumer customers and companies who installed the software on servers at their warehouses and reaped the benefits. 
Logiwa quickly racked up clients in Turkey, thriving in the country's WMS market for direct-to-consumer businesses. Musaoglu and his colleagues knew, however, that expanding their business globally would take time — during which the industry would continue to take massive steps forward. One trend that Logiwa's team could see coming from a mile away was a transition toward cloud-based servers that would use virtual technology to host a company's WMS solutions off-site.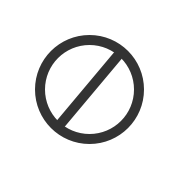 Musaoglu has led Logiwa into the future — and secured it backing from investors through various funding rounds — by keeping an ear to the ground, sensing early tremors in the industry before they become seismic shifts, then adapting his business to meet them head-on. As shipping speeds have accelerated, for example, decentralized fulfillment has become the new normal, with companies moving away from large, centralized warehouses in favor of an interconnected network of smaller warehouses and fulfillment centers. 
Old-school WMS solutions that once served those centralized warehouse structures simply aren't equipped to handle such a shift, with all its associated sales channels, small orders, and DTC fulfillment expectations that continue to evolve at a furious pace. 
Ease of implementation has been essential for Logiwa. While  implementation of WMS solutions for B2B companies is typically a long-term project replete with customizations and requiring considerable client involvement, most B2C and DTC companies can't afford to take that approach. The steep financial costs of long-term implementations makes them tough to justify. Besides, long-term strategic partnerships are more the purview of B2B operations than DTC businesses, given the ever-changing rules and demands of e-commerce.
In today's fast-moving and competitive DTC environment, warehouse management software is mission-critical."
Instead, time-to-value has governed Logiwa's approach to changing the market. 
"For a direct-to-consumer business, we can perform a complete and successful implementation in 4-6 weeks," he said. "In today's fast-moving and competitive DTC environment, warehouse management software is mission-critical. Every day counts for our clients, so we've worked hard to streamline our implementation process and get our clients up and running as fast as possible."
This is an important reality to grasp. Unlike a CRM, ERP, or most other business software, Logiwa's systems impact a physical warehouse environment, controlling the flow of thousands of products to thousands of customers each day. And if their clients don't deliver on time, consumers can buy from another online store by simply typing in a different URL address.
Whether Logiwa is implementing its solutions for Fortune 50 companies or startups with 15 employees, direct-to-consumer businesses are complicated. Reliability and flexibility are equally essential. 
"We manage and process orders that are headed straight to the consumer," he said. "We have to be very responsive, to process a high-volume of DTC orders with uncompromising speed and accuracy, since we know that even one poor fulfillment experience can cause a customer to find a different vendor or brand."
By 2016, the company's founders had visited Chicago and converted Logiwa's software to a Software-as-a-Service (SaaS) offering, preparing it to launch in the United States as cloud-based fulfillment system. This wasn't an easy process, but one that Logiwa's team tackled eagerly.
"First, we worked on understanding the market, customer needs, and all the integration details needed," Özcan said. "We made some changes to the product to make it a better fit for U.S. operations. Implementing it for use in a new country was a real challenge. But that was something we knew we would achieve."
Musaoglu landed in Chicago without investors, buoyed by his belief in the power of the product and the company he'd built. Getting by on a budget of about $30 a day, he and his wife spent a year in Chicago establishing Logiwa's stateside operations. 
We trusted the product, and we trusted our team, which I built years ago for this mission."
"We trusted the product, and we trusted our team, which I built years ago for this mission," he said. Without that, Musaoglu admitted, it would have been "almost impossible" to move the company to another country. Eventually, though, the product started to gain traction with U.S. customers, and investors started pouring in. 
"We had an enterprise-level product back in Turkey, but when we went to the United States, we realized that our product is so strong that we could satisfy the needs of any DTC operation," Özcan said. "That's where our strength comes from. There are legacy systems that are not easy to implement and not very flexible. Our product addresses the most pressing pain points of our DTC clients, provides solutions to all their order fulfillment needs, and on top of that, can be implemented very easily."
As Logiwa's U.S. operations expanded, with plans to establish a robust in-person office culture, the company hit one major snag. So did the rest of the world. 
"When we hit 20 Covid-19 cases in Chicago, I said, 'Hey, guys, we're going remote, because I don't want to risk anyone's life,'" he recalled. This decision caused Musaoglu stress, as he hadn't anticipated asking his team to work from home. But over the past few years, he's come to see the pandemic as a major test that Logiwa passed with flying colors.
To address the widespread uncertainty of the pandemic's early days, Musaoglu began hosting daily morning coffees, regular calls with team leads, and biweekly town hall meetings over Zoom, during which he made sure employees were discussing more than just business. 
"You need to motivate people," he said. "These people are working eight hours every day. They're seeing you more than their family. You have to make sure that, mentally, they're strong."
Logiwa aims for transparency with employees, to the degree Musaoglu uses the same decks he presents during board meetings to host town halls immediately afterward. "Employees know exactly what's going on with the company every quarter," he said. 
Building a diverse, distributed team with members across the United States, Canada, and Turkey, Logiwa has also seen its productivity increase by more than 30 percent. 
"It was unbelievable," Musaoglu said. "This proved to me that we built the right culture. No matter where we work, whether we can come together in person or not, we have a real culture for success."
Whether we can come together in person or not, we have a real culture for success."
As Logiwa has scaled, that culture has remained strong — which Musaoglu and Özcan both credit to the mantra of togetherness that's driven them through the past decade. "We value people," Özcan said. "I have been here for a long time, and I always feel appreciated." 
When she took maternity leave, for example, Özcan felt entirely comfortable stepping away from work for 10 months. 
"I actually got promoted during that time," she recalled. "Erhan called me a couple of times, and other colleagues called me, just to make sure that I was doing alright as a new mother. As a human, I'm supported." 
Support has been the mission of Amanda Frawley, director of people and culture at Logiwa, since she joined in the months after the pandemic first erupted. In Chicago, where she was tasked with forming Logiwa's U.S. culture, she led the initiative to open an office space "more as an employee perk than a hybrid work environment," Frawley said. Making available food, a gym, massages, and other such in-person amenities, she has sought to establish "everything you could want in an office space," while making that environment available rather than mandatory, she said. 
Frawley adds that the company's international nature, from its Turkish roots and U.S. expansion to a diverse team that counts members from all over the world, has been one of its greatest strengths in building a welcoming, people-first culture.
"Coming in, there's a lot of empathy and understanding between employees learning how to work with different communication styles, schedules, time zones, and ways we work," Frawley said. "When we say togetherness, it's important to come into Logiwa learning how to be respectful and accommodate other people."
Özcan credits this to a mutual respect for one another's capability at work. "We have a very autonomous working environment," she said. "People can take ownership of their role and work for it. We don't have much hierarchy." 
Frawley remembers being especially struck by how frequently Logiwa's employees express gratitude to one another on a daily basis. "It's not just, 'Hey, thanks,' but taking a minute to genuinely appreciate someone helping out or taking on a project," she said. "That's very unique in terms of Logiwa. We're good at that here."
In between working on investment rounds, Musaoglu still takes the time to speak with every job candidate personally. "We talk about them, as well as about the company and what we're trying to achieve," he said. "Making sure new hires can resonate with Logiwa's culture of togetherness is all-important."
Making sure new hires can resonate with Logiwa's culture of togetherness is all-important."
The company's rapid growth has further energized that culture. With companies struggling to fulfill rising orders across multiple channels amid the pandemic, Logiwa's Cloud Fulfillment Platform has emerged as a viable solution to address the relative inflexibility of existing WMS. 
"We have the right product at the right time," Frawley said. "People are seeing success, as their careers are growing and people are taking on different projects very quickly. People are happy to be here. They're excited to be here and excited about what we're doing."
For Özcan, one of Logiwa's original employees, rising into a leadership role has been a source of pride, but she's felt like an integral part of the business all along. 
"I worked hard," Özcan said. "That's for sure. But every effort I put in has meant something for the company. I feel like I'm a part of Logiwa's success story."